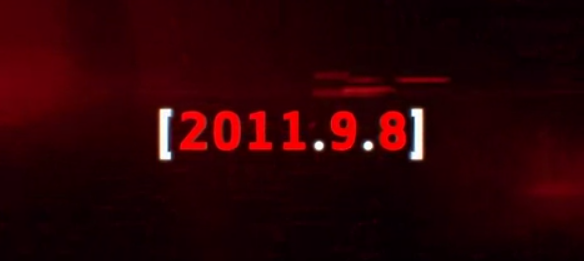 Droid Bionic is one of the most anticipated and mysterious Android handsets and it was officially announced back in January during the CES event along with the Motorola Atrix. Then Motorola decided to redesign it and we saw the new version which is really good looking. Recently, Verizon launched Droid Bionic sign-up page and there was a description on the page that it will be coming this Summer. We heard that the device will be out on August 4 but a month is passed away and still no sign of it but it seems Verizon is finally ready to launch the monster.
Verizon posted a teaser video of the Droid Bionic in which a Korean girl is fighting with some robots and in the end, we are able to see the official release date. I don't know why the video is in Korean language but we got the date, and it is 2011-9-8. So the Droid Bionic is few days away from the official release and the redesign version offers 4.5 Inch touchscreen display, 8-MP camera with dual-LED flash which is capable to record video in 1080p and a front facing camera for video chatting, HDMI port and Verizon 4G LTE network capability.
Check out the trailer after the jump and share your thoughts with us about the Droid Bionic and tell us that are you planning to buy it?
httpv://www.youtube.com/watch?v=NsWwBH8Q8Gk
Source: BGR