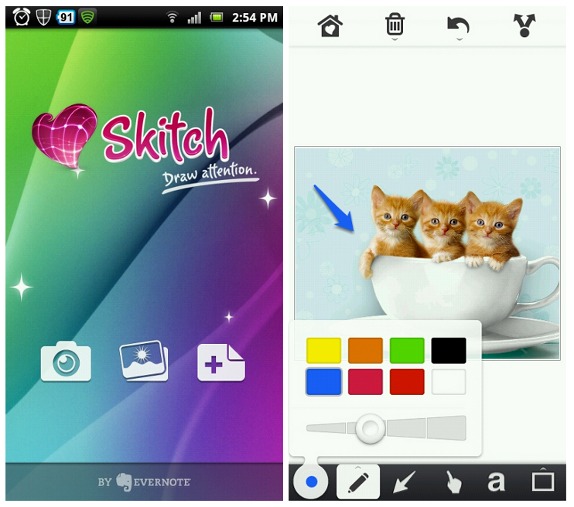 Evernote has acquired popular image annotation application Skitch and launched Skitch Android application. This app lets you Capture, Annotate and Share images with your friends or simply paint something on a blank canvas and share it easily.
Features of the Skitch app for Android
Capture a photo or choose an image from the gallery to annotate or just scribble on a blank canvas
Select different options like pen and a range of colors along with the thickness you need
Use different colored arrows or choose different shapes like box, circle or line
Drag an object or zoom in using the select option
Type the text on to the image using the text tool
You can also delete the changes and also undo and redo the changes from the top tool bar
After finishing you can share it to the Evernote app or apps on your phone like dropbox, Gmail etc.
Download the Skitch app for Android from the Android Market for free. More integration with the Evernote app would be available in the future and the Skitch app for iPhone is coming soon.