A forum poster over at MacRumors has just posted an image of what appears to be the upcoming iPhone 5. The device appears to have returned to the curved design paradigm of the previous generations. The phone looks extremely thin and appears to coincide with the rumors that the device will clock in at just 7mm thickness.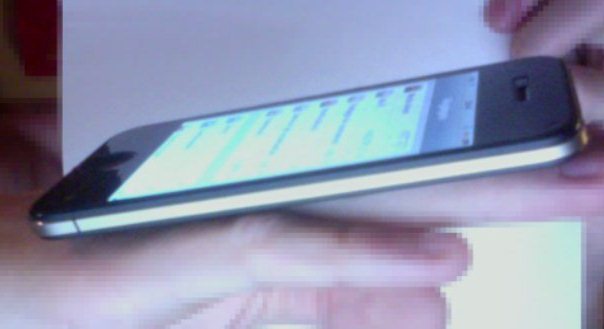 The forum poster claims to have got a brief hands on with the device at the office of a French telecom operator. The forum poster later added this , "We were able to see it only 2 minutes, pictures forbidden of course, so, we did our best." While the device does resemble the recently leaked Chinese knock – off , it also tallies with all the known rumors of the iPhone 5. Could this be the one ? We'll find out soon enough. Sound off your opinion below !
Edit : Proven to be a fake !
[Via – MacRumors]