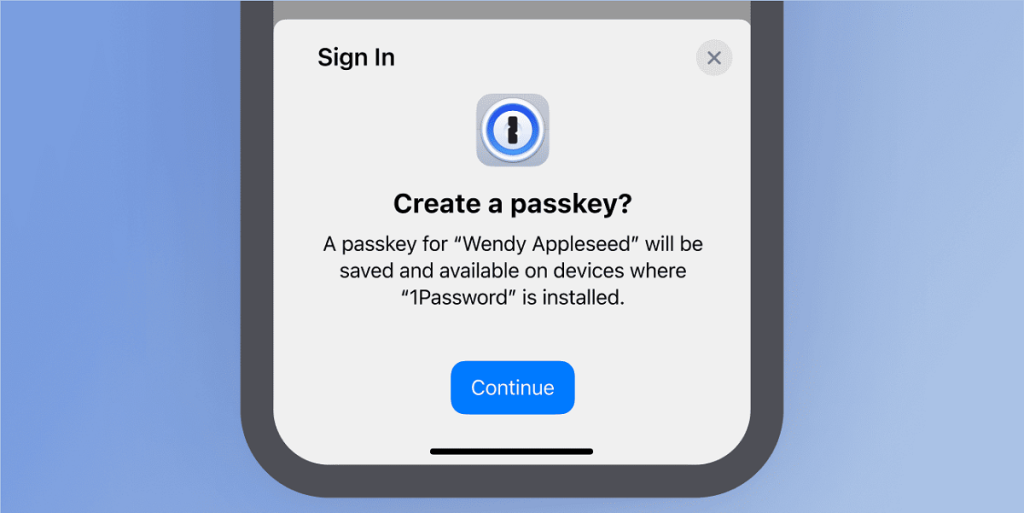 1Password, a leader in identity security, has introduced a new feature that allows users to save and sign in with passkeys directly from their mobile apps and browser extensions.
Cross-Platform Convenience
1Password users can now manage and use passkeys on various websites and apps, making it accessible across iOS 17, Android 14, and major web browsers on Mac, Windows, and Linux.
Key Features
Mobile and Browser Access: Create, store, and sign in with passkeys via mobile apps and browser extensions. You can also manage passkeys by viewing, editing, moving, or deleting them.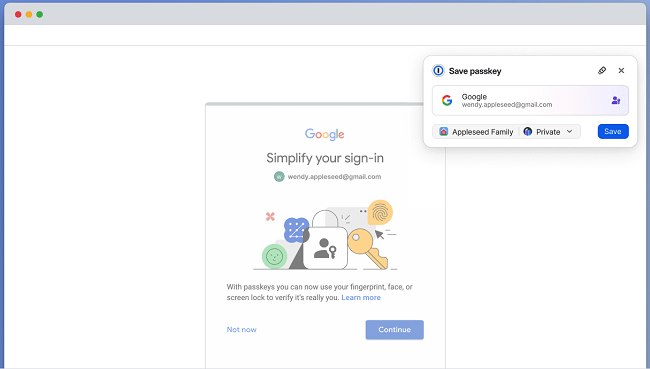 Organization: Choose which 1Password account and vault to save passkey credentials to, and manage them efficiently.
Passkey Alerts: Get proactive notifications via 1Password's Watchtower feature when websites and apps offer passkey support. Easily update existing items for enhanced online security.
Secure Sharing: Share passkeys with colleagues, family, and friends through 1Password, even if they aren't 1Password users.
Customized Business Policies: Business administrators can set passkey policies for their organization within 1Password.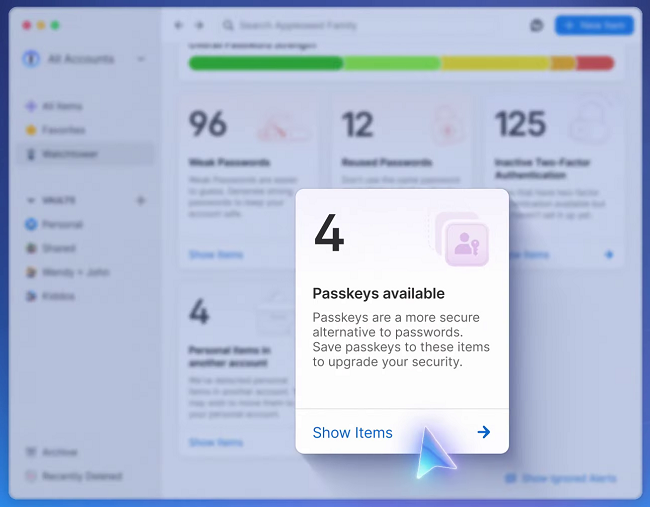 Device Management
Customers can sign up on their preferred mobile device and add trusted devices for a seamless cross-platform signing experience. Recovery codes are available in case of device loss.
Availability
The feature will be available in public beta this fall, allowing users to unlock 1Password with a passkey for added security and convenience.
Later this year, 1Password will offer an end-to-end passkey experience on all platforms and devices, allowing users to unlock their accounts with a passkey.
Commenting on the announcement, Steve Won, Chief Product Officer of 1Password, said:
Passkeys, offering a perfect blend of security and convenience, are hailed as the superior form of passwordless authentication. 1Password is at the forefront of this revolution, dedicated to empowering businesses and individuals to adopt this method.

The recent activation of passkey capabilities by giants like Google, TikTok, and GitHub has opened the doors for billions globally to experience this cutting-edge technology.

Our pioneering move towards a completely passwordless experience underscores our unwavering commitment to simplifying authentication while enhancing security. We are driven by our vision to shape a safer digital future for all.