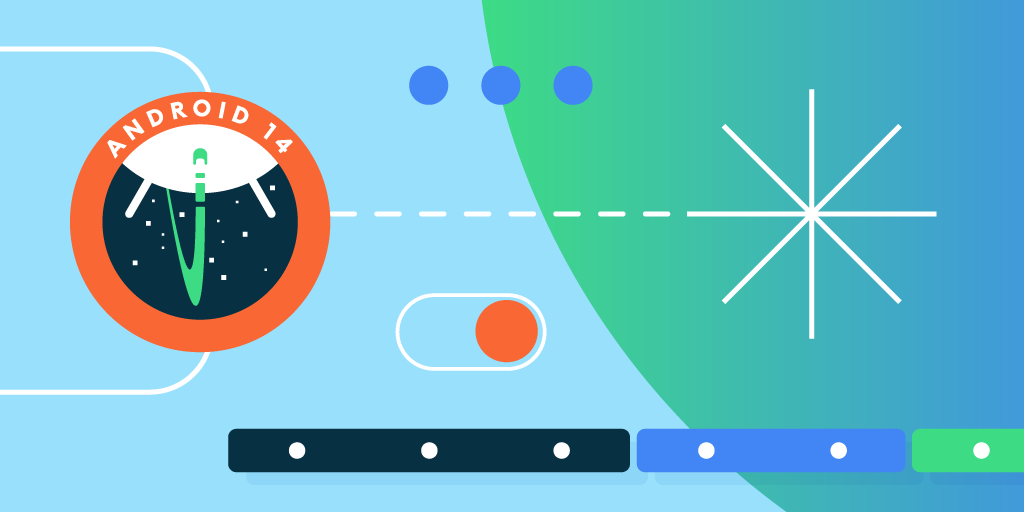 Google has rolled out the Android 14 QPR1 Beta 1 update for supported devices, continuing the Android 14 Beta phase in preparation for the December Feature Drop release.
These updates, known as Quarterly Platform Releases (QPRs), are delivered to Google Pixel devices as part of Feature Drops.
Android 14 QPR1 Beta 1
Android 14 QPR1 Beta 1 (version U1B1.230908.003) brings new features, fixes for problems, makes things work better, and adds security updates from September 2023.
Here are the significant changes and features in Android 14 QPR1 Beta 1 shared by Mishaal Rahman:
Aspect Ratio Adjustment: Android now allows you to change the aspect ratio of apps, enabling apps like Instagram to go full screen on Pixel Tablet and Pixel Fold devices.
Pixel as PC Webcam: You can now use your Pixel device as a webcam for your PC, Mac, or Chromebook, with native support planned.
Battery Information: Android now displays battery information in settings, including the manufacture date and cycle count (though not all devices will provide this).
Lock Screen Clock: The "double-line clock" setting has been renamed to "dynamic clock," affecting the appearance of the lock screen clock.
New Lock Screen Clock Style: A new "Metro" clock style has been introduced for Pixel devices.
Bluetooth Device Settings: When connecting a Bluetooth device, you can now specify its "audio device type" for better compatibility.
Separate Live Wallpapers: You can set different live wallpapers for the lock screen and home screen.
Find My Pixel: Google is working on a feature that allows you to find a powered-off Pixel, similar to Apple's Find My.
Key Press Feedback: A new "show key presses" option provides visual feedback for physical key presses.
Lock Screen Wallpaper as Screen Saver: Android 14 QPR1 Beta 1 prepares to allow using your lock screen wallpaper as a screen saver.
First-Party Keyboard and Stylus: Code hints at Google developing a first-party keyboard and stylus accessory for the Pixel Tablet.
Edit Home Screen Button: The Pixel Launcher is testing an "edit home screen" button for easier customization.
App Pairing: Android now supports saving and launching app pairs, though without icons or renaming options.
Lock Screen Notifications: A new toggle on Pixel Tablet automatically removes previously viewed notifications from the lock screen.
Floating Search Bar: A "floating search bar" is introduced above Gboard in the app drawer and recents screen.
Landscape Lock Screen: Google is optimizing the lock screen for landscape mode on phones.
Repair Mode: A future feature will eliminate the need to factory reset your Pixel before sending it for repair.
Continued App Usage on Fold: Android 14 QPR1 adds a setting to continue using apps on the Pixel Fold's cover screen.
Instant Hotspot: A hidden "instant hotspot" setting hints at future improvements for using your Android phone as a hotspot for your Chromebook.
SystemUI Flags: A new "widget_on_keyguard" SystemUI flag is introduced.
Bubble Bar: Android 14 is preparing a "bubble bar" for the taskbar, allowing multiple bubbles at the bottom right.
System Update Page: Google plans to revamp the "system update" page specific to Pixels, showing OS, Mainline version, and Pixel system apps updates.
Wi-Fi Hotspot Settings: The "extend compatibility" toggle is replaced with a "speed & compatibility" subsetting for hotspot frequencies.
Availability
To get Android 14 QPR1 Beta 1, you can enroll your eligible Pixel device. Compatible devices include Pixel 5a, 6, 6 Pro, 6a, 7, 7 Pro, 7a, Pixel Fold, and Pixel Tablet series devices.
Eligible devices will receive over-the-air updates automatically, while others can download the update from the Android Developer's site.
Note: Pixel 4a 5G and Pixel 5 devices are not eligible for Android 14 QPR1 Beta 1 and will receive the Android 14 public stable release in the future.