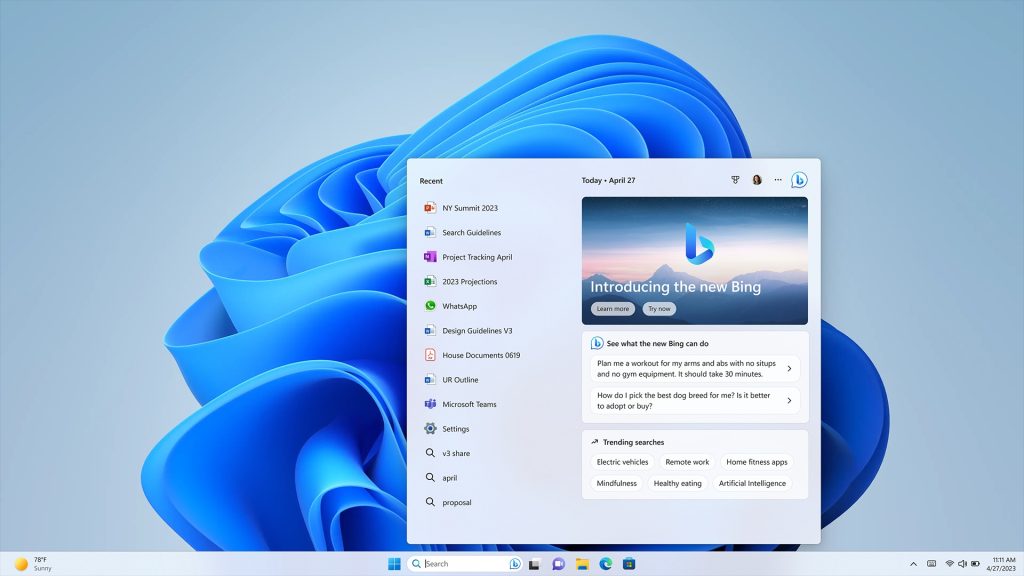 Microsoft has unveiled a big update for Windows 11, making daily tasks easier. This includes the addition of the AI-powered Bing to the taskbar.
Earlier in the month, the firm provided a preview of the new Bing to over 1 million people in 169 countries, touting it as a "copilot for the web". Additionally, Bing is also available on the Bing and Edge mobile apps and Skype.
Microsoft Enhances Windows Search
Microsoft has taken a major step forward in providing incredible breadth and ease of use of the Windows PC by integrating a typable Windows search box and the new AI-powered Bing into the taskbar.
🚨new Windows 11 features alert🚨​
Introducing an easier way to connect your phone with Phone Link, the new AI-powered Bing directly in your taskbar, and more!

— Windows (@Windows) February 28, 2023
This is to provide users with one easy to find location to fulfill all their Windows search needs. With over half a billion users a month, the search box is one of the most widely used features on Windows; and with the new additions, users can find the answers they are looking for, faster than ever before.
Microsoft Introduces Phone Link for iOS
Microsoft has taken the next step in improving the experience for iPhone users with the introduction of Phone Link for iOS. With Phone Link, users won't have to worry about missing important calls or texts while using their Windows 11 PC.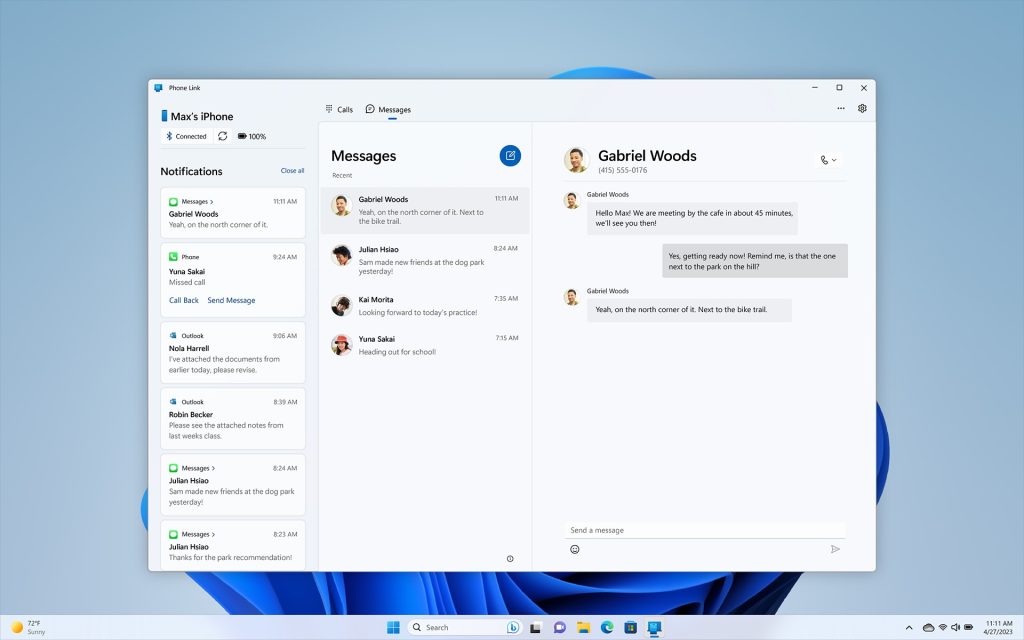 This is part of Microsoft's ongoing efforts to make it easier for users to access the photos on their iPhones with iCloud integration in the Photos app.
Enhanced Android Experience and Easier Activation for Samsung Phones
Microsoft has made the connection between an Android device and a Windows PC even stronger. Hundreds of thousands of positive reviews show that users are enjoying having instant access to their phone from their PC.
Samsung users can now activate their phone's personal hotspot with a single click from the Wi-Fi network Additionally, they can transfer browser sessions from their phone to their PC with the Recent Websites feature, allowing for effortless browsing.
Improved Video Calling Experience
Broadcast your best self with advanced AI effects such as eye contact, background blur, automatic framing, and voice focus. Microsoft's new update makes it easier to find and adjust Windows Studio Effects settings directly from the taskbar in quick settings.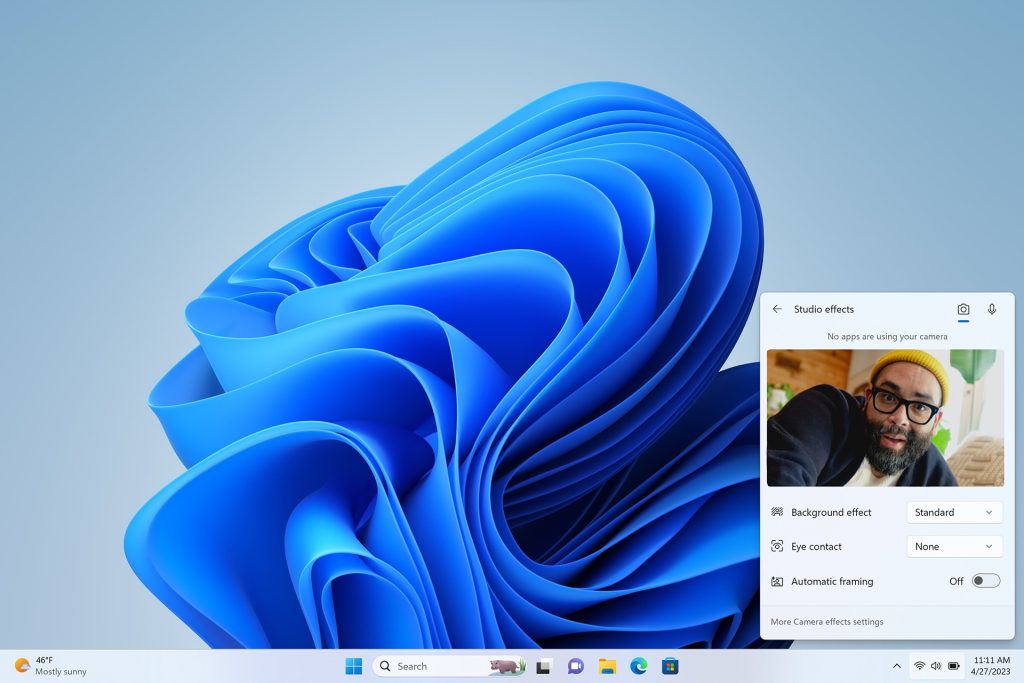 These features are available to use with your built-in camera and mic, and can be applied to your favorite communications applications, with seamless integration into Microsoft Teams.
Connect Easily
The Chat signature experience has been improved to make it simpler to preview video, jump into calls, or share call links through any app. You can quickly access all conversations within one window and switch between conversations quickly.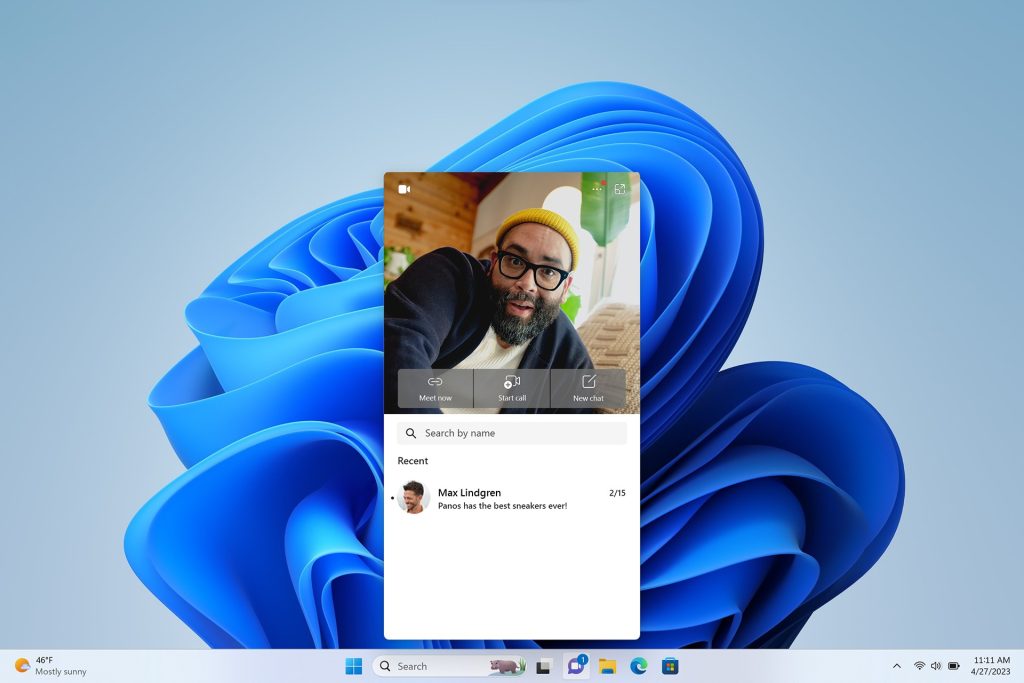 Get Help Quickly with the Redesigned Quick Assist App
The Quick Assist app makes it easier than ever to get help. You can get connected quickly from the Start menu. You can also switch between screen sharing and full control during a session. Plus, there's a laser pointer to highlight items on screen to make it easier to guide people.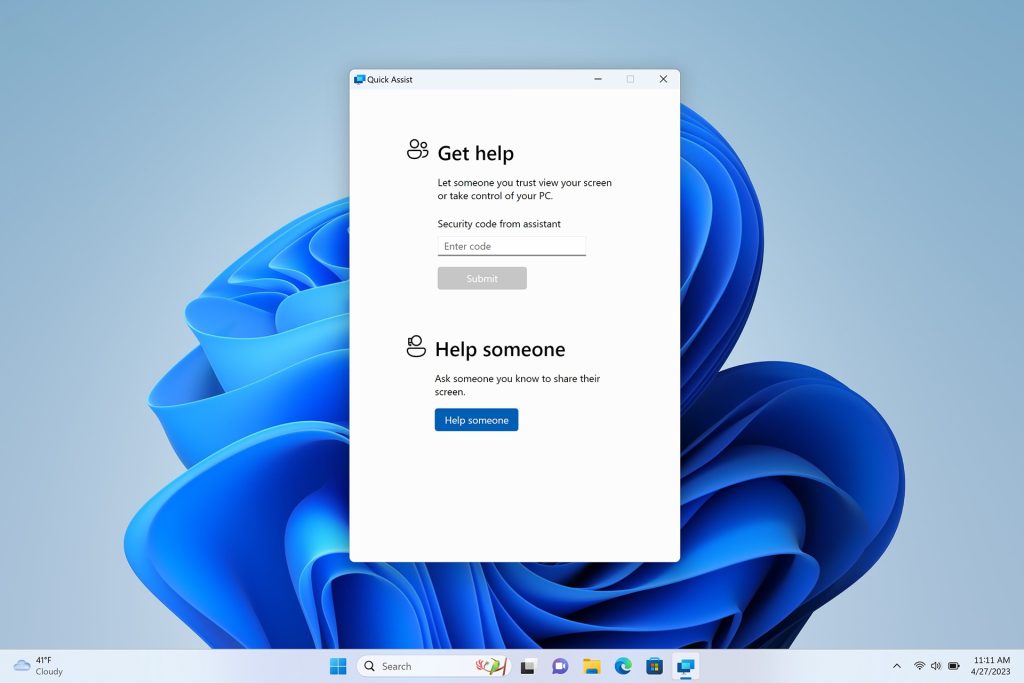 Stay Up to Date with Widgets
Microsoft is making it easier to stay informed on what matters to you with Widgets. You can now access information on Phone Link, Xbox Game Pass, and partners like Meta and Spotify with a simple swipe or click of the weather icon in your taskbar.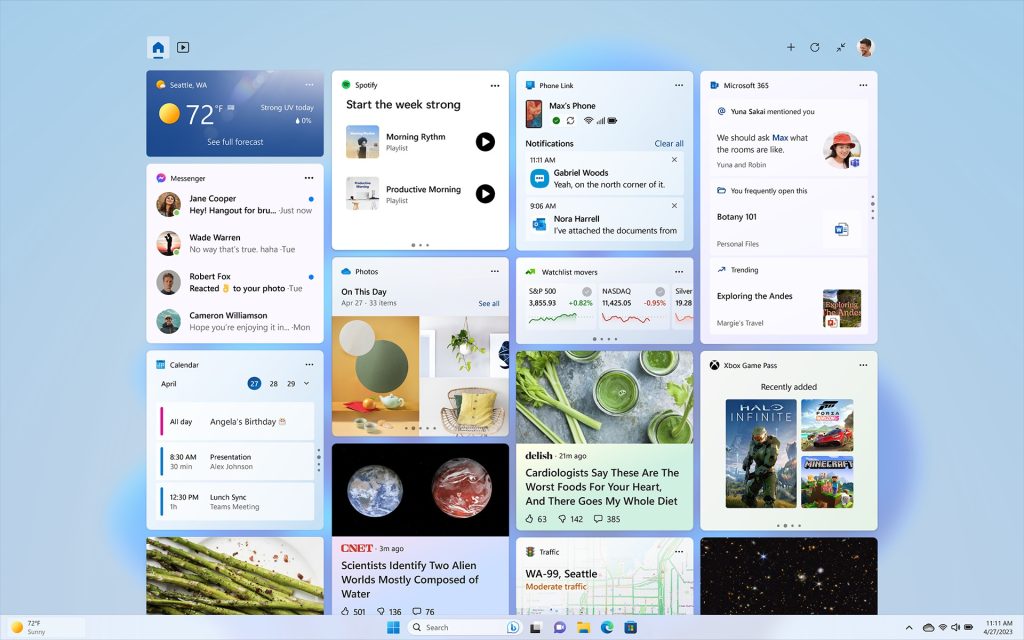 Improved Touch Experience
Recent updates, such as touch controls for Snap to quickly line up your windows with just a touch, and new touch gestures to easily open and close Start, Widgets and Quick Settings, have made using a touch device easier than ever.
Maximize your screen and flexibility without a keyboard using the collapsed taskbar. Detach your screen, and the taskbar slides away. To open another app or check your Widgets pane, just swipe up to expand the taskbar for easy navigation.
Screen Recording in Snipping Tool
Microsoft has upgraded the Snipping Tool to allow users to capture, save and share their creations directly within the app. To use the screen recorder, search for it on the taskbar will be saved to a default folder. An easy way to open the Snipping Tool is by using the keyboard shortcut Windows key + Shift key + S.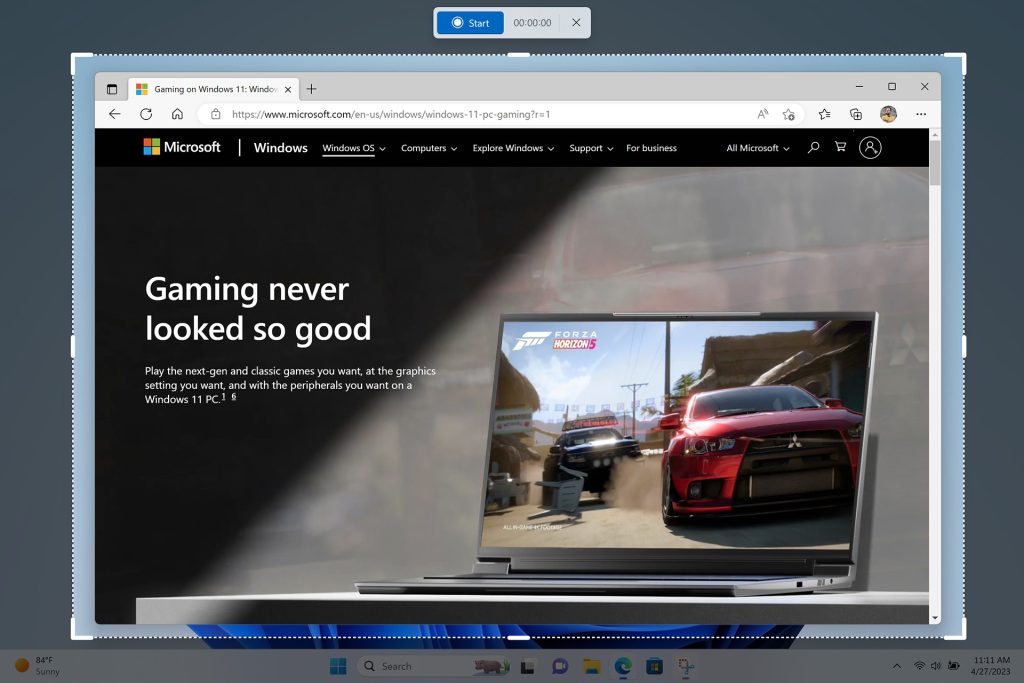 Tabs in Notepad
Notepad has been improved with tabs, allowing for a more organized and efficient experience. To create a new tab, users simply open the Notepad app and click the + icon. This will make compiling code with fewer formatting issues much simpler.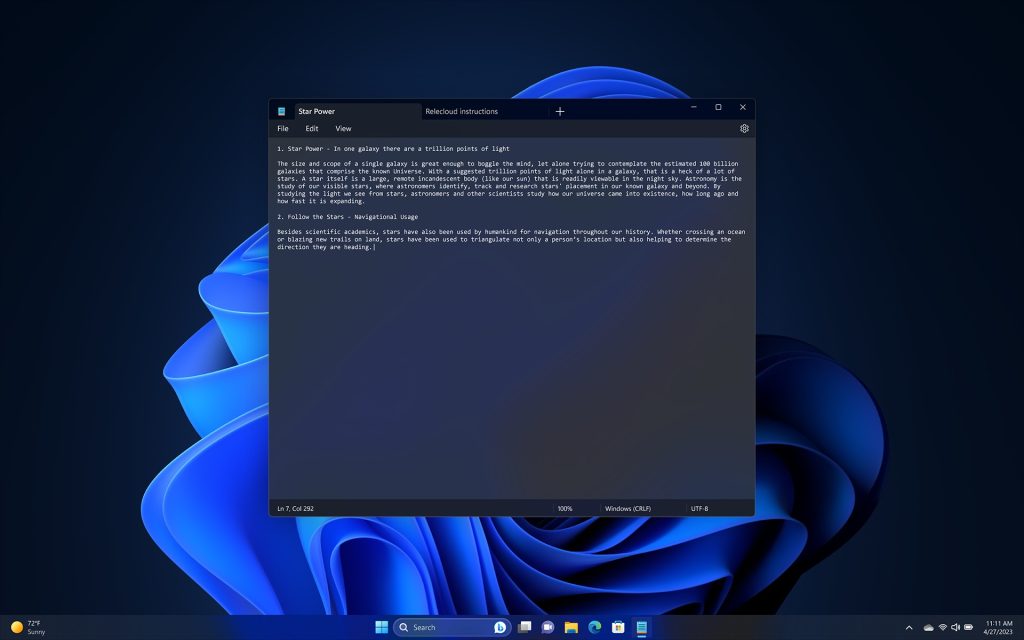 Enhanced Accessibility Features
Microsoft is proud to introduce support for more Braille displays, including three new Designed for Surface displays from HumanWare, making it easy to switch between Narrator and other screen readers.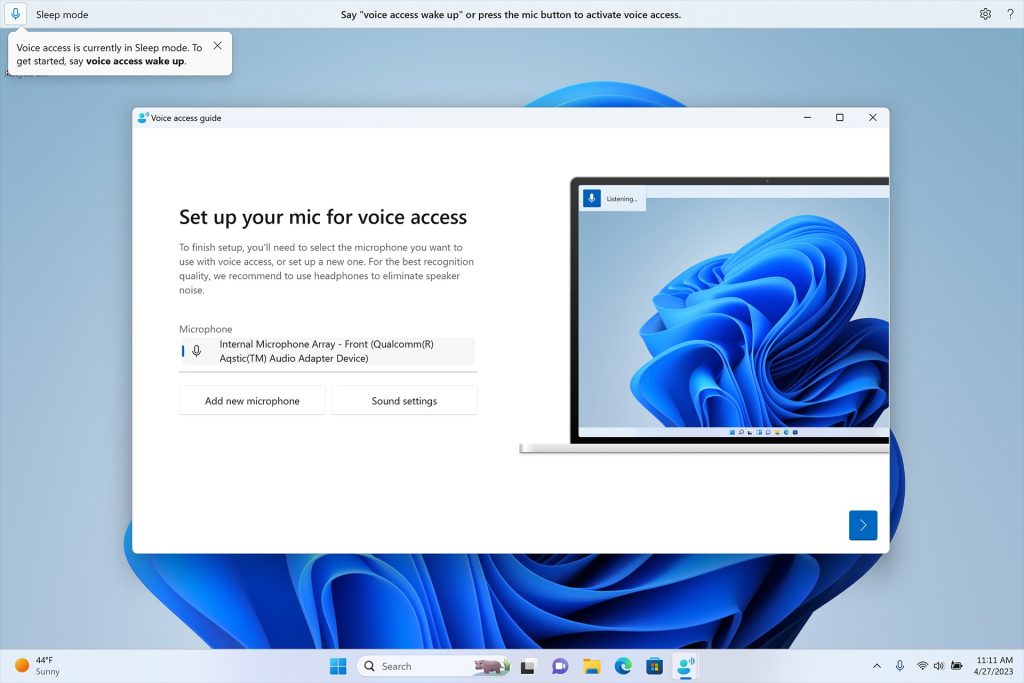 This ensures people who are blind can effectively use Windows. Additionally, voice access is available on Windows 11 across all Microsoft apps, enabling people to create, collaborate and connect without the use of a keyboard and mouse.
Reducing Your Carbon Footprint
Windows is committed to helping people reduce their carbon footprint and invest in sustainable technology.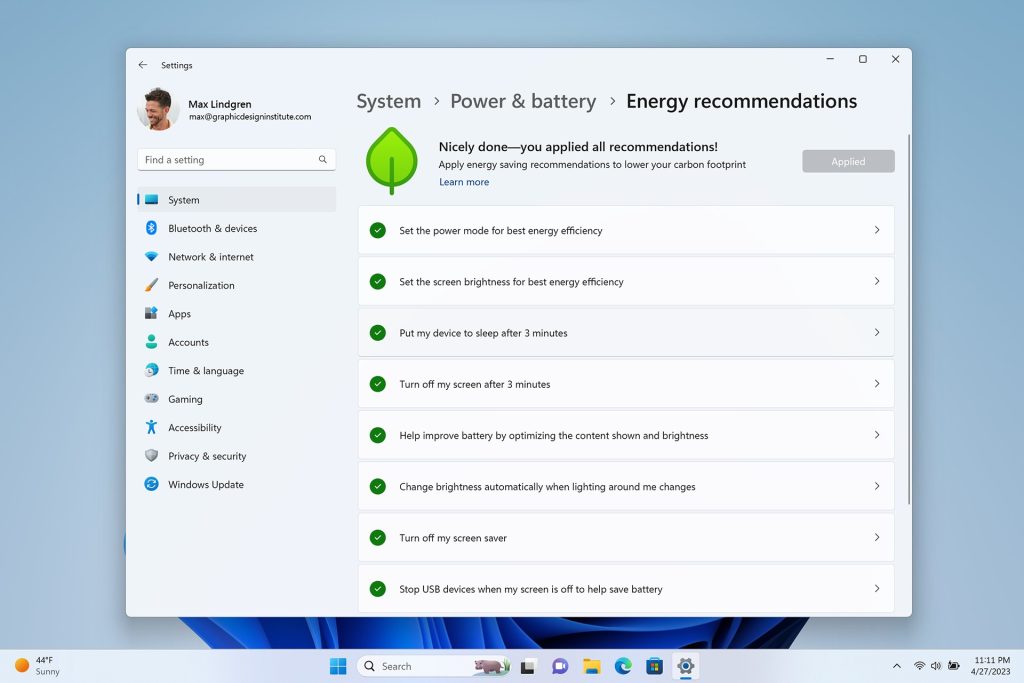 To make it easy for users to control their environmental impact, new toggles and recommendations have been added to system settings. This allows for a better understanding of the user's choices and facilitates action.
Harness AI Power to Find Files Easily
Windows users in business settings to access the files they need more quickly and easily. Available on Windows 11 Pro devices and higher that are Azure Active Directory (AAD) joined, users will be presented with AI-powered recommended content within their Start menu.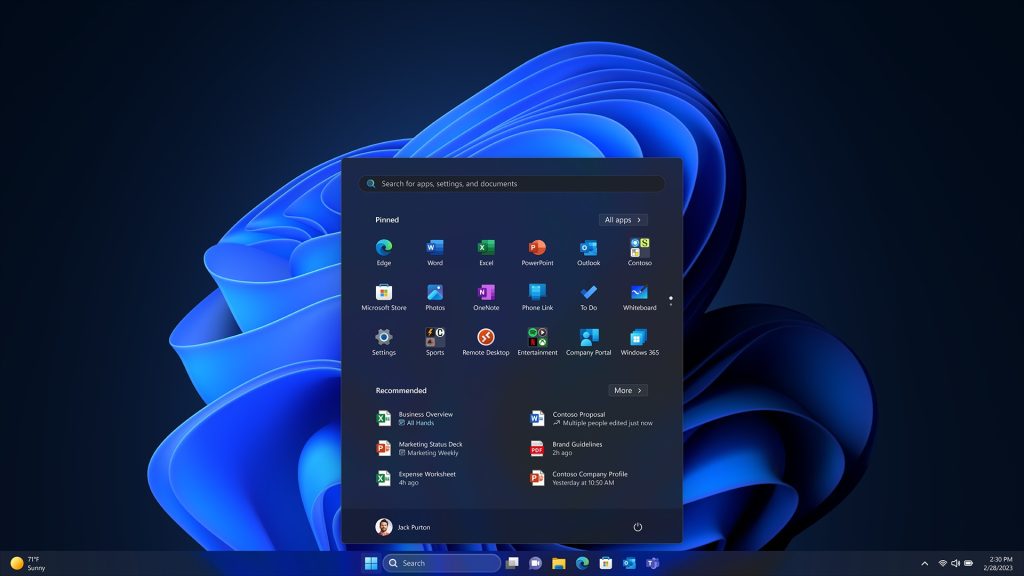 Clicking the Start menu will bring up related content that can help with upcoming meetings, quickly access files being collaborated, and more. File Explorer also has more to offer, such as the quickest file search and recommended local and cloud files, all in one convenient place.
Access your Cloud PC with the Windows 365 App
Microsoft has released the Windows 365 app in the Microsoft Store, providing users with quick access to their Cloud PCs. This app is tailored to each user's settings, profile and work style, and allows IT administrators to enable employees with a single sign-on experience.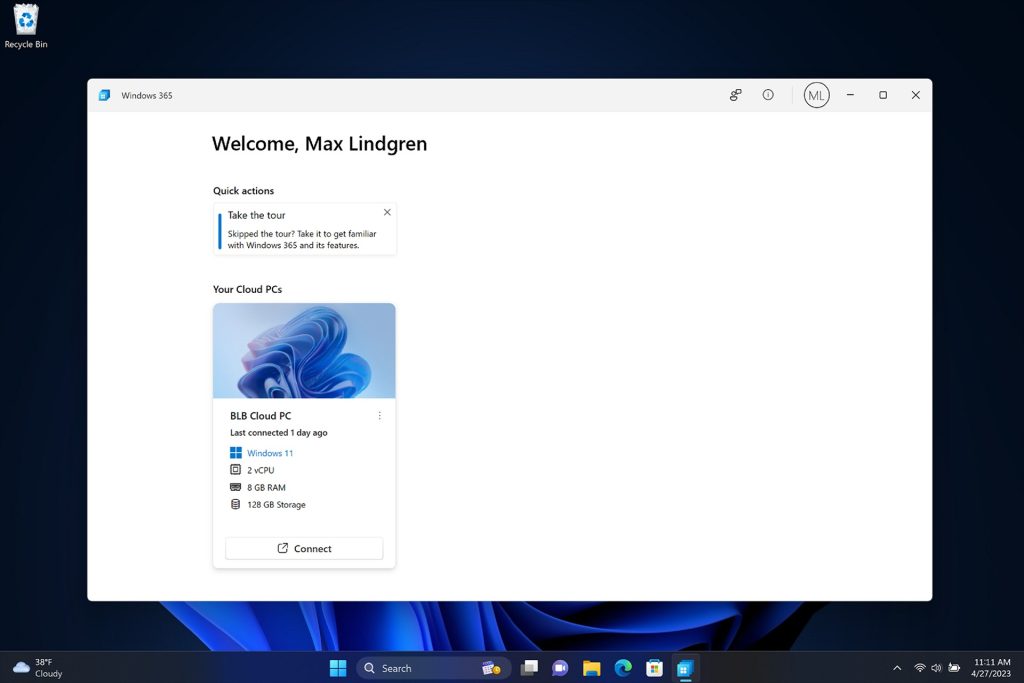 Availability
Users with eligible devices running Windows 11, version 22H2 can experience new features now by going to Windows Update settings (Settings > Windows Update) and selecting Check for updates.
Microsoft has confirmed that the new features will be available in the March 2023 monthly security update release.