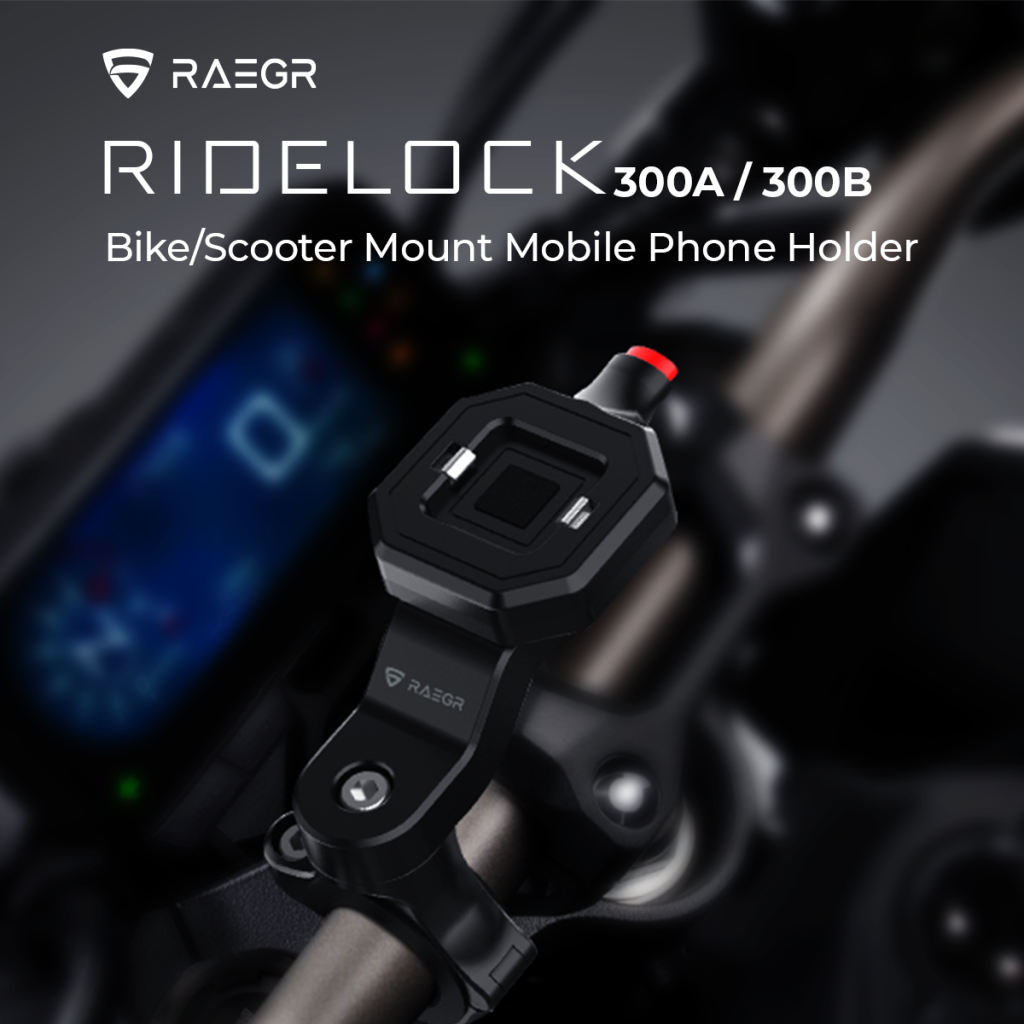 RAEGR launched two new devices, the Ridelock 300A & 300B Ergonomic Universal Mobile Phone Holders for Cycles and Two-Wheelers, following the launch of their MagFix Arc M1050 15W 3-in-1 Wireless Charger with MagSafe for Apple devices last month.
RAEGR Ridelock 300A & 300B Mounts
RAEGR offers 'Ridelock 300A' and 'Ridelock 300B' mounts specifically designed for two-wheelers. They are a great hands-free accessory to make your smartphone even more useful while riding a bicycle, bike, or scooter. The mounts easily attach to your handlebars and provide a safe ride.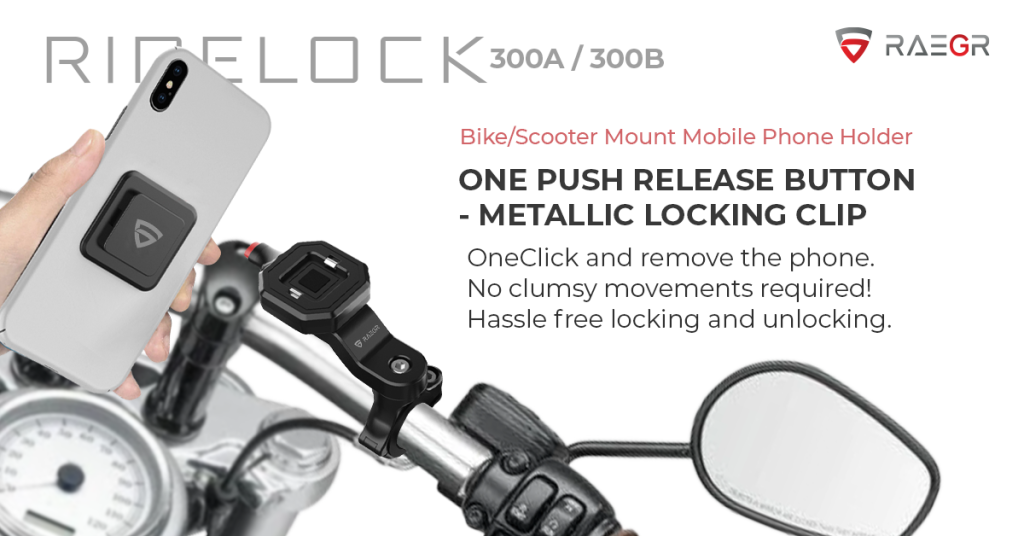 The RAEGR Ridelock is a versatile and ergonomic smartphone mount for two-wheelers. It allows you to securely mount your phone to the handlebar and use your phone while you ride, like to check the map or take a quick call.
The Ridelock 300A and 300B are almost similar bike mounts, with the 300B designed especially for scooters. They are made of durable weather-resistant metal and ABS and are a two-part accessory that mounts on the handlebar and attaches to the back of your smartphone or its case using a pre-installed 3M dual-sided adhesive tape.
Just snap the phone on the mount, and it will securely lock itself. To remove the phone, press the small red button on the side. The mounts have a very strong hold on your smartphone to protect it even during the bumpiest of rides.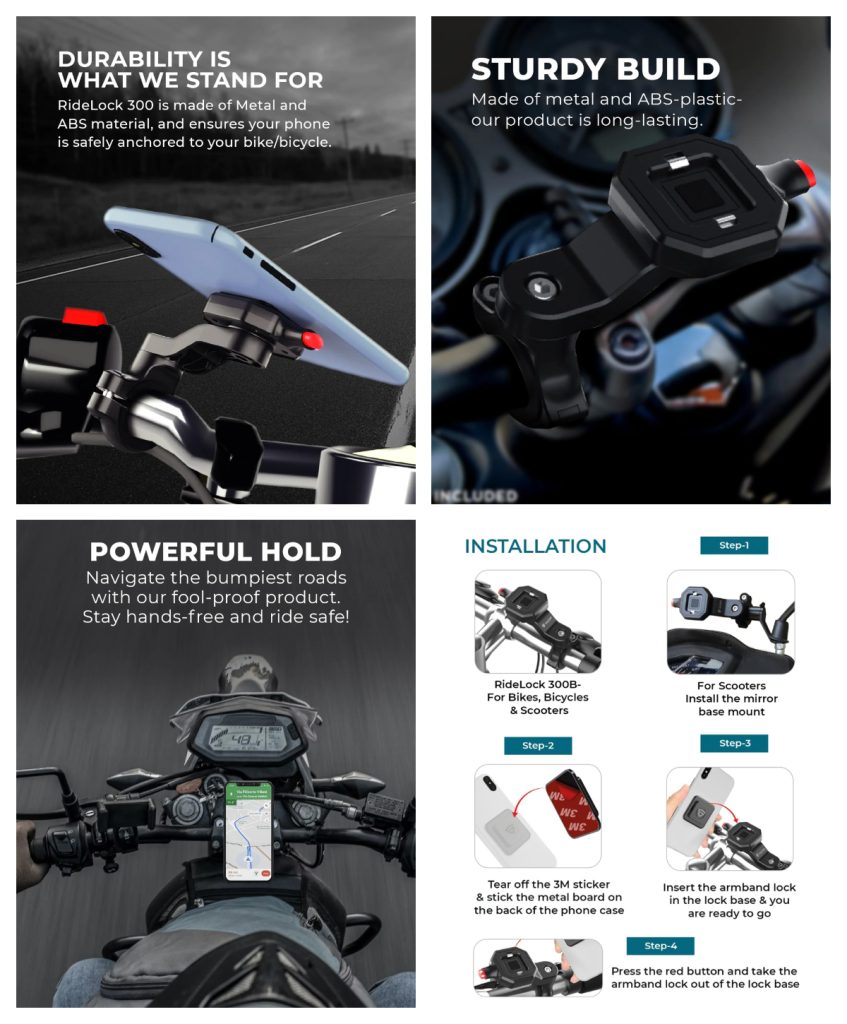 Quick specifications
Elegant, detachable, and strong design
Durable weather-resistant metal
Easy to install and remove
Flexible phone cradle clamp prevents surface scratches and absorbs shocks
Most cases fit on top
Compatible with all smartphones
1-year warranty
Pricing and availability
These bike mounts are universally compatible with all mobile phones. You can buy these mounts through Raegr.com or Amazon.in, priced at Rs. 699 and Rs. 899 respectively.