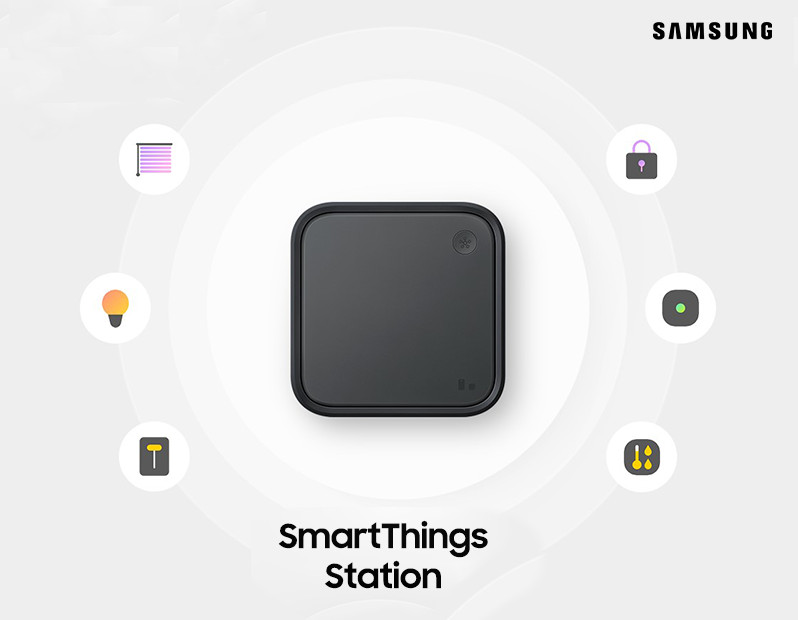 At the CES 2023, Samsung unveiled SmartThings Station, a user-friendly and inexpensive smart home hub that also functions as a fast charging station. Samsung's new Dolby Atmos soundbars powered by Q-Symphony were also announced at the event.

SmartThings Station
The new, user-friendly smart home hub allows for easy control and interoperability of multiple connected devices. Users of SmartThings Station can automate different parts of their home. They can set up routines that make their lives easier and help them save energy, such as making it easy to turn off lights and appliances.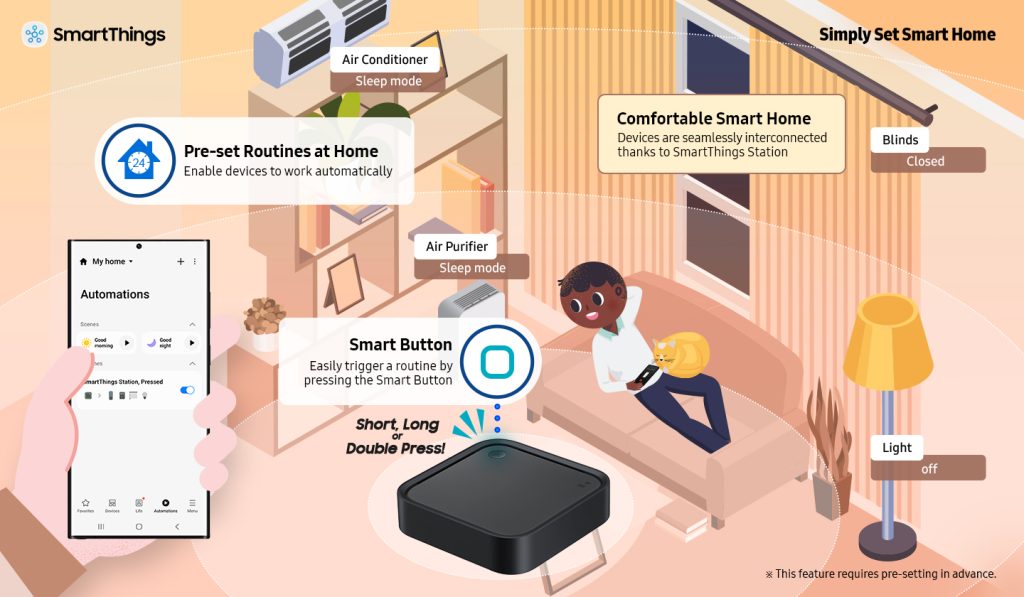 Easy to set up: Pop-up pairing with a Samsung Galaxy Smartphone, and additionally, with a simple scan of a QR code (Only for Matter devices), you can pair and use it.
SmartThings mobile app: A smart home hub allows thermostats, lighting, and power outlets to connect to the smart home server so they all operate together. SmartThings Station automates SmartThings app routines while removing the need for physical device control.
Smart Button on the SmartThings Station
Users can activate a SmartThings app-created routine by pressing the Smart Button on the SmartThings Station. Customers can activate up to three different routines by pressing the smart button with a short, long, or double press. Routines can also be activated through the SmartThings app, whether users are at home or away.
SmartThings Find
SmartThings Station works with Samsung's SmartThings Find asset tracking service. Double-pressing the smart button rings a nearby phone, making it simpler to discover.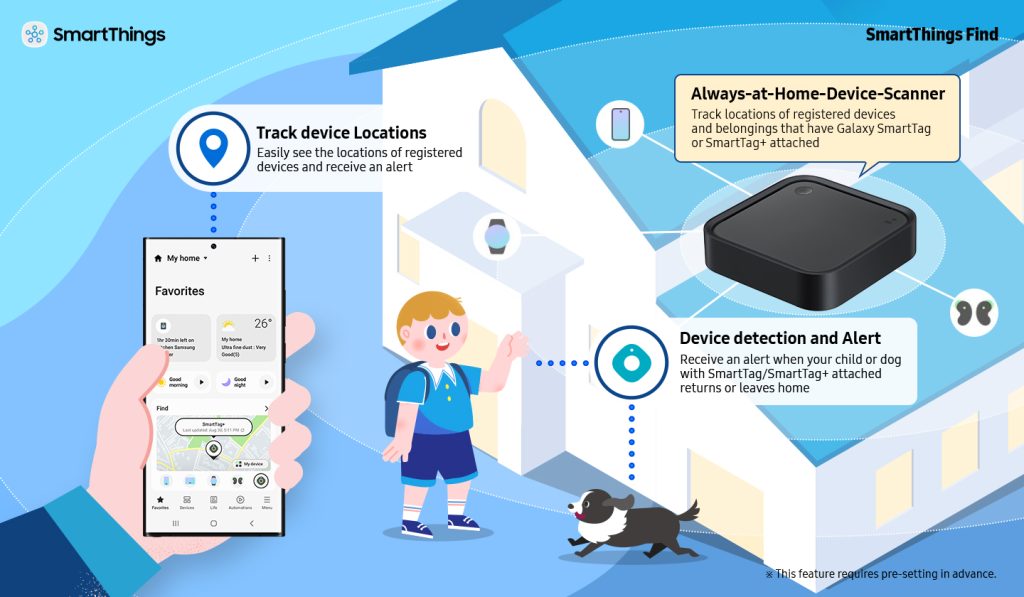 SmartThings Station allows Samsung Galaxy users to keep track of their registered devices, from smartphones, tablets, watches, and earphones to keys or a wallet with a Galaxy SmartTag or SmartTag+ attached.
By scanning for devices, SmartThings Station notifies users of the location of smart devices or tags around the home and alerts them when a tag or device departs or returns.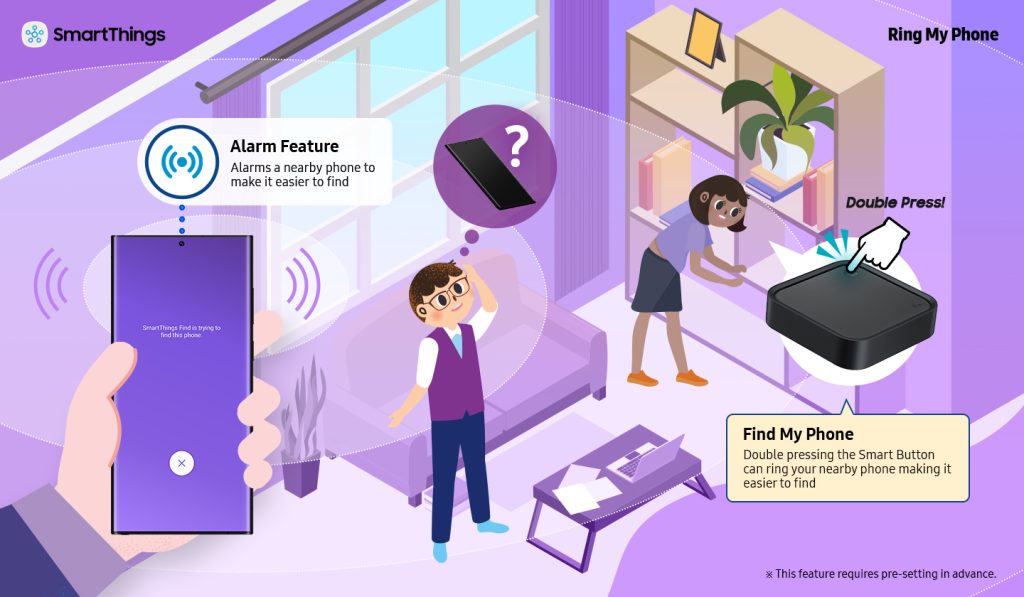 A Fast Charging Pad
The SmartThings Station can wirelessly charge devices at up to 15 W of power. Fast charging is an inspiring feature to include in a smart home hub because it accommodates people's schedules and routines. Users can opt to be notified when charging is complete, allowing them to pick up where they left off in a game or move on to charge a different device.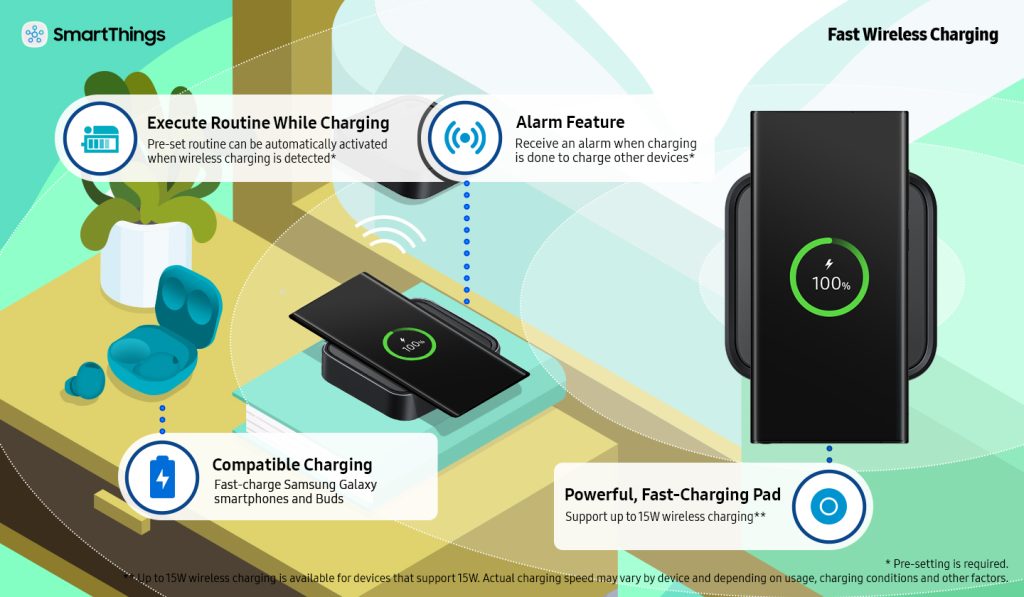 Availability
SmartThings Station is priced at US$60 (Rs. 4,965 approx.) and will be available in black or white starting in early February 2023 in the U.S. market and Korea.
Speaking at the announcement, Jaeyeon Jung, Executive Vice President and Head of SmartThings, Device Platform Center at Samsung Electronics, said:
Having a smarter home shouldn't be complicated or expensive. So we wanted to create SmartThings Station as a simple, reliable and expandable smart home hub. The number of devices in a connected home continues to grow, especially in light of the recent Matter standard launch. We're proud to play a role in making it easier to embrace this exciting technology.