The Samsung Galaxy S II – successor of the popular Galaxy S and brand new flagship device from Samsung. Whenever I bought a new device, Samsung has been one of the contenders, but ultimately some things never quite appealed to me, so I ended up either getting HTC or Nokia.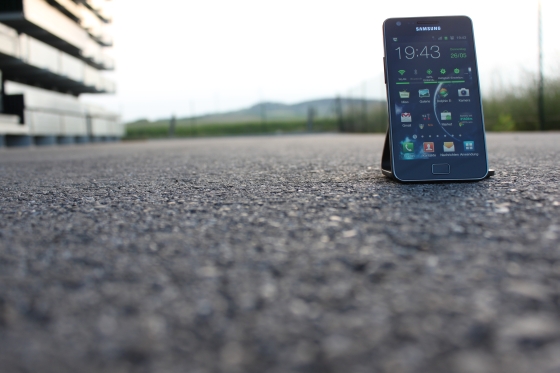 Samsung sure raised some eyebrows when they announced the SGS II, sporting some impressive features like a Dual Core ARMv7 1,2GHz processor, a super AMOLED plus display, Android 2.3 aka Gingerbread and lots and lots more. Yes I was impressed too, and with the HTC Sensation being a good device, but not completely what i wanted, I thought it was time to have a closer look at the Samsung Galaxy S II. There is a lot of demand for trial devices at Vodafone Austria (one could say now it is cause Samsung sent out a ridiculously low amount of devices), so my test period has shortened to just a week, so don't expect an in-depth review, but rather some day-to-day impressions from the week i have spent with it. Will i miss it? Will I even BUY my first ever Samsung device? Read on..
Hardware:
After the build quality disaster that is the Sony Ericsson Arc, my biggest fear was that the SGS II would be the same: super-thin and cheap build, resulting in a very unpleasant feel in hand. But, my first contact with the phone was actually a pleasant one. I took the phone out of the (very small) box and the phone actually felt quite good. Sure we still talk plastic here, but the build quality is really nice. Nothing like you could break it with some brute force. And WOW, that thing is ultra thin! 8,49mm thin that is. I felt that Samsung has hit the nail on the head with the extreme thin, yet 4,3″ big device. The feel in hand is perfect.
The front of the phone is dominated by one big piece of glass, spanning over almost the whole device, and the most breathtaking screen I have ever seen on any device. Samsung promised a lot with it's new screen tech and boy, have they delivered. This 4,3″ super AMOLED plus brings black levels and eye-crushing colors unlike anything I have ever seen. Yes you can nitpick now, and say that its 800×480 pixels resolution is less than the HTC Sensation, but that's pretty much the tech audience of today: "Sure the SGS II has this resolution, but device XYZ has a better one, so it's not that good". Pah, sure, grow up. You know what? I don't care, the Galaxy S II screen is perfect as it is, and i don't need the extra few pixels. Speaking of the display, this was one of the major factors why i actually skipped the HTC sensation. It is absolutely brilliant for all day to day tasks, even in sunny conditions, as I have tested last weekend. Pictures, Videos, even browsing around is nothing but fun on this gorgeous piece of touchscreen. I absolutely love it.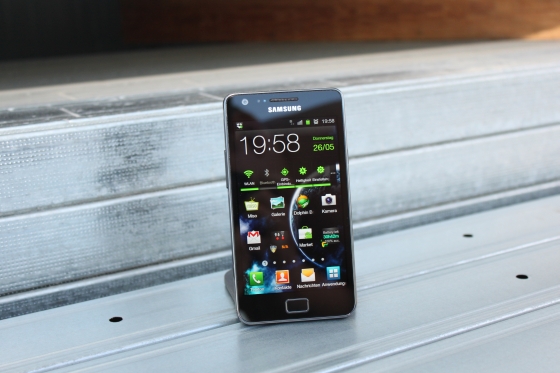 Underneath the screen is a physical Home button, with a capacitive menu- and back-button on either sides of the home one. On top of the screen you find the phone speaker, front facing 2MP camera and light-sensors. The whole front is kept in black, which makes the device a lot more stylish in my opinion, and in different lightning somewhere even difficult to tell where the screen ends and the device begins. lovely. Furthermore, Samsung has worked on the coating of the front, as the SGS II is not as much as fingerprint magnet, than any other device I had so far. The sides of the SGS II feature the power-/screen lock button on the right, the volume keys on the left side, a 3,5mm audio jack on top, and the microUSB charging- and data cable connector on the bottom. All very clean, the phone never feels too overloaded. I would have appreciated a physical camera button on the SGS II, but Sammy probably went with the masses here and skipped it, relying solely on a touch cam shutter button.
Turning the screen around, reveals a very welcome surprise, as opposed to Nexus and Galaxy S – the battery cover this time has a nice texture, making the device a LOT more grippier to handle. The battery cover itself is a touch of nothing on this device and is actually quite scary when pulled off, but placed on the device it sits super tight, so I don't have issues with that. The speaker sits on the slightly raised lower part of the SGS II, being very slightly curved. It's loud enough for your calls and notifications, although will eventually get a lot more quiet when laying on softer undergrounds. Speaker Quality was good, although slightly creaky when on full volume.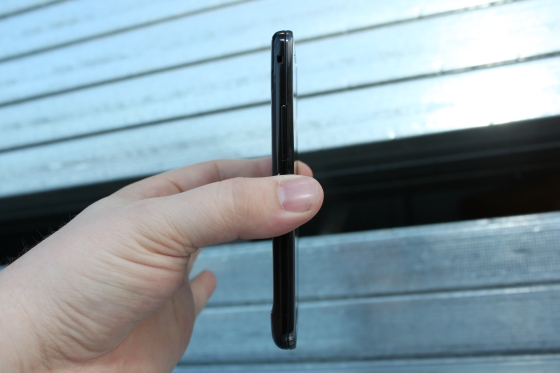 The camera on the SGS II has been cranked up to 8 megapixels, with a single LED flash. The camera shutter is operated via touch and can be either used with the big cam interface shutter button, or via touch to focus. There's a gazillion of settings and scene modes, spanning from party pics to autumn colors and even a setting for visibility on the outside, cranking up the display brightness to a maximum, and going back to normal after closing the cam application. Nice! Videos are recorded in 1080p at 30fps, a very rare combination for mobile phones, but will eventually appear more often on those powerful high-end smartphones. The autofocus while shooting videos was actually quite usable, something that i always missed on my preferred camera phone, the Nokia N8. Interested in how the camera actually performs? Well, it surely isn't a Nokia N8, and it never claims to be, but I gotta say, the camera was better than expected. Pictures turned out to be crisp in normal light conditions, while expectedly not reaching the good low light capabilities of the SE Arc or even Nokia's EDoF camera units. I will be posting a post later on this week, with sample camera shots and some short video clips, showing you the video quality, in 1080p of course. Don't want to wait? Head over to my Flickr set and check out the Samsung Galaxy S II Camera shots!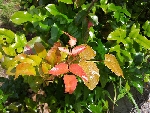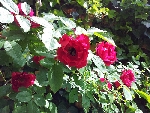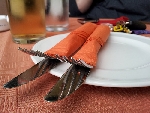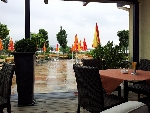 Hiding underneath the camera, is the 1650mAh battery, which is mighty impressive for such a thin phone. It easily got me through a full day of medium to "more" usage, and even lasted 2 days when I was working in the office, where the phone is in standby a lot. As i said already in my Arc review part 1, I believe Gingerbread has a positive effect on Android phones. The battery is always one of the biggest factors on any Android smartphone, and with a device that powerful, it is clear that everyone has to step up their game and not rely on disasters like my former HTC Desire HD. Samsung is on a good way there, and if that is not enough for you, I heard that the great people over at Mugen Power Batteries are already working on replacement battery solutions for the SGS II!
The Samsung Galaxy S II is powered by a Dual-Core 1,2GHZ ARMv7 processor, bundled with 1GB RAM, 16GB internal storage and even a microSD card slot. In my week with the SGS II I never had any, ANY lag, crash, restart or similar like that. It felt unbelievably snappy at whatever I did, most notably when playing around with the camera. Shot after shot, is has never lagged on me, not even when processing those fancy 1080p videos.
Software:
Powered by Android 2.3.3, and with such a powerful hardware, the Android experience on the Samsung Galaxy S II was a very very pleasant one, as mentioned above. What gets people on the fence eventually, is Samsungs Android skin called Touchwiz, premiering in Version 4.0 on the SGS II. Touchwiz has always been a hot topic, with a lot of people prefering HTC's Sense UI, due to the more cartoonish Touchwiz looks. Well, I think Touchwiz is still nowhere near the great usability of Sense (which i love to bits), but it sure has grown up. The widgets feel cleaner and more polished than before, but widgets are only half the price. I usually only use widgets from the apps I use, so i was more eager to see how the on board apps will be.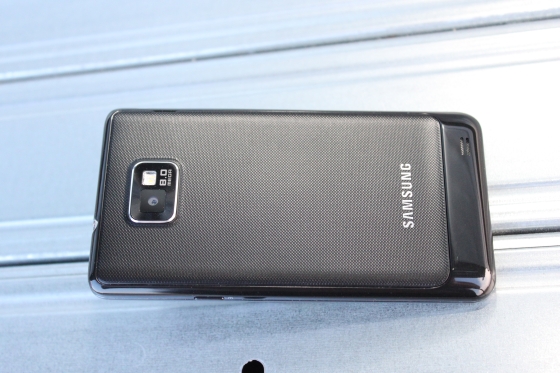 And yes, Samsung has put some thoughts into the user experience. Things i found quite nice were:
Predictive dialing: yes, a very small feature, but important to me nonetheless. Type a name instead of the number for quicker dialing. Should be essential on every device.
Swype included: Swype is still one of the quickest text input options for me, so having this included was certainly nice to have on the SGS, and now on SGS II too!
More multitouch and accelerometer features/gestures: pinch to zoom is nice and all, but zooming via holding a pic with two fingers and tilting the device, or moving widgets from one page to another with tilting the device is fun to. even if it's just to show off.
Split view in messaging: not many people knew this when i posted the pic, but try holding your screen in landscape position and enter the messaging app!
Hubs: Samsung included 4 hubs to the SGS II, for socializing, music, reading and games. It's obvious what all those are for, and if you don't wanna waste time searching for apps in the market, you'll feel right at home here. With a flood of Twitter apps f.e., its obvious that Samsung wanted to offer a complete package here and save time searching for apps
Allshare: Filesharing via DLNA. lovely! worked nicely with all sorts of pictures, videos etc!
Kies Air: Kies (Sammy's version of HTC Sync or Ovi/Nokia/PC/Elop suite) can not only be connected via Bluetooth or cable, but also via WLAN. lovely part 2!
Photo- and Video Editor: lovely to see Samsung not ending their thoughts after shooting a pic. both editors are actually quite usable, with the video editor especially standing out. Tons of features and nice effects to slap on your photos and videos.
Task Manager: oh yees, a built in Task Manager, giving access to yo RAM-/storage data, downloads, and of couse all running tasks with the option to kill them.
Chat app: The chat app provides access to Google Talk, Windows Live Messenger and Yahoo Messenger, and worked very well in a short test! (so much stuff to try, so little time!)
Sure, Touchwiz might not be everyone's favourite, but then again, most "powerusers" rely on Custom ROMs anyways, and your average Joe will probably feel right at home with what Samsung has to offer. Samsung does not radically change the look and feel of Android, so the usability is still given. I know I wouldn't keep Touchwiz forever on the Samsung Galaxy S II, and thanks to Samsung not being as jacked up as HTC with their bootloader politics, I know I don't have to keep Touchwiz on!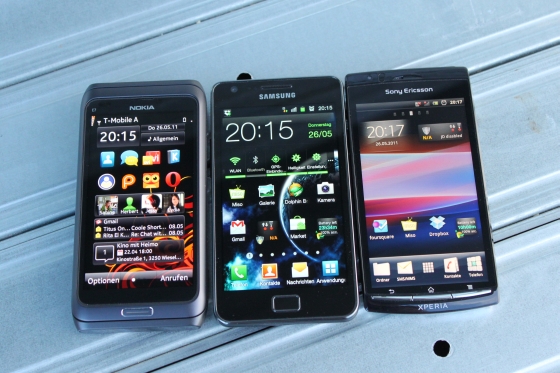 All in all, the Samsung Galaxy S II was nothing short of impressive and yes, it is in fact the best device I have ever had to chance to get my hands on. The whole combination of materials and build quality felt very premium and thankfully, the grippy new texture of the battery cover helped a lot supporting that feeling. The super AMOLED plus display is the best display I have ever seen on any device or brand, making it an absolute joy to use the SGS II, inside or outside. The 8MP camera performed surprisingly well, although an extensive camera usage will surely not keep the otherwise great 1650mAh battery of the device alive for a whole day.
The Android experience on the Galaxy S II was an okay one. Touchwiz has never been and will never be my favourite sort of Android UI, but it has grown up and felt more usable than on the Galaxy S. It's easy to see that Samsung has spent some time on thinking, rather than playing around and it feels good. Of course that is all just my personal opinion, and I believe most users will be perfectly fine with what Samsung has done on the SGS II. The Samsung extras definitely add to the experience, with some very nice features, you probably don't get everywhere, like the very good video/photo editor, or DLNA sharing.
It is an insane piece, this Samsung Galaxy S II. And I can't help but admit that i have a crush on this device, a rather huge one. I know I can't live without the ridiculously thin body and that gorgeous super AMOLED plus screen anymore. I'm sorry bank account, but next month you'll bleed. Bring it on, amazon..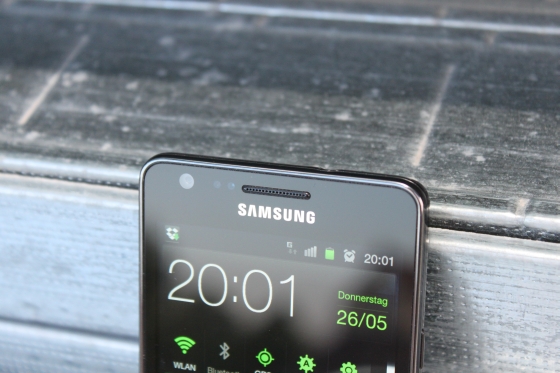 Pros
Awesome display
Ultra slim design
1080p Video recording
Really fast
Cons
No camera key
Touchwiz UI