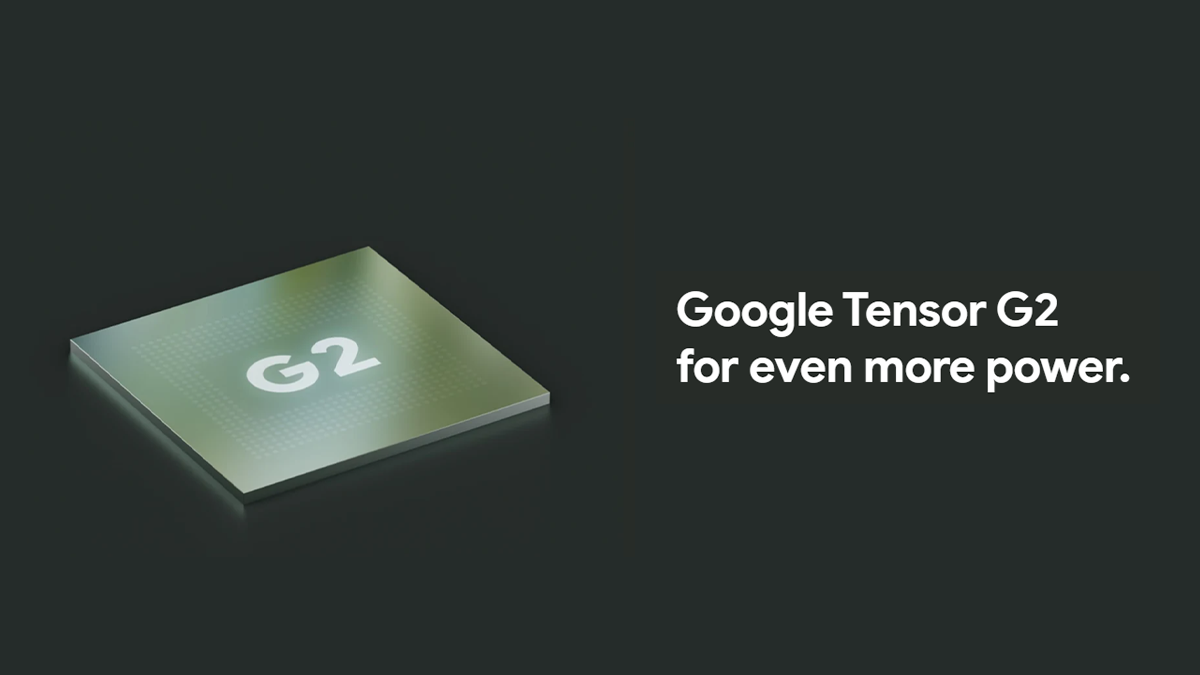 Google yesterday unveiled the Pixel 7 and Pixel 7 Pro, the company's newest flagship smartphones, as well as debuting the device in India. With it, a number of noteworthy upgrades have been made across the board. But the chipset represents one of the most significant developments.
Although it had a number of concerns, Google's Tensor in the Pixel from last year was fairly good. Tensor G2 has a lot of the same features as Tensor from last year, but the company says that Tensor G2 will have a longer battery life and other improvements.
Google Tensor G2 Processor
Many of the AI-powered features on the Pixel 7 rely on the Tensor G2, including speech recognition, background noise cancellation during phone calls, speech-to-text or language translation, and image and video processing.
Google Tensor G2 CPU and GPU
With only a minor CPU upgrade, Tensor G2 maintains the same fundamental design and continues to rely on Arm as its chip designer. The four efficiency-focused CPU cores, including those using Arm's A55 architecture, and the two quick CPU cores, which use the Cortex-X1 design, stay unaltered from the first-generation Tensor.
The CPU features 2x Cortex-X1 @ 2.85GHz; 2x Cortex-A78 @ 2.35GHz; and 4x Cortex-A55 @ 1.8GHz; perhaps there will be noticeable improvements in performance and efficiency, which will prolong the battery life.
The more modern A78 designs operating at 2.36GHz have been used for the middle CPU cores. Additionally, Google has replaced the Tensor's GPU, which was an Arm Mali-G78 MP20, with a more recent Mali-G701 MP7.
For gaming, the Tensor G2's GPU works better, so real-time rendering is smooth and animations look beautiful and fluid.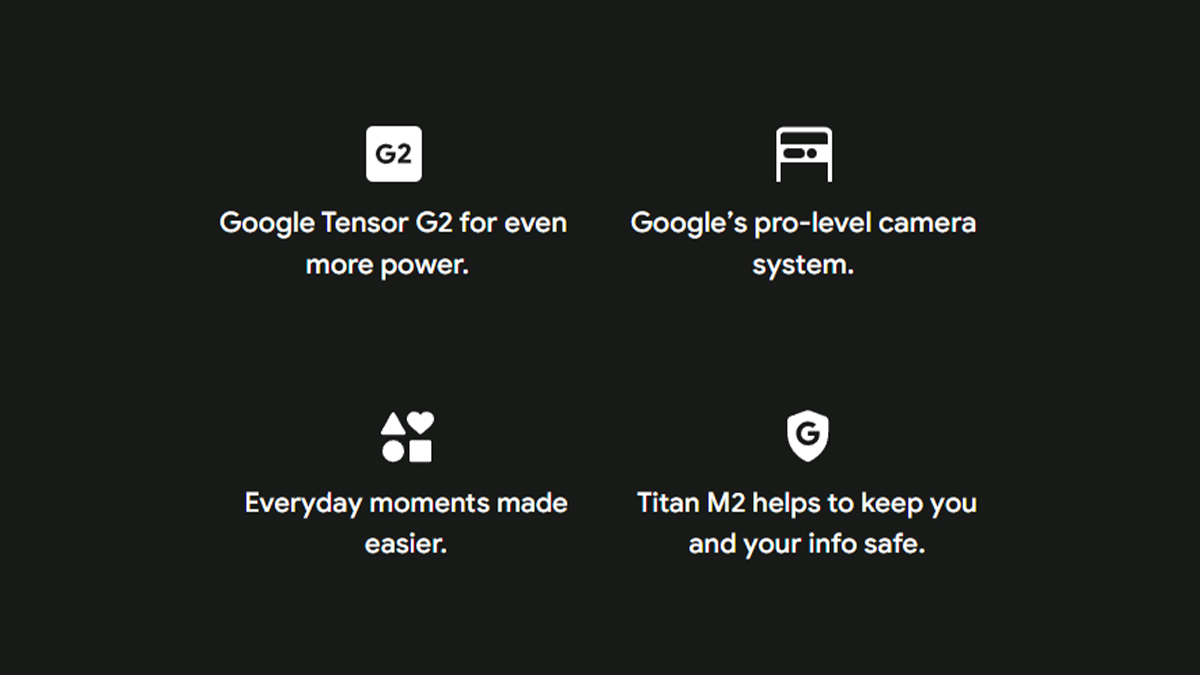 Specifications: Google Tensor G2
CPU: 2x Arm Cortex-X1 (2.85GHz); 2x Arm Cortex-A78 (2.35GHz) and 4x Arm Cortex-A55 (1.80GHz)
GPU: ARM Mali-G710 MP7
Caches: 4MB shared L3; 8MB system level
RAM: LPDDR5
Machine Learning TPU: Next-gen Tensor Processing Unit
Media Decode: H.264, H.265, VP9, AV1
DSP and ISP: 10-bit HDR, Google HDRnet, 108MP ZSL and 4K60 video
Modem: 4G LTE, 5G sub-6Ghz and mmWave
Process: Samsung 5nm
Security: Tensor security core, Certified M2 security chip, CPU virtualization, Trusty OS on TrustZone, 5 years of security updates
Google Tensor G2 TPU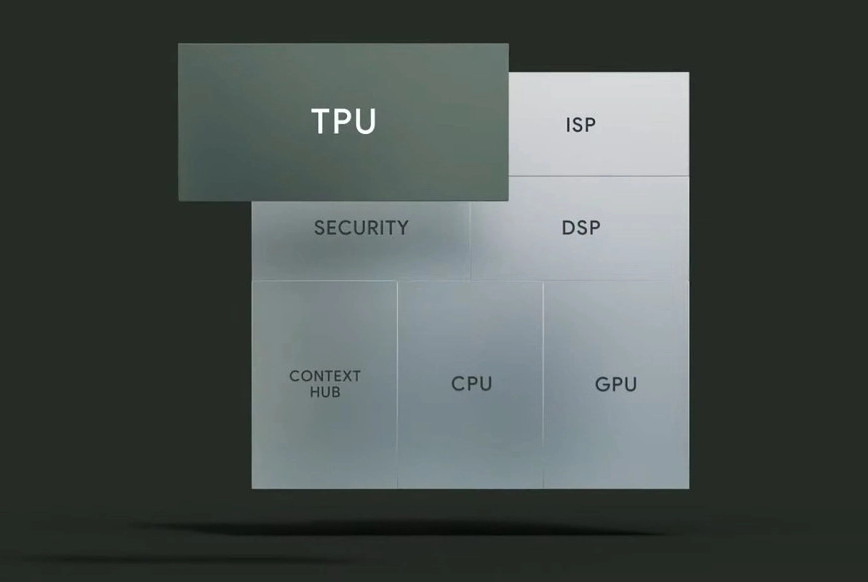 TPUs have the capacity to work more quickly than GPUs while utilizing fewer resources because they were created exclusively for neural network demands. According to Google, the TPU is 20% more effective as well as 60% more powerful. Given that what the Edge TPU was capable of, assuming it was the same, was already rather good, there are some significant advancements. It fuels functions like cinematic blur and photo unblur. The modules that make up Google's AI accelerator are known by a variety of other names, such as Apple's Neural Engine.
Google Titan M2 security chip
According to Google, the Titan M2 security chip has been put through rigorous testing against the global benchmark for identity, SIM, and bank card security chips. Google Tensor G2 helps protect your apps and services by using the Android Virtualization Framework, which is a type of secure computing.
Battery life
To enhance Pixel's functionality and efficiency for long-lasting battery life, Tensor G2 was created. Google's machine learning models operate more efficiently and quickly with Tensor G2, according to Google.
Pro-level photos
With the help of Google's cutting-edge computational photography and Tensor G2's sophisticated image processors, the camera's processing speed and shot quality can be increased. To improve features like Super Res Zoom, this potent technique can immediately combine images. There are features such as Face Unblur and the Night Sight is now twice as fast and can click crisper photos, thanks to the new Tensor G2 chip.
Video improvements
Video quality is incredible thanks to improved picture processing, whether you view on your Pixel or a large-screen TV. Tensor G2 will process the effect in real time when you record video using Cinematic Blur.
Speech recognition
According to Google, the Tensor G2 uses the most cutting-edge speech recognition technology. Your Pixel learns your speech patterns, the names of your loved ones, favourite locations, and more. And with time, it gets even better.
According to Google, on the Tensor G2 technology,
Google Tensor G2 custom built for Pixel with Google's advanced machine learning and speech recognition. It makes Pixel 7 and Pixel 7 Pro faster, more efficient, more secure and even more helpful. And it delivers Pixel's best photo and video quality ever.