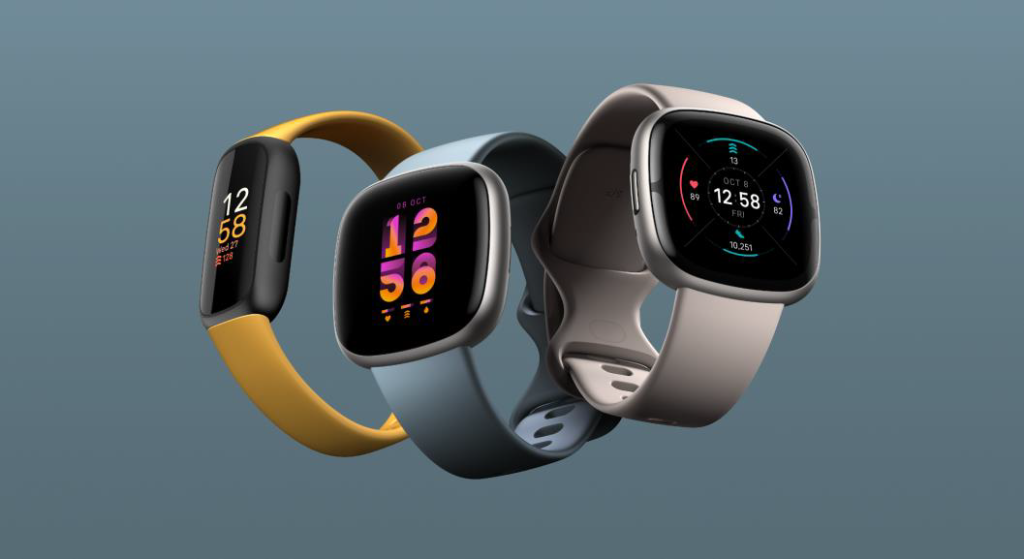 Fitbit has launched the release in India of the newest generation of Fitbit wearables: Inspire 3, Versa 4, and Sense 2 that integrate Fitbit's health and wellness functions with Google's smarts. These gadgets, which are available through select partners (both offline and online), are even thinner and more comfortable, allowing you to wear them all day and night without having to charge them every day.
You can choose from easy-to-use devices to improve your mental health, train for a marathon, or start a new health and wellness regimen. You may be able to better manage your overall health if you keep track of your resting heart rate, oxygen saturation (SpO2), sleep patterns, and how you react to stress.
Fitbit Inspire 3
With a battery life of 10 days, the Inspire 3 tracker makes keeping track of your health enjoyable and simple. It's a fantastic entry-level device with a vibrant colour display. Despite being small and light, the device can monitor a wide range of activities, including heart rate, sleep, and stress.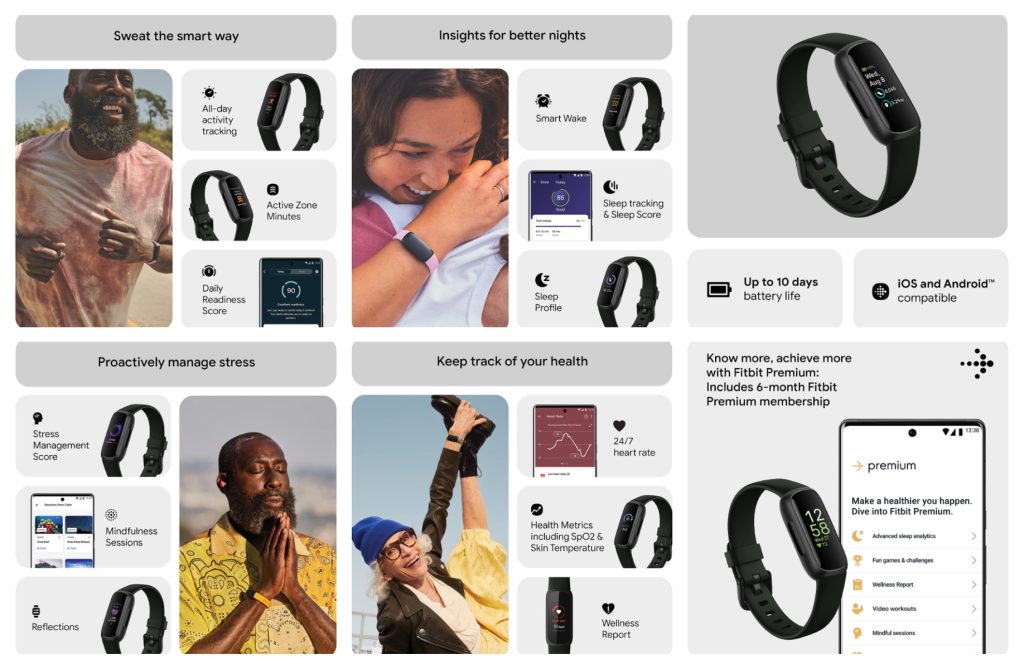 Fitbit Versa 4
A fitness-focused smartwatch with a 6-day battery life, over 40 training modes, real-time statistics, integrated GPS, Active Zone Minutes, and Premium features such as Daily Readiness Score to assist you in meeting your activity goals.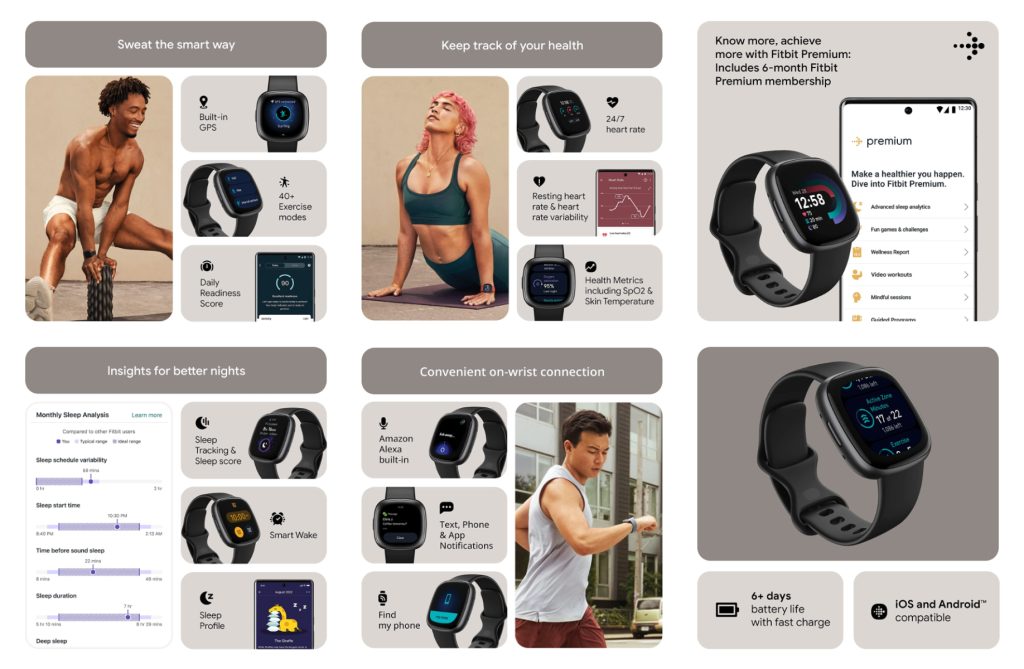 Fitbit Sense 2
With sensors that can identify indicators of atrial fibrillation with our ECG app and PPG algorithm (both FDA cleared and CE certified), heart rate variability, skin temperature, and more, this advanced health-focused wristwatch can help you manage stress and track your heart health. Additionally, it has the firm's brand-new Body Response Sensor, which measures cEDA for continuous stress reduction.
Fitbit experience
The Fitbit app tracks your activity, heart health, sleep, and stress to keep you motivated and on track. Plus, you may log hydration, menstrual health, mood, diet, and glucose all in one location. Seeing all of your data can help you understand how your daily behaviours affect your well-being and make better decisions for your daily life.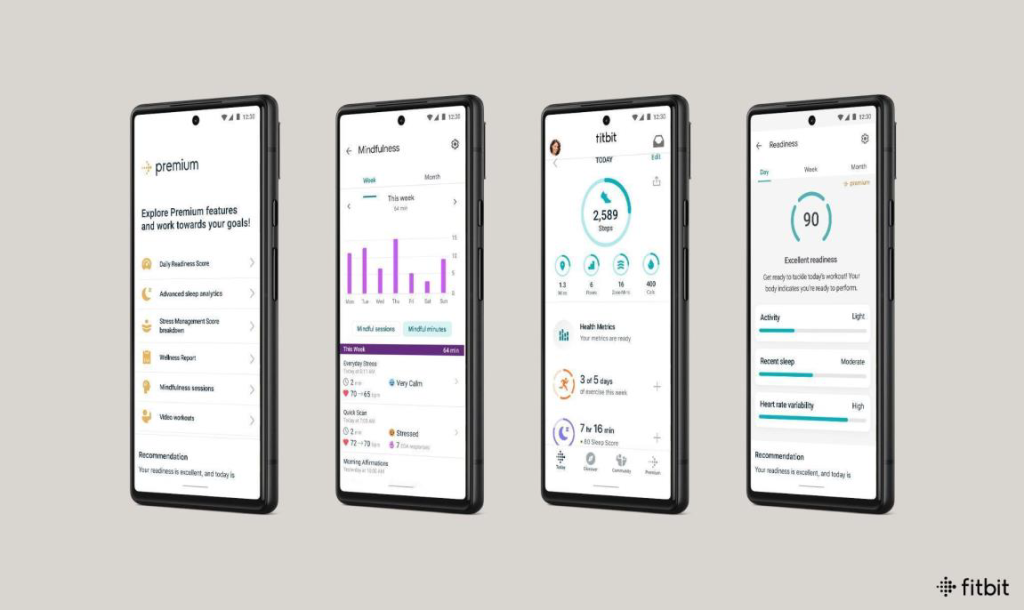 Users also access vital health features, like Irregular Heart Rhythm Notifications, which employ our photoplethysmography (PPG) sensor to check your heart rhythm for indicators of atrial fibrillation, or AFib. This function has FDA and CE authorization and is compatible with our heart-rate devices.
Fitbit Premium
Fitibit Premium, included with all new device purchases for six months, adds a Daily Readiness Score and Sleep Profile to dive deeper into your data and progress, plus over 1,000 fitness and mindfulness programmes to keep your mind and body busy.
Pricing and availability
Fitbit Inspire 3 is available for Rs. 8,999; Versa 4 is available for Rs. 20,499; and finally, Sense 2 is available for Rs. 24,999. All the purchases include a six-month Premium membership for both new and returning customers. All the devices are available for purchase directly from Amazon. In.