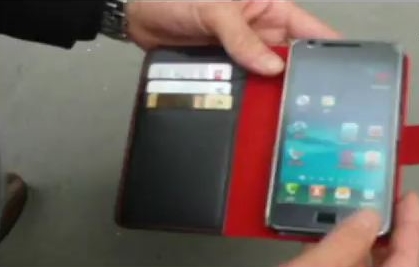 Most of us would be trying to get our hands on the new Samsung Galaxy S II and the ones who have got it are taking good care of it and enjoying themselves. But the people behind this video seem to be enjoying themselves as well but by testing the Samsung Galaxy S II through a series of drops.
The are 2 videos captured to demonstrate a case made for the Samsung Galaxy S II. The videos show the Korean version of the Galaxy S II in action along with the case.
The case is called Attention K and is made by K Jacklyn. The case seems to have some other cool features:
Earpiece, Camera and Speaker Slot
Kickstand Functionality
Doubles as a Wallet
Available in 4 Different Colours-Black, Brown, Pink and Red
But the main feature is the amount of protection it provides. The video shows the Galaxy S II being dropped from different levels of a building and still surviving the drops and working perfectly. If the video is to be believed, that's one hell of a case. Watch the videos to see what we're talking about. BTW if you see the second video you will notice that the Korean version of the Galaxy S II has an antenna.
httpv://www.youtube.com/watch?v=H7wE9DK6Eqw
httpv://www.youtube.com/watch?v=Fjjn-Zvg9ek