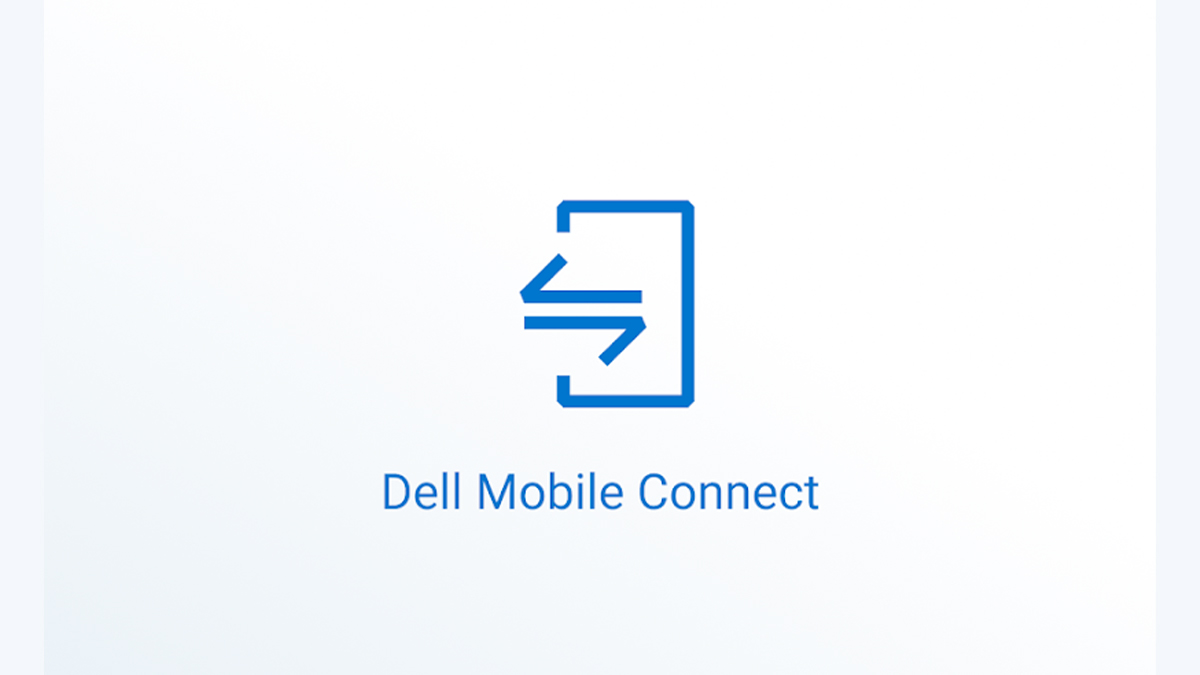 Dell Technologies has announced the discontinuation of its Mobile Connect platform, as well as Alienware Mobile Connect, and that it will no longer be downloadable. The applications, which allow users to send texts and make phone calls through their laptops, are being phased out. The firm's support document specifies when the applications will be inaccessible or be discontinued.
For those who are unfamiliar, Dell Mobile Connect was introduced in 2018, and it is an application that syncs a user's phone's text messages, calls, or notifications to their computer and is readily accessible on all Bluetooth enabled Inspiron, Vostro, G-Series, Alienware, and Consumer XPS devices running Windows 10 or higher.
The app was available for both Android and iOS devices. The Alienware Mobile Connect app was just the same app, and it came pre-installed on Alienware PCs, hence the alias. Conversely, the software was not included with the latest Dell XPS 13 Plus.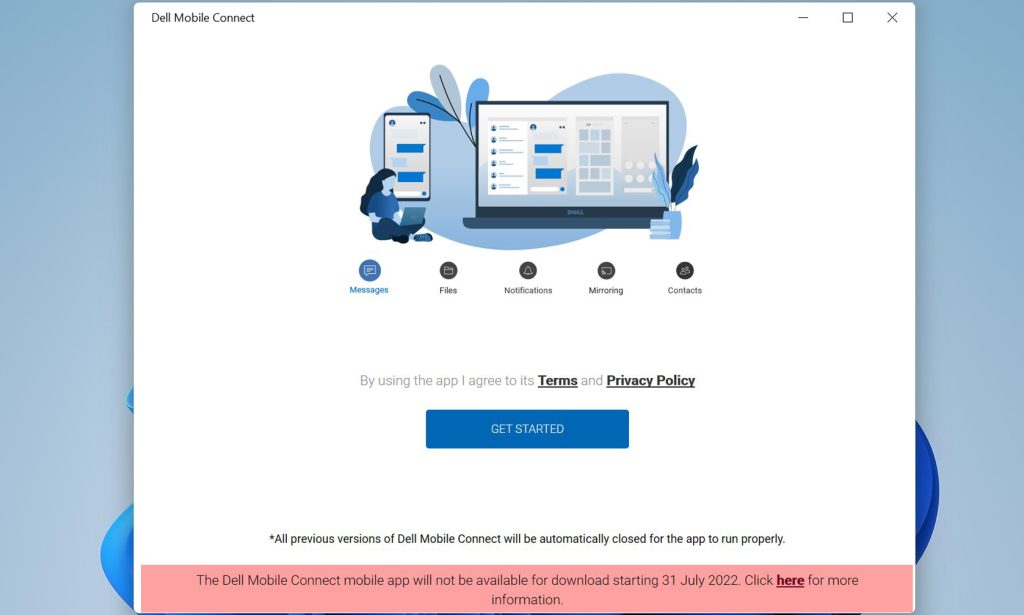 The support page states that on November 30, 2022, customers in the United States, Canada, and Japan will no longer be able to download the Dell Mobile Connect and Alienware Mobile Connect apps. By January 31, 2023, two applications will also be removed. The apps will stop working on July 31, 2022, and they will be withdrawn later that year on November 30, if you live in any other nation outside the three that were listed above.
Alternatives to Dell Mobile Connect app
Phone Link is Microsoft's smartphone companion app. Similar to Dell's Mobile Connect app, Phone Link lets you transfer files and perform other functions. But Microsoft's Phone Link doesn't support iOS devices. Last year, Intel bought Screenovate, the developer of Dell Mobile Connect. This may be why Dell Mobile Connect is discontinuing it. With Mobile Connect gone, Intel may add Screenovate tech to Evo-certified PCs, which may come later this year.
In a support article, Dell said,
To all dedicated users of Dell Mobile Connect and Alienware Mobile Connect, we thank you for your support over the years. Dell Mobile Connect and Alienware Mobile Connect will no longer be available for download and will be discontinued soon. Dell recommends uninstalling Dell Mobile Connect or Alienware Mobile Connect from both your Dell computer and mobile devices by the regional discontinue date. This frees up storage space and ensures an optimum device experience.