Last weekend, approximately 2 billion people around the world witnessed the marriage of Prince William and his beautiful wife Kate Middleton. An event that certainly goes down in history, and even I took work aside and watched the happy couple.
We here at Fone Arena, together with the great people of Proporta, Designer & manufacturer of award winning gadget accessories since 1996, got together and prepared a nice little giveaway for all of our fans, the Royal Wedding Giveaway! We asked you to recommend a phone for William and Kate, with the funniest or most original comments winning one of four special design iPhone4 cases by Proporta.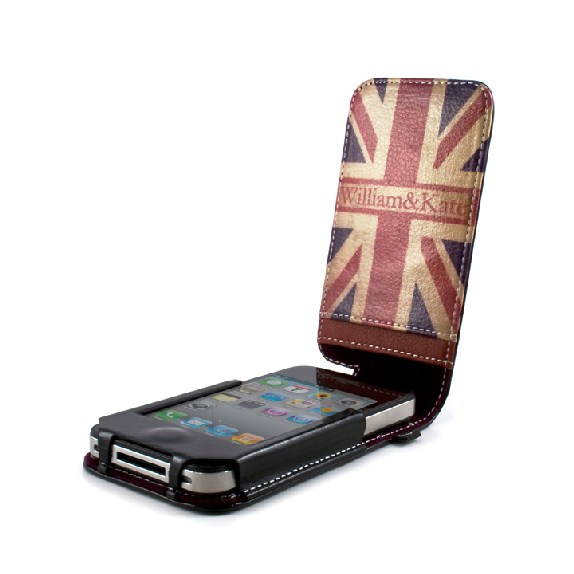 Me and the team got together, going through all the comments, and let me tell you, picking the best 4 comments was not easy, since all of you had some really nice ideas. The clear winner, as far as phones go, was the iPhone4, but who are the lucky winners? Here we go:
Samarjeet Borooah: i would recommend the iphone 4 for Kate because its sleek, its sexy, its unbelievably stylish and of course the unbeatable iOS and the Samsung Galaxy S2 for William because its an awesome mix of functionality, high-end technology, class and style.
Randy: I will recomend prince Willam and Kate the phone NOKIA N8, because this phone can easily record all the happy moment of prince Willam and Kate, even thier wedding. And they can watch thier video on a wide screen because of the feature of this phone that it has a tv out put. Congratulation to prince Willam and Kate. And live happily ever forever.
Vinay: East or West C7 is the best and the sexiest.
And last but not least, and this is my personal favourite too:
Rahul Sharma: i would suggest Micromax Q55 Bling , which will be perfect cheapest smartphone for them as they already spent 80 million $ on their wedding Budget
Congratulations to all the lucky winners, all of you did a really nice job here! All winners will be contacted via e-mail shortly, we'll send out the cases as soon as possible!
Once again, we'd like to thank Proporta for providing us with those awesome iPhone4 cases and giving us the opportunity for this giveaway!!