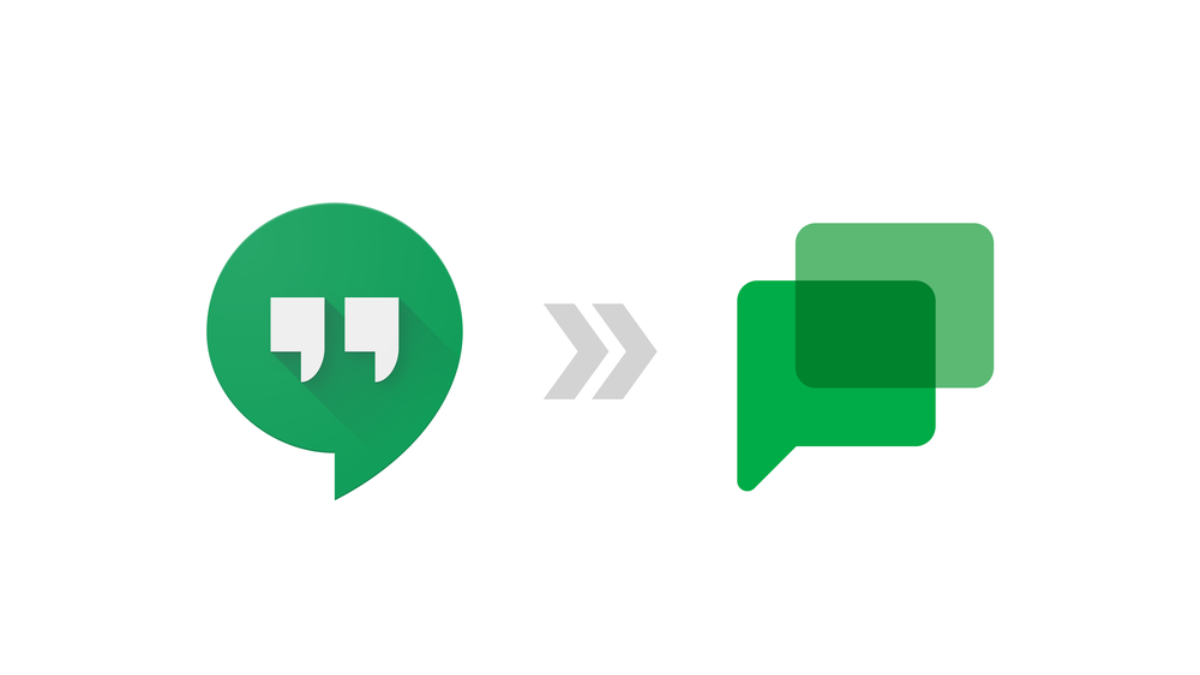 The nearly two-year-old shift from Hangouts to Google Chat will enter its last phase, according to a blog post from Google. An in-app notification will appear for users of Hangouts on mobile, urging them to switch to Chat in Gmail or the Chat app. Google says that the new reminder will help the existing Hangouts users switch to the Chat app before Hangouts is shut down for good in November.
The company notes that switching to Google Chat creates new and improved opportunities for collaboration. Users can edit Docs, Slides, or Sheets side-by-side, for instance, which makes it simpler to cooperate while carrying on the conversation.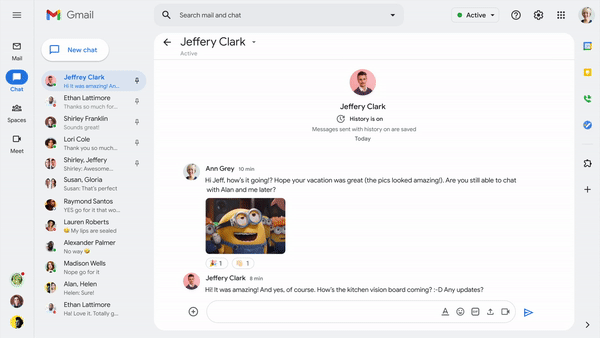 Additionally, Google Chat has Spaces, an area designated for cooperation on specific topics. Teams and groups can collaborate on documents, manage projects and files from one central spot, and share ideas. Also, the new integrated view of Gmail makes it easier to use Chat with your inbox, Spaces, and Meet. Using skin-tone emoticons, rich text editing to emphasize your talks, @mentions to notify someone in the group, or a GIF becomes more entertaining after upgrading to Chat.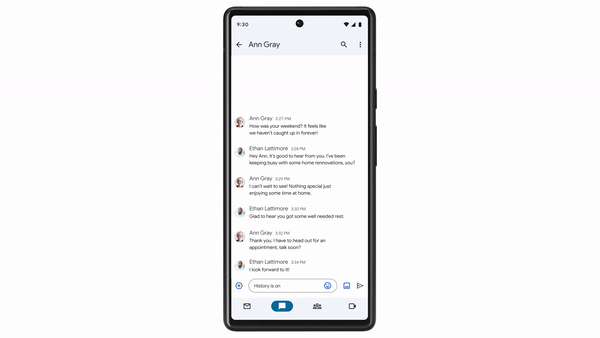 Moving from Hangouts to Chat
Hangouts mobile users will notice a prompt to switch to Chat in Gmail or the Chat app. Those who are using the Hangouts Chrome extension will be asked to switch to Chat or install the app. Gmail web users will get a chat app feature in Gmail in the month of July. Hangouts on the web will be accessible till the end of this year. Before Hangouts on the Web commences transferring to Chat on the Web, users will first get an in-product notification.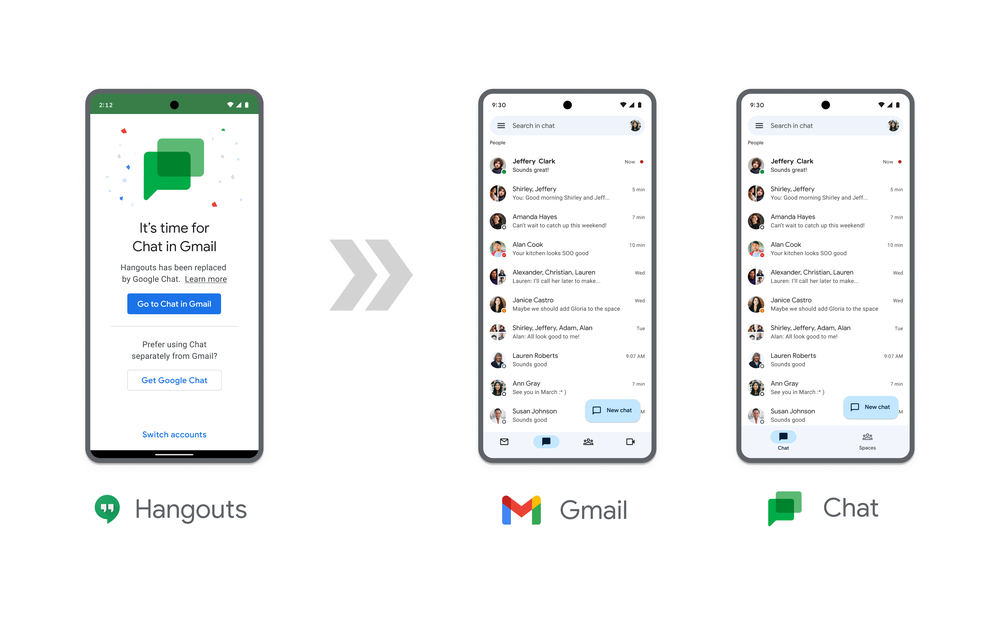 For the majority of users, conversations are seamlessly transferred from Hangouts to Chat, making it simple to continue where you left off. However, before Hangouts is discontinued in November 2022, the firm strongly advises its users who want to save a copy of their data to utilize Google Takeout to download it.
According to a Google blog post by Ravi Kanneganti, Product Manager, Google Chat,
In October 2020, we announced Google Chat would be available for everyone. Since then, people could continue using Hangouts or upgrade to Google Chat — available as its own app or within Gmail — to take advantage of its modern features and integration with other Workspace products. We've continued to invest in Chat to help people better collaborate and express themselves, and now we're taking steps to help remaining Hangouts users move to Chat.