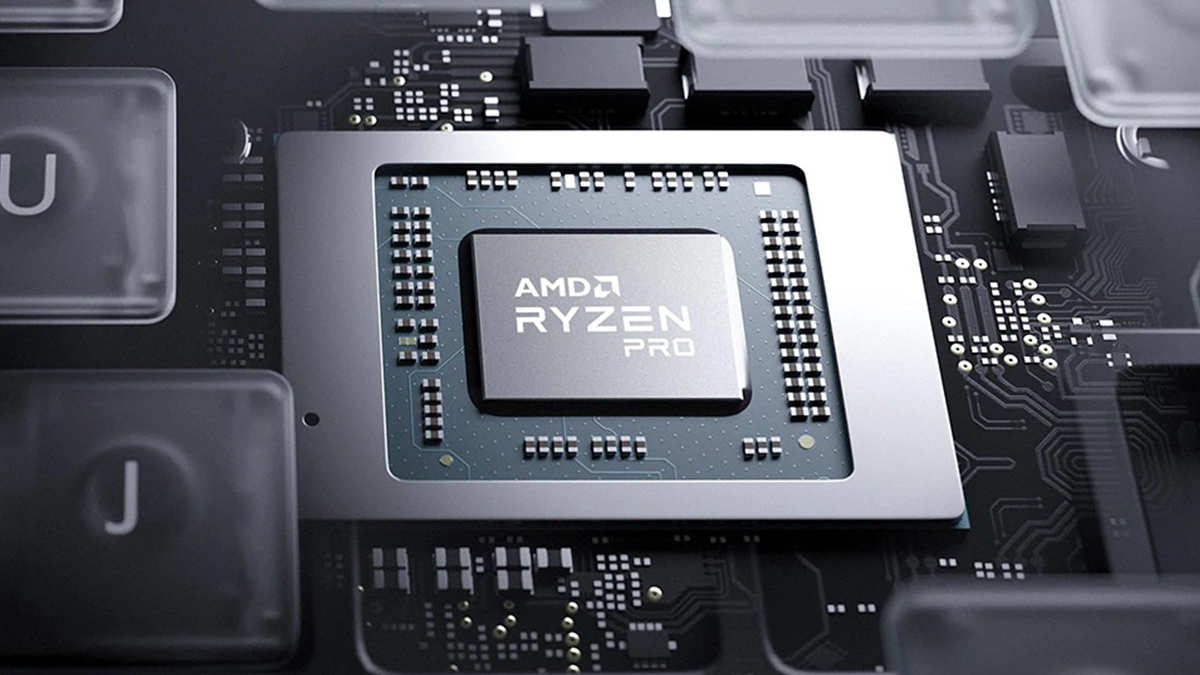 AMD's Ryzen PRO series, based on the Zen3+ architecture, was first announced at CES 2022 and is now available for purchase. The Ryzen PRO 6000 series will have up to 8 cores and 16 threads, with a 4.9 GHz clock speed. This would be the new Ryzen mobile processor generation for educational and business laptops. An architecture called Zen3+ is built on Rembrandt's 6 nm Zen3 architecture, which has RDNA2 graphics built in.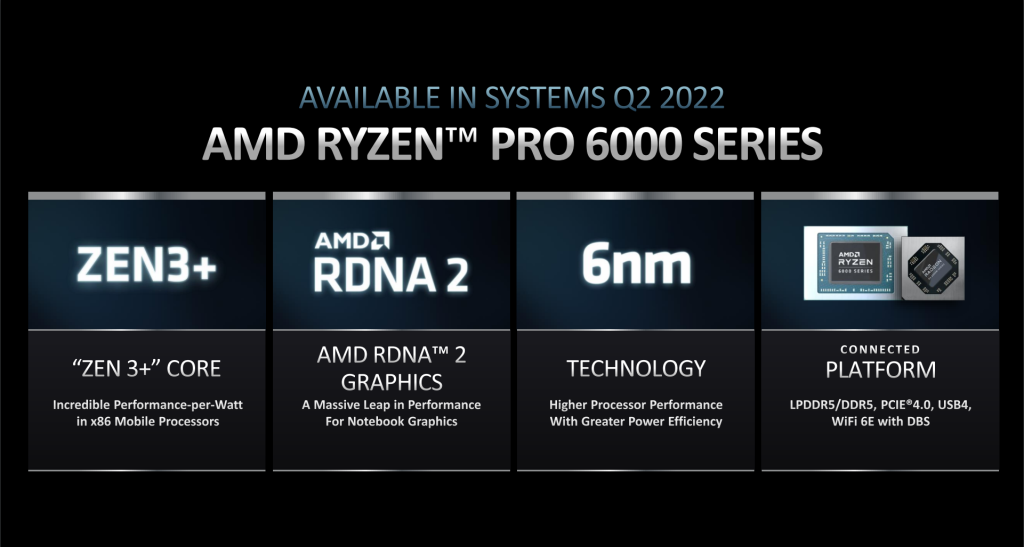 There are two types of series: H and U. The former supports 45W but also comes in a 35W version dubbed as HS for thinner designs; clock speeds remain unchanged. The U-Series CPUs will have a default power limit of 28W, but they can be validated to be anywhere between 15 and 30W.
AMD is also releasing the Ryzen PRO 575 U-series, which is built on the older 7nm Zen3 architecture and includes Vega graphics. The new SKUs have a longer battery life and better performance than the PRO 5000 series, which is built on Cezanne. With the Ryzen 7 PRO 6850U processor running, AMD says it can last up to 29 hours on a single charge.
At 15W (the same TDP as the predecessor), this SKU can boost performance by up to 10%, and at 28W, it can boost performance by up to 30%. The graphics, on the other hand, are by far the most significant update. AMD claims a 50% increase in performance at 15 watts and a 110 percent increase in performance at 28 watts.
In addition to better performance and power efficiency, AMD has equipped the Ryzen Pro 6000 series with the newest connectivity features. Support for USB 4.0 (with Thunderbolt 4 at 40GB/s), Wi-Fi 6E, and PCI Express 4.0 are among them. AMD's enterprise-class security and manageability technologies are also incorporated. Not only AMD's own solutions (AMD Memory Guard and AMD Shadow Stack), but also Microsoft's Pluton technology are included.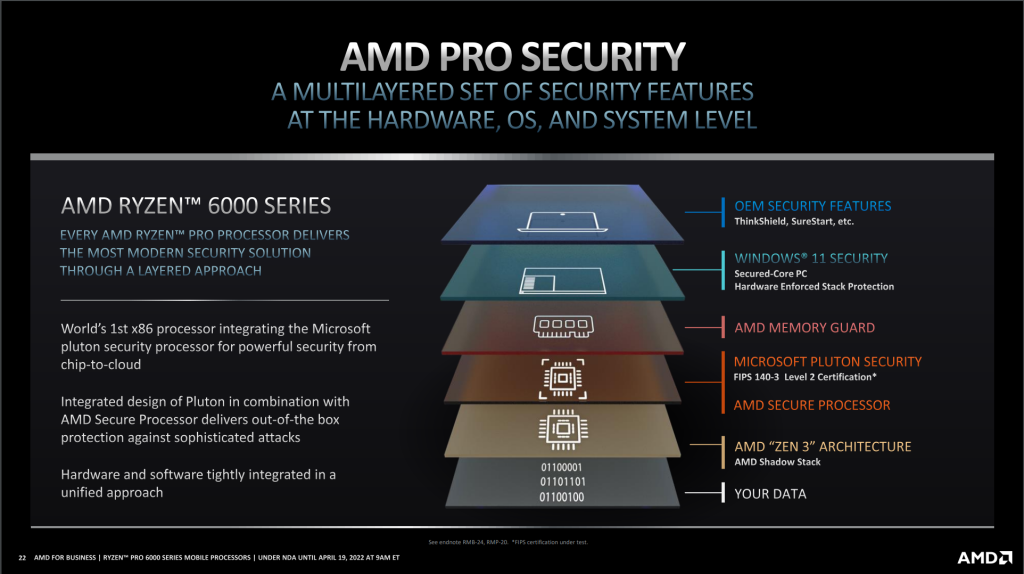 AMD today announced a number of business laptops from HP and Lenovo, all of which will be powered by Ryzen PRO 6000, Ryzen PRO 575, or Ryzen 5000 processors. Those designs are expected to be accessible in the coming weeks, although no specific date has been given. Some of these laptops, such as the ThinkPad Z, which comes with an exclusive Ryzen 7 PRO 6860Z processor, were already on display at CES 2022.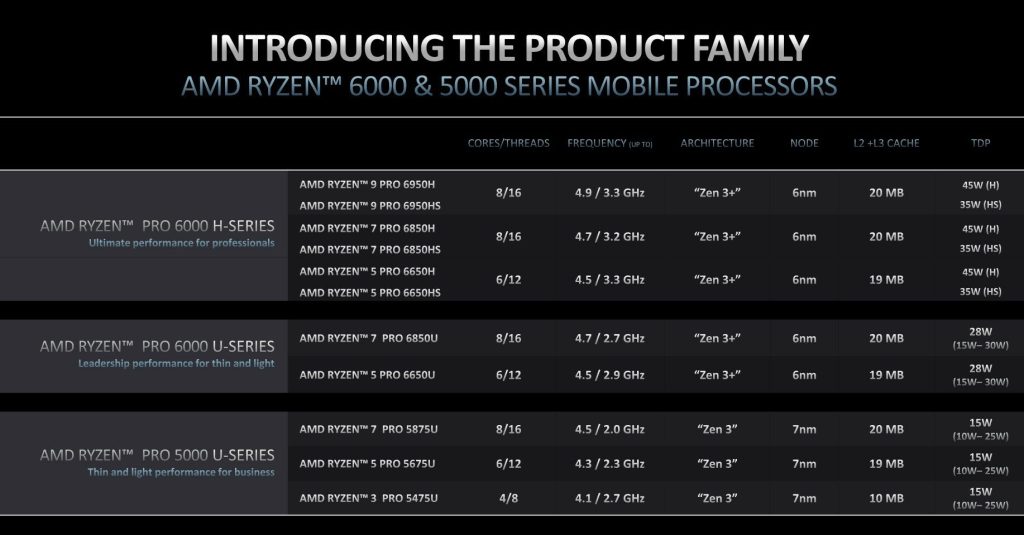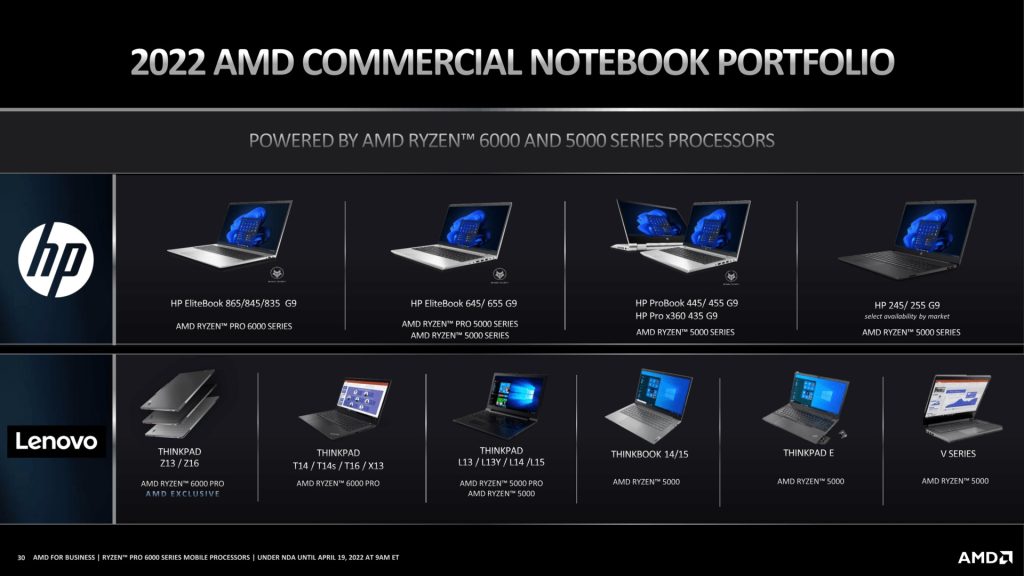 Apart from the next generation of HP EliteBooks and Lenovo ThinkPads, which will be powered by AMD Ryzen PRO 6000 Series processors, Ryzen PRO will be featured in a slew of other business laptops, Chromebooks, and desktops, including workstations in 2022, with over 20% more platforms than last year. Acer, Asus, and Dell are among our OEM partners.