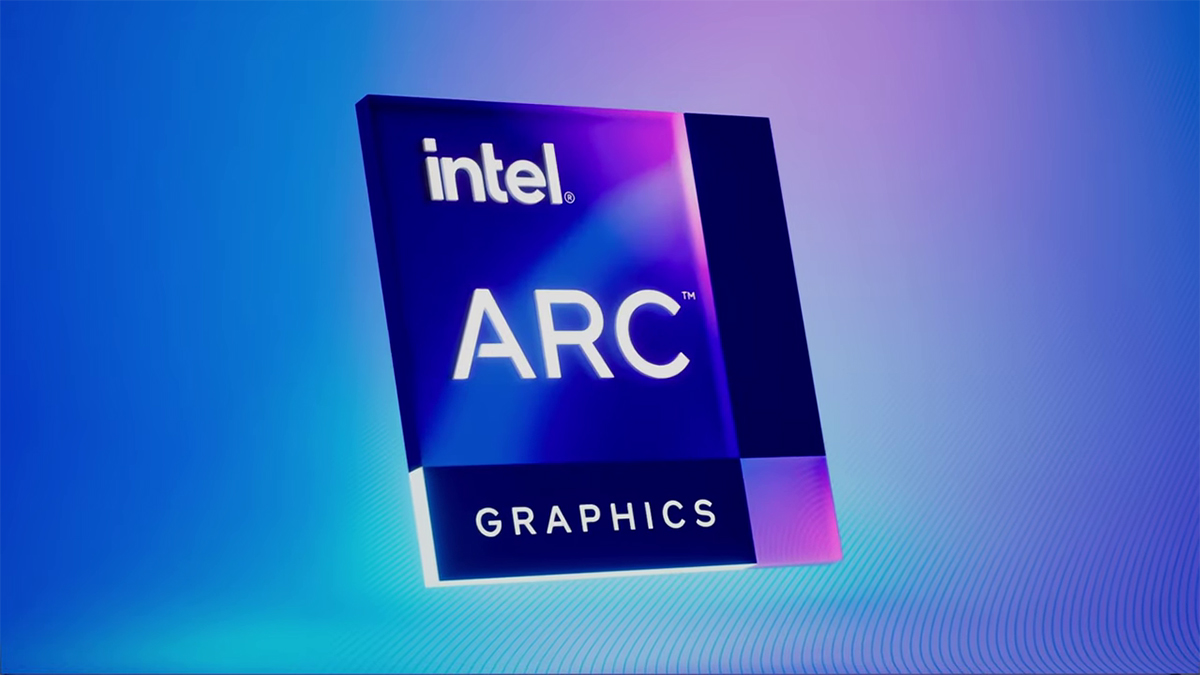 Intel today unveiled the Arc line-up of discrete graphics processors, which are based on the firm's revolutionary Xe HPG (High Performance Graphics) architecture. This first set of GPUs is designed specifically for laptops, with desktop and workstation versions coming later this year. Hardware, software, services, as well as high-performance graphics experiences will be delivered through the Intel Arc platform and the A-Series mobile GPU family.
New Intel Arc Graphics for Laptops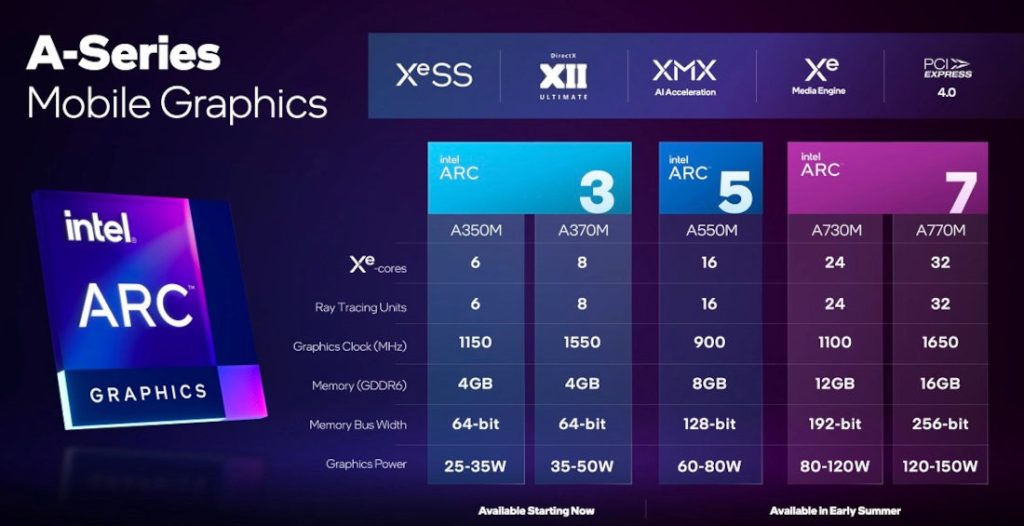 Intel Arc graphics and 12th Gen Intel Core processors have improved gaming and multimedia creation capabilities.
Laptops with Intel Arc 3 graphics deliver improved 1080p gaming and advanced content creation, while those with Intel Arc 5 and Intel Arc 7 graphics deliver the same cutting-edge content creation features with improved graphics and computing performance, said the company.
Laptop Platform
The new Xe High Performance Graphics microarchitecture (Xe HPG) is meant for gamers and creators, and it starts with the Intel Arc A-Series graphics cards. It comes with high-performance Xe cores, an optimized graphics pipeline for DirectX 12 Ultimate, a ray-tracing-capable media engine for existing and future creator workloads, and a DisplayPort 2.0 UHBR10-capable display engine that can handle both existing and future workloads.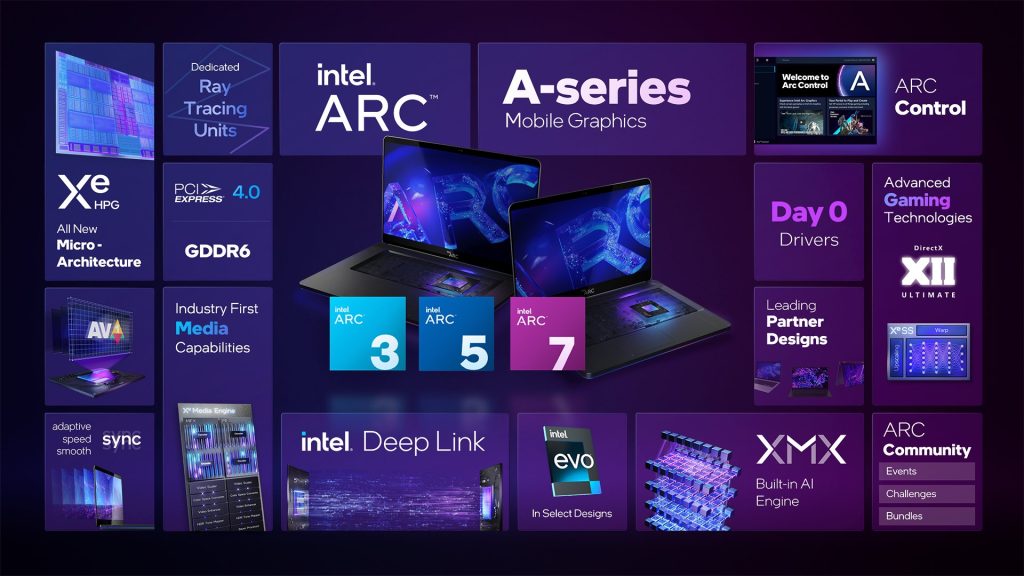 Intel Xe Matrix Extensions (XMX) AI engines boost compute power for AI workloads. They have 16 times more computing power than standard GPU vector units when they do AI inferencing tasks.
Xe Super Sampling (Xe SS) is an AI-accelerated upscaling solution based on Intel Arc graphics XMX AI-engines. A new upscaling solution based on deep learning, Xe SS produces images that are very close to native high-res rendering. Xe SS will be supported this summer on all Arc A-Series devices.
As the first GPUs to support full AV1 hardware acceleration, Intel Arc A-Series GPUs enable faster video encoding and improved streaming quality while using less internet traffic. The AV1 standard is now supported in several major media apps, with wider acceptance expected this year. The AV1 codec will redefine video encoding and streaming.
Intel Arc GPUs can work seamlessly with Intel CPUs and integrated graphics using Intel Deep Link technology to improve performance in gaming, creation, and streaming workloads. It allows for intelligent power distribution across the platform, boosting application performance by up to 30% in creative and compute-intensive workloads. Deep Link's Hyper Encode and Hyper Compute enable multi-engine transcoding and AI activities. Our product info sheet has more details.
Community Experiences
Day 0 game-ready drivers can be tracked in the new Intel Arc Control interface, an all-in-one hub that puts you in command of the gaming experience. There are also unique performance profiles, built-in streaming, a virtual camera, and an integrated Game ON driver download, including game capture.
The app is compatible with Intel Iris Xe and Intel Arc GPUs. Discrete graphics users can now get a growing selection of Intel-optimized games and multimedia applications through special launch bundles. The first of these gamer and creator packages will be available in April with the launch of our A-Series mobile devices. All year round, we want to bring something new and enjoyable to the community.
Pricing and availability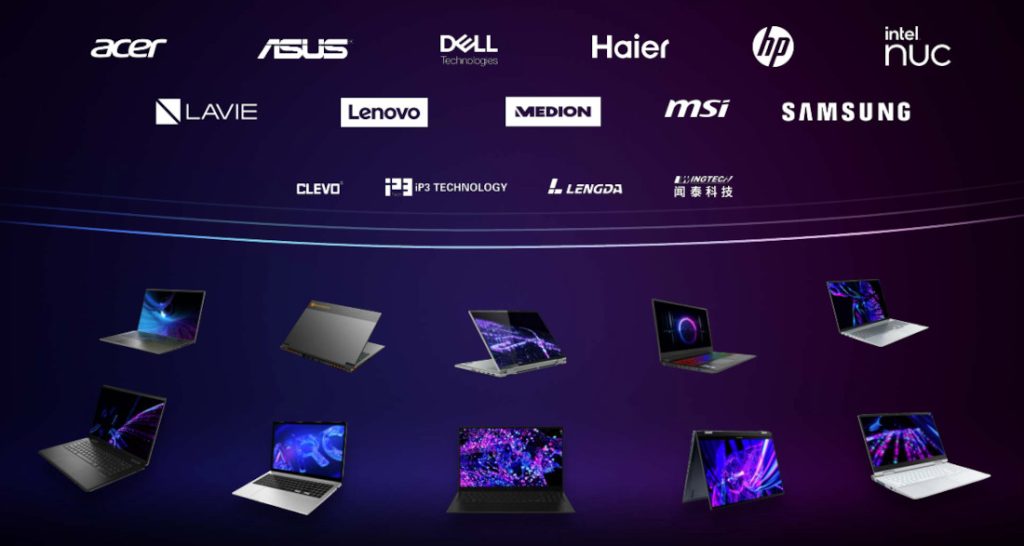 The Intel ARC A370M and A350M GPUs will power laptops priced starting from $899 (Rs. 68,170 approx.). Pre-orders for the first laptops with Intel Arc 3 GPUs are already open, and more advanced models with Intel Arc 5 and Intel Arc 7 graphics will be available starting this summer.