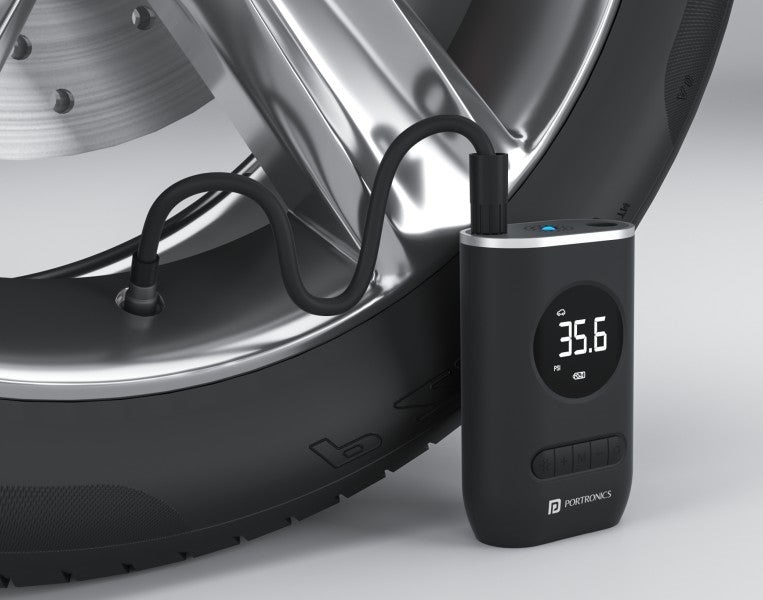 Portronics, a consumer electronics company, has launched Vayu, a portable tyre inflator in a bid to relieve the user from the hassle of going around gas stations.
Portronics Vayu comes with many nozzles of different sizes, shapes, and functions and is a Presta Valve adapter-enabled model. The device comes with an LED display that shows the parameters of the devices on which it is used.
The device is powered by a 4000mAh battery and an output of 50W, which means it can inflate the tires of most vehicles in around 9 minutes.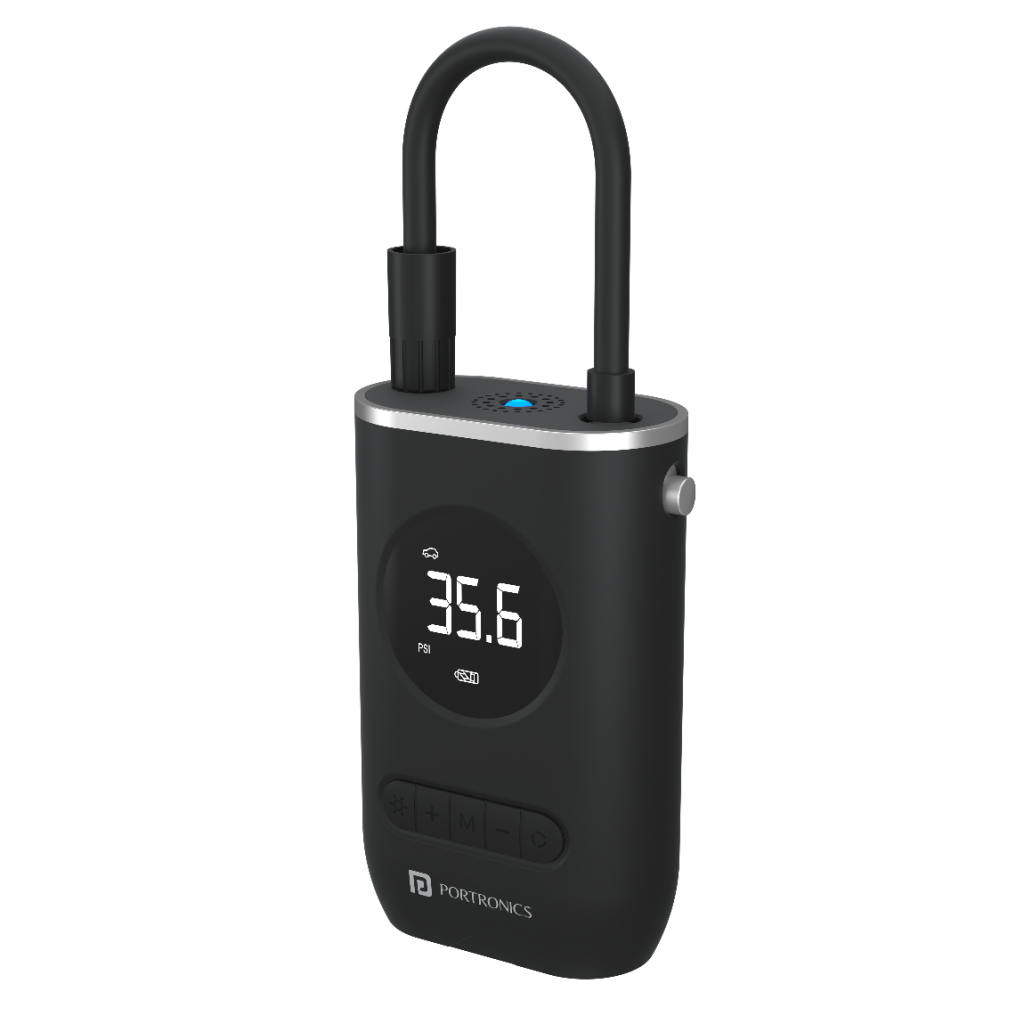 The device features four modes: Car mode, Motorcycle mode, Bicycle mode, and Ball mode.
The tyre inflator also comes with a USB Type-C port for charging. On a single charge, VAYU can inflate up to 150 PSI, depending upon the vehicle and object type, claims the company.
There are options to change the pressure unit function from PSI to any other preferred unit (bar, kPA, kg/cm2). VAYU can auto-detect the pressure and stop as it reaches the limit. However, users can set it manually too, as per their convenience.
The Portronics Vayu Tyre Inflator comes in black with a matte finish at an introductory price of Rs. 2,899. It is now available on the company's official website, Flipkart, and offline stores, backed with a 12-months warranty.