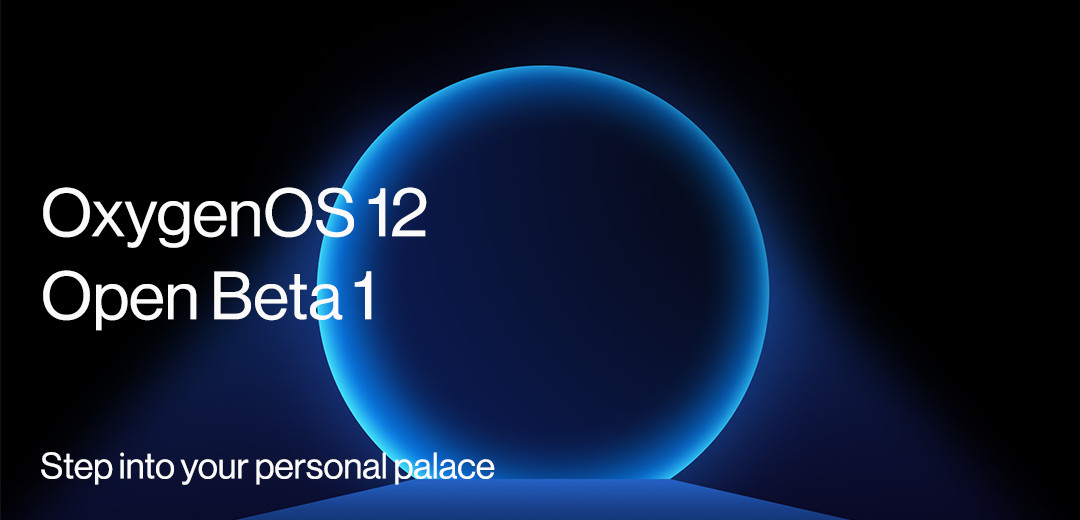 OnePlus has released OxygenOS 12, the company's next-generation OS based on Android 12, soon after Google released Android 12 AOSP build. This brings a new design with simplified visuals and more subtle gradients, Work Life Balance is now available globally, and the WBL 2.0 now supports automatic Work/Life mode switching, based on specific locations, Wi-Fi network, and time.
Update Timeline
The OxygenOS 12 Open beta is available for the OnePlus 9 and 9 Pro. It will be coming to other models (OnePlus 8, OnePlus 9R 5G, OnePlus 8 Pro, OnePlus 8T, OnePlus 7 Pro, OnePlus 7, OnePlus 7T, OnePlus 7T Pro, Nord 2 5G, Nord 1, Nord CE 5G) in future updates.
Download Links
Want to go back to Android 11? OnePlus has provided rollback packages.
Download links for OnePlus 9 and 9 Pro rollback packages
For those users who are on the Developer Preview 2 or Closed Beta version of OxygenOS 12,  download and apply this apk before you download Open Beta 1. With it, you can choose to upgrade or rollback. It will open automatically after being installed, then you just need to click the button in the top right corner, to select the upgrade file as mentioned in step 3 of the instructions above.
New features in Oxygen OS 12

Burdenless Design
Inspired by James Turrell's Light and Space artwork, OnePlus worked hard to introduce a refreshed new UI in OxygenOS 12 that enhances ease of use and instills power through resilient design:
Light and Space – Through the ingenious use of light and space, OxygenOS 12 creates a safe and chill place for users. Visually, the change of light indicates a clearer distance, while hierarchy and interspersed relationships enhance readability and ease of use. In addition, the soft light and shadow minimize the unnecessary distractions in the UI, thus providing a more immersive and comfortable experience.
Zen Mode and the newly-introduced Private Safe brings a new design around light and shadow, providing a sense of secure and mental comforts through visual changes.
Geometric Deconstruction
OnePlus further simplified the visuals in OxygenOS 12 based on geometric deconstruction. Through more straightforward typographies, users can easily get key messages, making OxygenOS 12 more inclusive and relatable for users from different cultures and regions.
Neumorphism
Based on simplicity, we improved details to provide a more premium feel by adding shadows, subtle gradients and customizing each visual according to user scenarios, building a high-end and beautiful interface on OxygenOS 12.
Shelf & OnePlus Scout
The Shelf is getting fully upgraded on OxygenOS 12 with a wider range of
customizations for you to create the experience that best suits your needs. The brand-new Shelf can be customized with feature cards of different sizes and background images, allowing you to group features and personalizing the Shelf layout just like you want it. Inside the Shelf, the step counter card is upgraded into a Health card, which can also be connected to your OnePlus Watch, giving more straight-forward access to health information like Calories or Heart rate.
Better yet, to further simplify operations and boost efficiency, OnePlus integrated OnePlus Scout into the Shelf for global users. This feature has already been a Community-favorite in India, providing a one-stop service for all searches that enables people to find any content on their device, including documents, contacts, music tracks and web entries. OnePlus Scout makes the overall experience burdenless and smoother than ever.
Note
To make work easier and more efficient, the Note app, as one of the most important work tools,
was fully upgraded with a bunch of new editing functionalities. With OxygenOS 12, you can now
edit the content with new formatting tools. Text too limiting? Use the Doodle feature to sketch out
your ideas. The result is a better note-taking experience, with clearer and more straightforward
notes.
Work Life Balance 2.0 (WLB 2.0)
After India launch last year, with OxygenOS 12, Zen mode is expanding to global users with an updated version – WLB 2.0, a first in Android phones. WLB 2.0 offers a number of optionsfor customization to meet your needs, no matter who you are. In the WLB mode settings, notifications and messages of different apps can be categorized into two modes and sorted by priority. In addition, the work and life modes switch intelligently according to office locations, Wifi networks, or a specific timing you set, separating your life and work easily and clearly.
Dark Mode
Based on the feedback from our Community users, Dark Mode now can be adjusted with three levels, giving more options for users to choose the mode that fits their reading preferences.
Games – Toolbox 2.0
On OxygenOS 11.3 for Nord 2, OnePlus offered a Toolbox in Games, supporting FPS floating windows, game filters, frame rate settings, and more. With OxygenOS 12, these features together with upgraded Toolbox 2.0 to all OnePlus global users. It supports Voice Modulator in five popular games (PUBG/CODM/LOLM/FreeFire/Fortnite) enabling you to change your voice during in-game chats, protecting your privacy while adding more fun to the game
Canvas AOD 2.0
The newly-introduced Canvas AOD 2.0 has  optimized the feature based on the original functionality, adding a variety of new brushed and
line colors for better customization. The selection of photos and adjustments on the final effect has become more flexible, as it adapts to different sizes of images and supports image scaling. Meanwhile, users can erase lines which does not fit in properly to provide a much more realistic but personalized overall result
Gallery
Gallery now allows you to switch between different layouts with a two-finger pinch gesture, intelligently recognizing the best-quality pictures, and cropping the thumbnail based on the content, making the gallery layout more pleasing
Data Isolation
The data stored in the Private Safe is isolated from other apps while
remaining personally accessible. Users can keep personal files such as photos, videos, audio, and documents in the Private Safe securely all through one access.