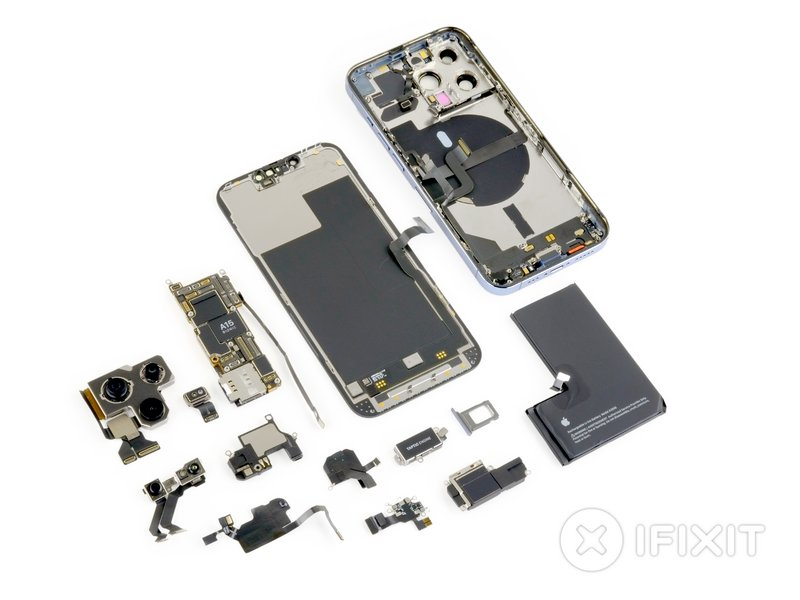 With every iPhone launch, iFixit, a company well known for their repair guides and tools, releases their teardown video showing the components inside. The latest iPhone 13 Pro models' teardown shows a number of upgrades to the internals including an L-shaped battery, merged FaceID components, touch-integrated OLED panels and more.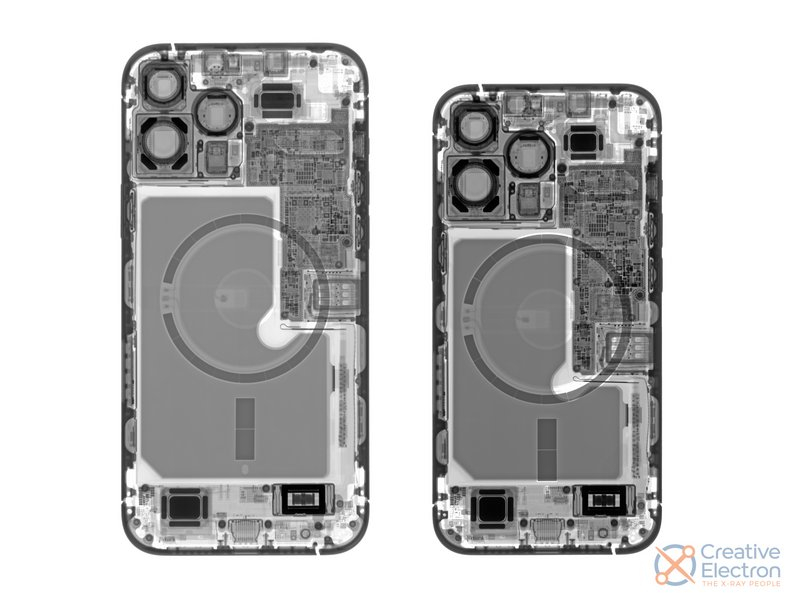 Before beginning the teardown, iFixit took an X-Ray image of the devices, which revealed the L-shaped battery, the new stabilizing magnets for the various camera sensors and of course, the MagSafe ring.
When taking apart the device, iFixit noted that the upper sensor cables were 'scary thin', which could make repairs more difficult. There are lesser cables overall for the display, which suggests that Apple is using touch-integrated OLED panels for the iPhone 13 Pro, and the display-mounted speaker earpiece no longer exists. Instead, Apple has moved the earpiece speaker to between the front-facing camera and the Face ID module.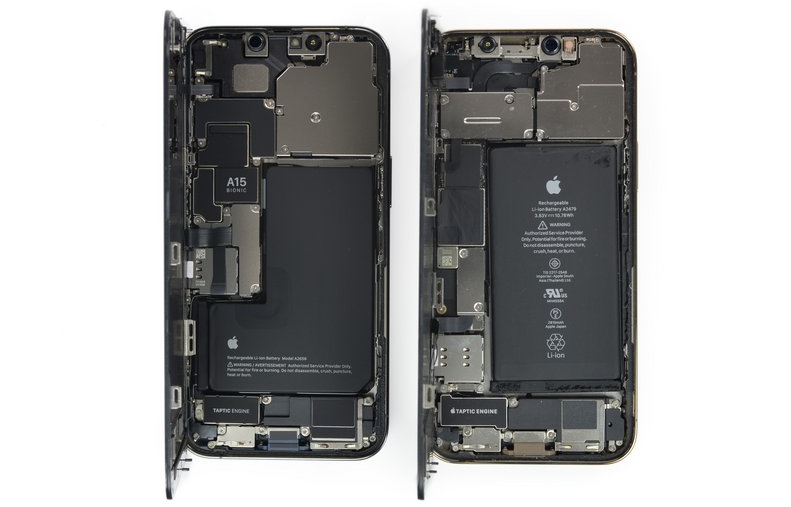 Speaking of which, Apple reduced the size of the notch of the iPhone 13 series, and it appears that this was made possible by merging the flood illuminator and dot projector of the FaceID system into one component, and by moving the earpiece cutout up to the edge.
The battery is an L-shaped cell this time around, with a capacity of 11.97Wh battery, which calculates to approximately 3,095mAh. This is larger than the 2,815mAh cell found in the ‌iPhone 12‌ Pro. For RAM, Apple is using 6GB SK Hynix LPDDR4X RAM module and for 5G, it uses a Qualcomm SDX60M 5G modem which is Snapdragon X60 5nm modem, as rumoured.
In terms of repair score, iFixit awarded the iPhone 13 Pro a 5 out of 10, owing to the presence of double glass design and software component pairing, for example the display cannot be replaced without having FaceID disabled. This unfortunately limits users to only Apple authorized service centers for repairs.
To check out the complete details of the iFixit teardown, click here.