Counterpoint has released reports for the worldwide PC shipments for Q1 2021. Due to the COVID-19 pandemic and increase in demand for electronic products, there is a chip shortage that is going on worldwide. The impact of the chip shortage is huge and new reports suggest that the impact will continue this year as well.
According to the reports, the worldwide PC market grew to 75.6 million which is 45% YoY in Q1 2021 and this is largely due to demand from various categories. In comparison, the numbers were down 14% sequentially from Q4 2020 due to seasonality.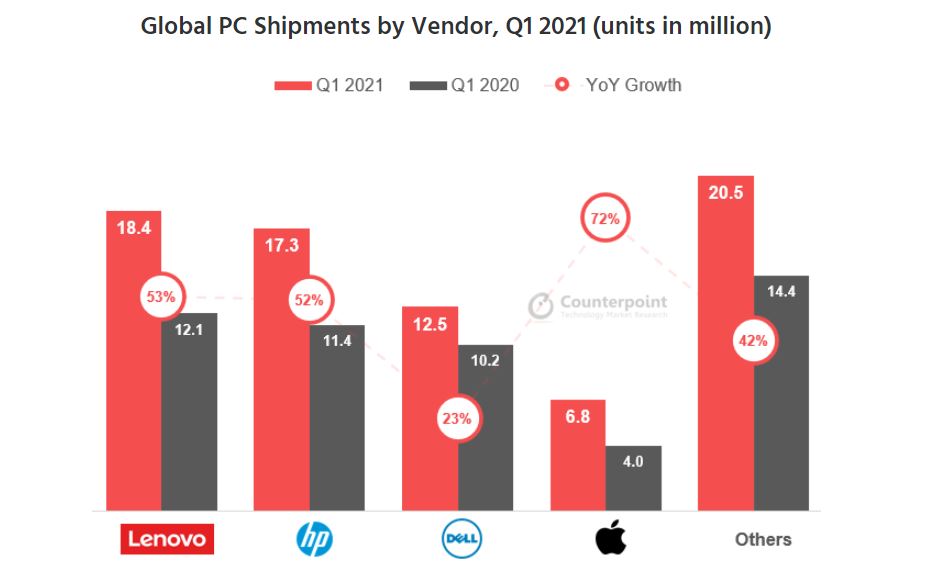 Lenovo captured the first spot with a 24% market share, followed by HP with 22.9%, followed by Dell with 16.5%, followed by Apple with 9% market share, and the rest is by other OEMs. The growth was driven by surging demand from the work-from-home and study-from-home segments and by gaming laptops.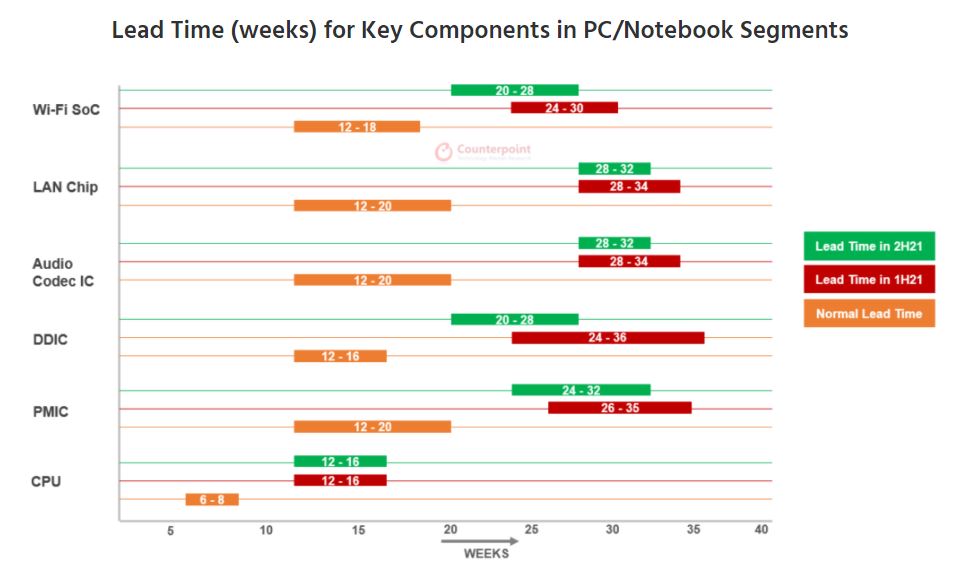 Further, companies are still facing a shortage of components like CPUs, display driver IC, and power management IC. Similarly, there has been low inventory on WiFi SoC as well. This situation is said to continue this year as well and is expected to normalize in late H1 2022.