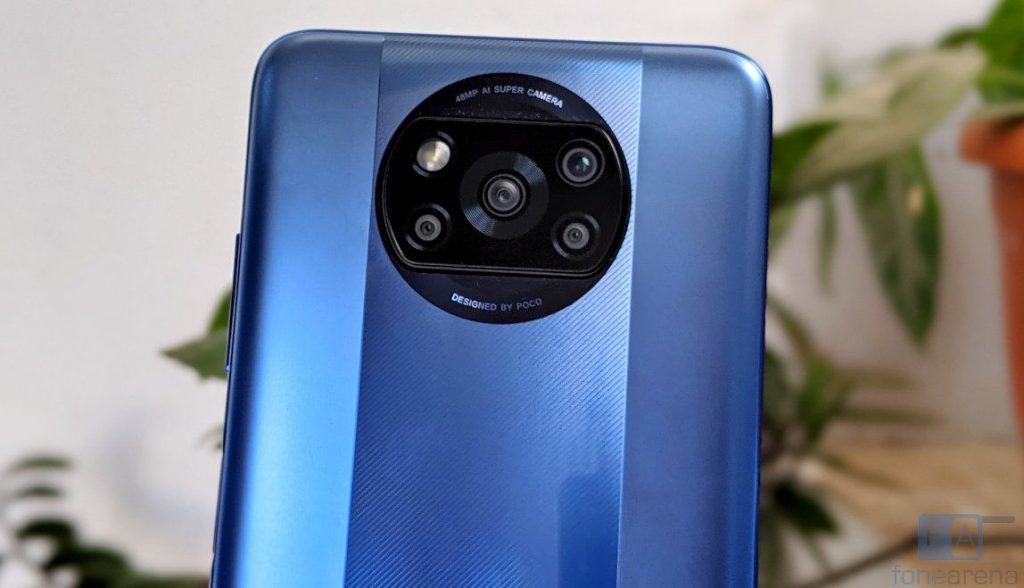 Lately, camera prowess has become a defining factor for purchasing a smartphone. And megapixels are one of the most sought-after factors people look into when buying a smartphone for photography.
These days, almost all smartphones, regardless of how much they cost, comes equipped with 48MP, 64MP, and even 108MP cameras. These numbers are a far cry to the 12MP or 16MP sensors in most high-end flagship phones.
Do megapixels matter?
But the question is, do megapixels matter? No, not really! Let's get into the basics!
The picture you see on your screen is composed of pixels (tiny dots for simple understanding). These pixels combine to form an image. In general, 1 million pixels equals a megapixel. Every smartphone camera in today's market has several times of that.
By this logic, the more the pixels, the bigger the image. The bigger the image, the more you can see. A 108MP camera would take a much bigger picture than a 48MP camera. Yes, you are right. Megapixel is a measure of size, not of quality.
So, if you prefer printing out your photos to stick on a wall, of course, the number of megapixels count. But, what about the quality? The number of megapixels alone is no guarantee of heightened camera performance.
The formula for a quality image comes down to the entire module. A quality image needs more than just pixel counting like sensor, aperture size, lens quality, image processing algorithm, and so on.
How POCO X3 Pro turns the megapixel race on its head

As smartphone manufacturers continue their battle for pixel-pushing dominance, POCO's new X3 Pro aims to concentrate on other ways to better images as it offers a ton of new tricks to improve its photographic chops.
For example, the POCO X3 Pro is powered by the Octa-Core Snapdragon 860 7nm Mobile Platform and houses a quad-camera setup – 48MP + 8MP + 2MP + 2MP.
The POCO X3 Pro has a Spectra 380 ISP on board, which incorporates a dual 14-bit Computer Vision Engine (CV-ISP) providing support for up to 192 MP capture plus concurrent 22 MP 30 Hz capture on dual cameras.
Instead of increasing the number of pixels in the phone, POCO has refined the X3 Pro's optics as a whole package to allow for greater light transmission, thereby improving the image quality regardless of the situation.
Under the Rs. 20,000 category, Poco X3 Pro's contribution towards mobile photography cannot be ignored as the company stands out by promising quality pictures despite not having huge megapixel sensors.
One can safely say that POCO believes higher megapixels are overrated, and hence even its X3 Pro has an ideal 48MP.
Why?
The reason behind it is simple! The sensor size on the smartphones, in general, is small, actually less than half the size of a DSLR camera.
When a large number of megapixels are squeezed into the tiny sensor, the size of each pixel gets even smaller. As a result, it affects the ability to collect the light properly, which can result in images mired by discoloration and noise.
Notably, it can have an adverse effect on low-light shooting conditions because smaller pixels mean fewer lights hits the sensor. To bypass these problems, companies are turning to both software and hardware to transform details into better photos and videos
The POCO X3 Pro uses a 1/2″ Sony IMX582 sensor with 0.8μm pixel size. It is the same sensor used in the POCO F3 and several popular mid-range and even some high-end smartphones.
Thanks to 1.6μm large pixel (4-in-1), the final 12MP output after pixel binning offers a crisp image.
Besides megapixels, it takes skill and expertise on the OEM's part to craft software that makes the best use of them. And that's what POCO has done with its X3 Pro.
Is it irrelevant?
Does that mean megapixels are totally irrelevant? Not at all! The higher resolution comes into play when zooming capabilities enter the scene.
With higher resolution, you get more details when you zoom in so that you can crop out without losing too much quality. Secondly, you can print it out in a larger size, even billboard-sized images. But, a lot of phones use a telephoto camera for zoom capabilities, and not all the users print the images they shoot.
To conclude, more megapixels isn't certainly a bad thing, but it's not the metric with which we should measure the phone's photography performance.
More than the megapixels, the image sensors, lens, and processing software are doing the real work. POCO X3 Pro is a perfect example on how it has to be done!