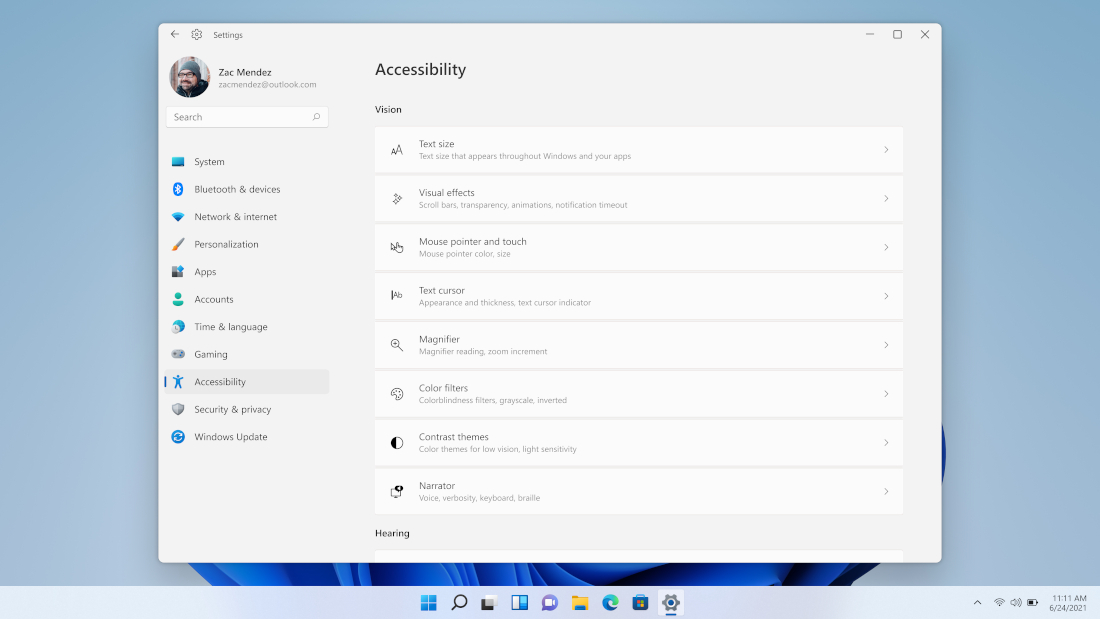 With Windows 11, Microsoft has rebranded their "Easy of Access" tools and consolidated them into a new "Accessibility" menu. Microsoft also unveiled a number of updates that will improve the functionality of various accessibility features across Windows 11 and across applications that use them.
In a blog post, Microsoft talks about the work they put into improving the accessibility features in Windows 11, such as the ability for Microsoft and partner assistive technologies to work with applications like Outlook hosted in the cloud, in Azure Virtual Desktop (AVD).
People who are blind will soon be able to use Windows with supported screen readers within Windows Subsystem for Linux (WSL) on devices, and assistive technology experiences like colour filters will "just work".
Assistive technology in Windows 11 will be more responsive by design, with new APIs that will improve communication between assistive technologies like Narrator and applications like Outlook. For application developers, Windows 11 will support UI Automation custom extensions, including custom properties, patterns and annotations that can be consumed by assistive technologies.
Improving accessibility features in software has become a major focus for technology companies around the world, and it is great to see Microsoft working on and developing them for Windows 11.