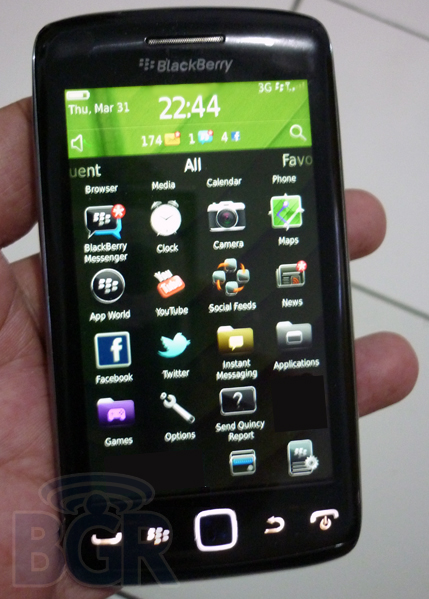 The phone in the picture above is the latest full touchscreen device from Blackberry that has just been leaked. It is known as the Touch Monaco/Monza.
The smartphone will be known by both names. The different names indicate the region and operator. It will be launched as the Monaco on the Verizon Wireless network in USA while the Monza is the global GSM version.
The phone does away with the SurePress technology featured in the Storm devices that wasn't very user friendly. The device might not even belong to the Storm family of Blackberry phones.
The phone will run on Blackberry 6.1 OS and will need a Blackberry ID rather than a Blackberry PIN to login to the system. The advantage is that it makes backing up data and restoring it much easier.
The phone should be announced in a few months. Nothing more is known about the dewvice. We will keep you informed as new information appears.