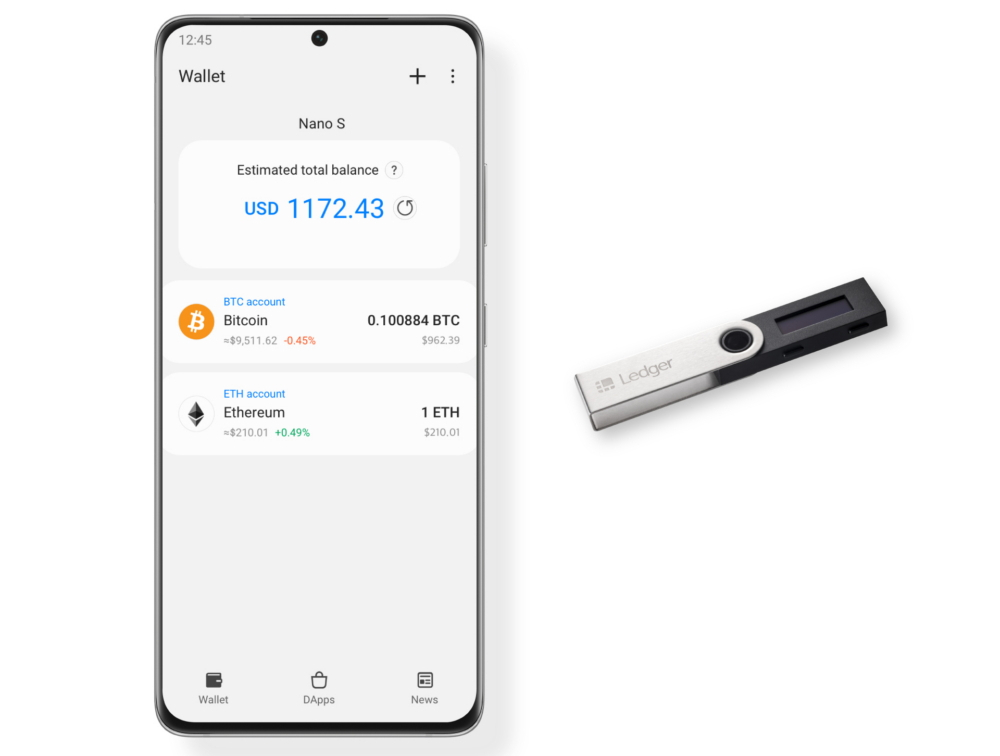 Samsung has introduced a new update to the Samsung Blockchain Wallet that enables importing and managing virtual assets from third-party wallets in Samsung Galaxy smartphones. The update makes it easier for Galaxy users to manage their crypto assets from one location, which are protected by the Samsung Blockchain Keystore.
With the Samsung Blockchain Wallet, users could already manage various cryptocurrencies such as Bitcoin, Ethereum, ERC tokens, Tron (TRX), and TRC tokens. The update now allows users to connect to select cold hardware wallets including the Ledger Nano S and Ledger Nano X. There is also support for various decentralized apps (DApp) that use blockchain technology to authenticate the exchange of digital assets.
Private keys for cryptocurrency and DApps are stored using Samsung's Blockchain Keystore, which is a secure area separate from the main operating system. This area is further protected by a secure processor and can only be accessed using the owner's PIN or fingerprint.