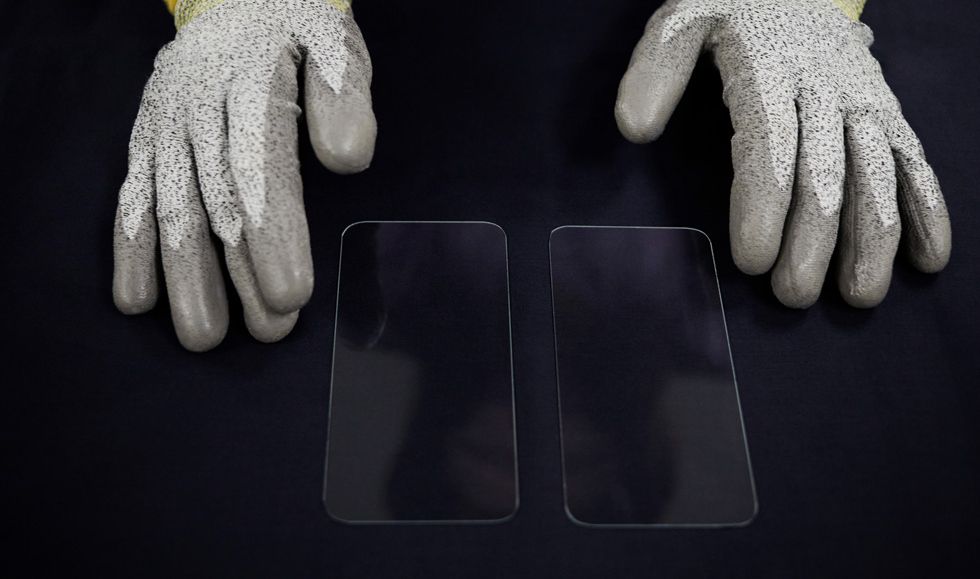 Apple has announced that an amount of $45 million will be awarded from its Advanced Manufacturing Fund to Corning Incorporated, to advance the company's R&D efforts and expand their manufacturing capacities in the U.S.A.
Apple has been working with Corning for many years now, collaborating to produce glass surfaces for many products in Apple's lineup. The latest product they developed together is the new Ceramic Shield that protects the front display of the iPhone 12 lineup.
The $5 billion Advanced Manufacturing Fund was established in 2017 by Apple as their way to invest in companies across various sectors such as silicon engineering, 5G, and manufacturing. In the past 4 years alone, Apple has invested $450 million in Corning alone to support their US operations in Kentucky and other facilities.
Commenting on the investment, Jeff Williams, Apple's chief operating officer said:
Apple and Corning have a long history of working together to accomplish the impossible. From the very first iPhone glass, to the revolutionary Ceramic Shield on the iPhone 12 lineup, our collaboration has changed the landscape of smartphone cover design and durability. Ceramic Shield is a prime example of the technologies that are possible when deep innovation meets the power of American manufacturing. We're so proud to work alongside Corning, whose 170-year-old legacy is a testament to the ingenuity of the US workforce.