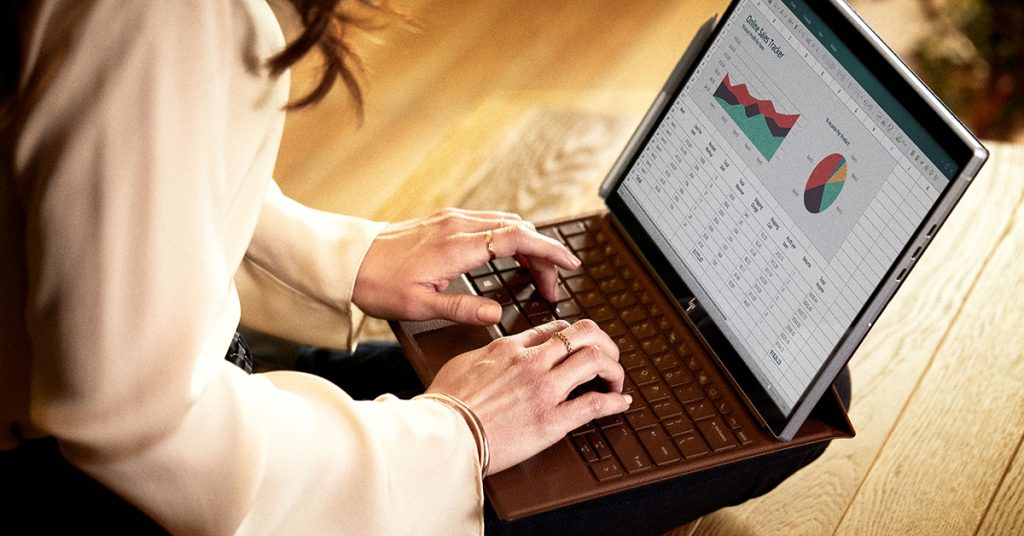 The worldwide PC market, which includes both Chromebooks and tablets, posted a strong growth of 53.1% YoY, with total shipments coming to 122.1 million units. Chromebooks in particular did extremely well, with a growth of 274.6% YoY, while the tablet market alone recorded a growth of 51.8% YoY.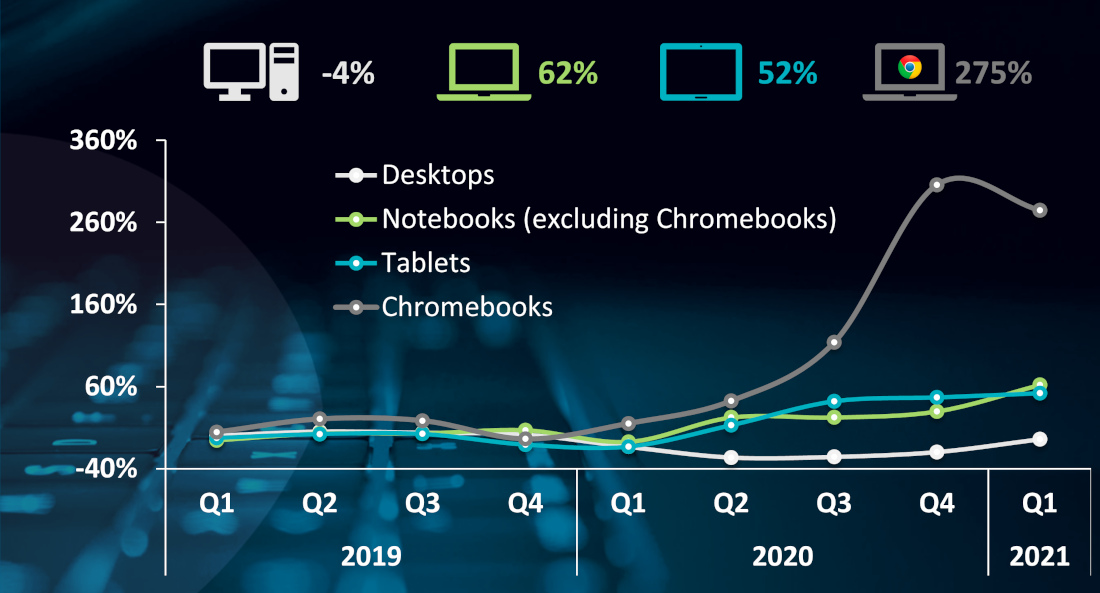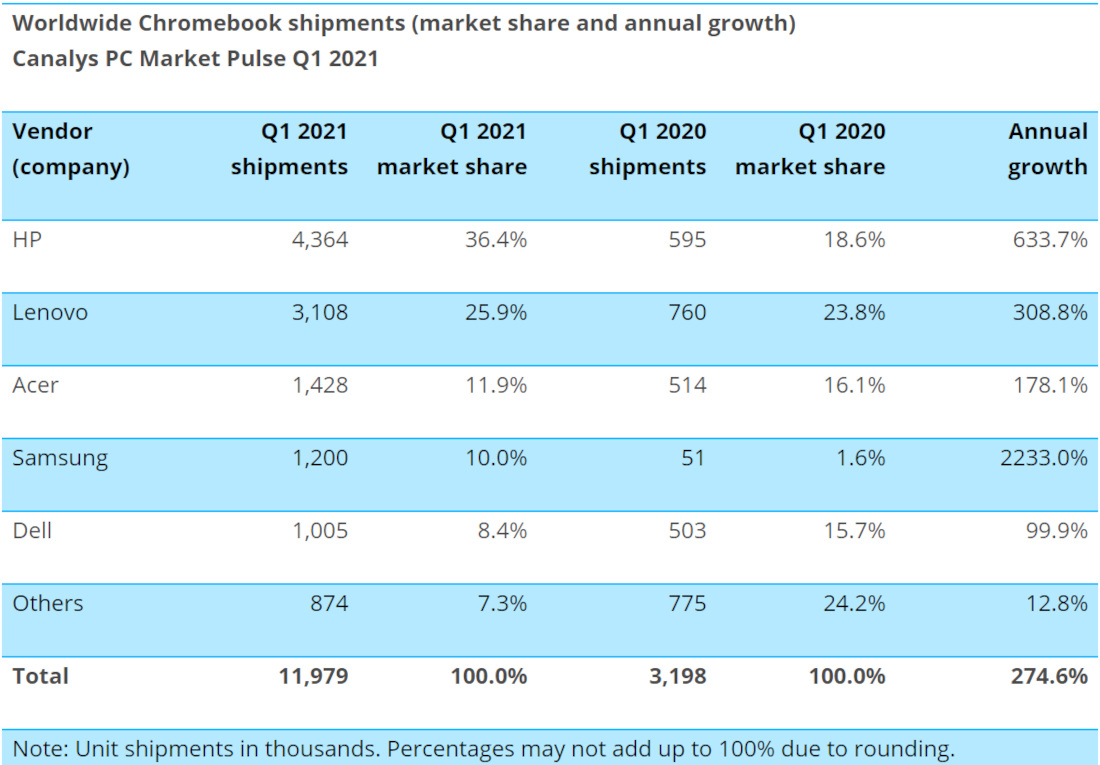 In the Chromebook market, HP came in the lead, with an impressive growth of 633.7% and shipping over 4.3 million units. There were followed by Lenovo who grew 308.8% YoY, Acer with 178.1% YoY growth, Samsung with 2233% YoY growth and Dell with a growth of 99.9% YoY.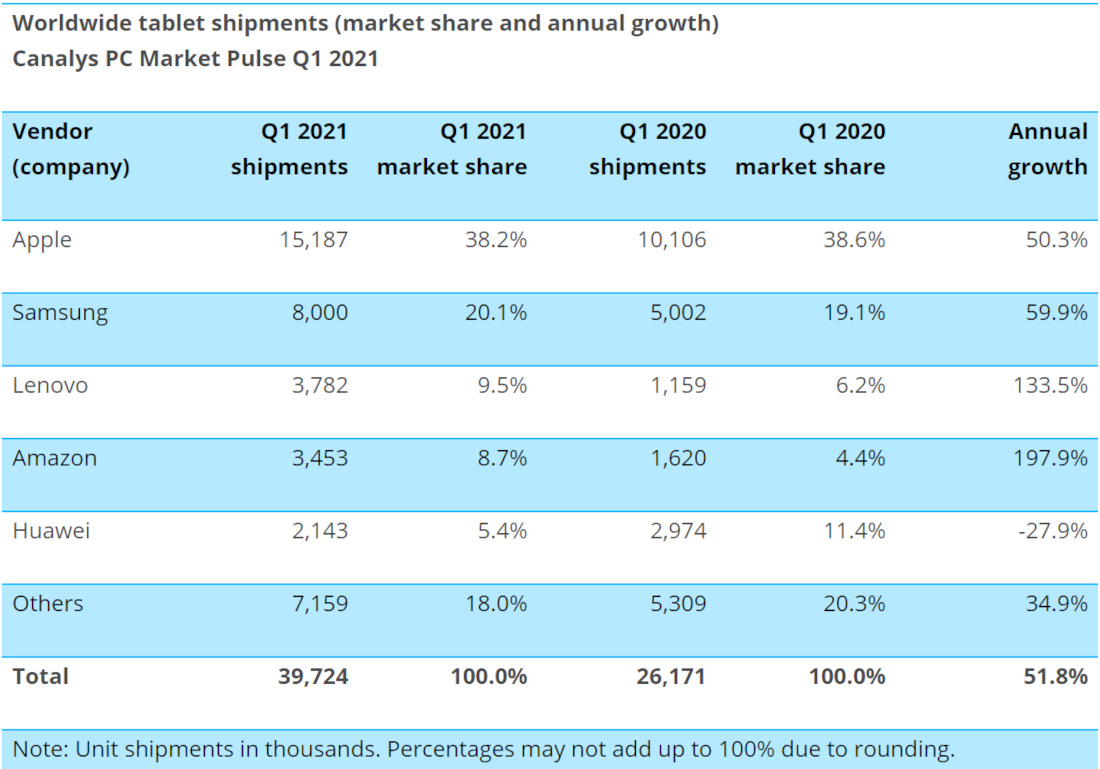 In the tablet market space, Apple continues to take the lead with a market share of 38.2% after shipping a little over 15 million units. They were followed by Samsung, Lenovo, Amazon and Huawei.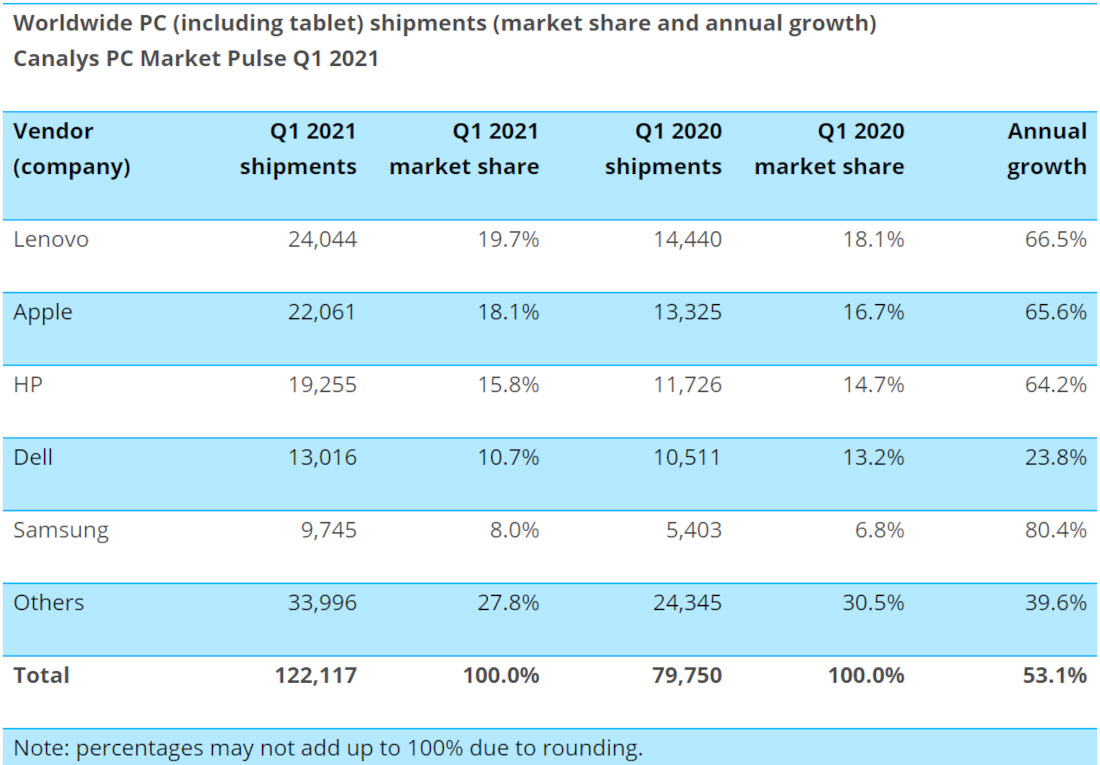 When it comes to desktops, notebooks and tablets, the market was led by Lenovo who shipped 24 million units. Apple came in second place with a market share of 18.1% and an annual growth of 65.6% YoY. They were followed by HP, Dell and Samsung.
Commenting on the success of Chromebook, Brian Lynch, Canalys Research Analyst said:
While the education sector still accounts for the majority of shipments, their popularity with consumers and traditional commercial customers has reached new heights over the course of the last year. HP and Lenovo dominate the Chromebook market, but the boom has been a case of a rising tide lifting all boats, allowing vendors such as Acer and Samsung to carve out substantial shares within the PC market by catering specifically to Chromebook demand. Google is now in a strong position to work with its OEM partners and the channel to cement a rosy future for Chromebooks.