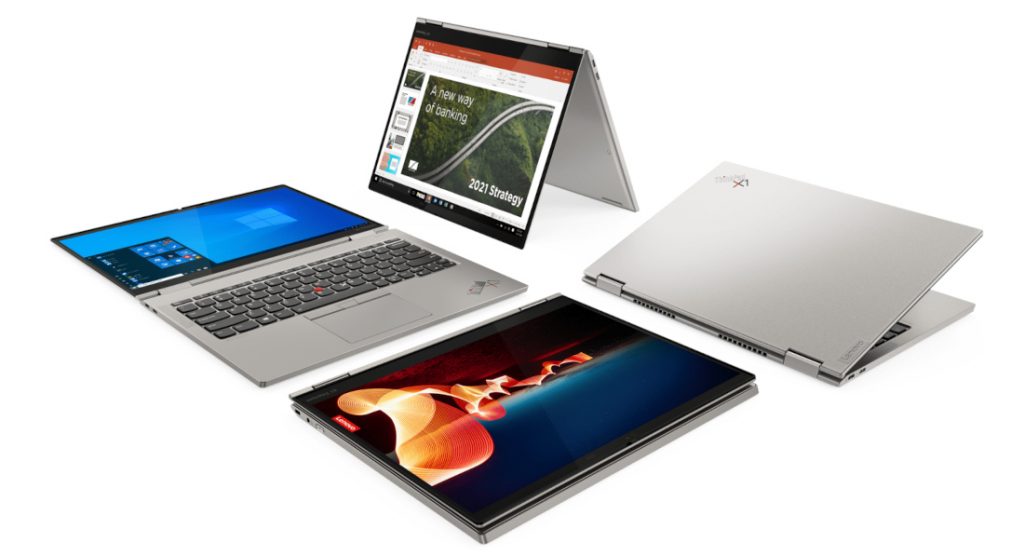 During the first quarter of 2021, the worldwide traditional PC market continued to grow at 55.2% when compared to the same quarter last year, shipping nearly 84 million units. There continued to be high demand across all market segments along with heavily constrained supply, and the top 5 manufacturers were Lenovo, HP, Dell, Apple, and Acer.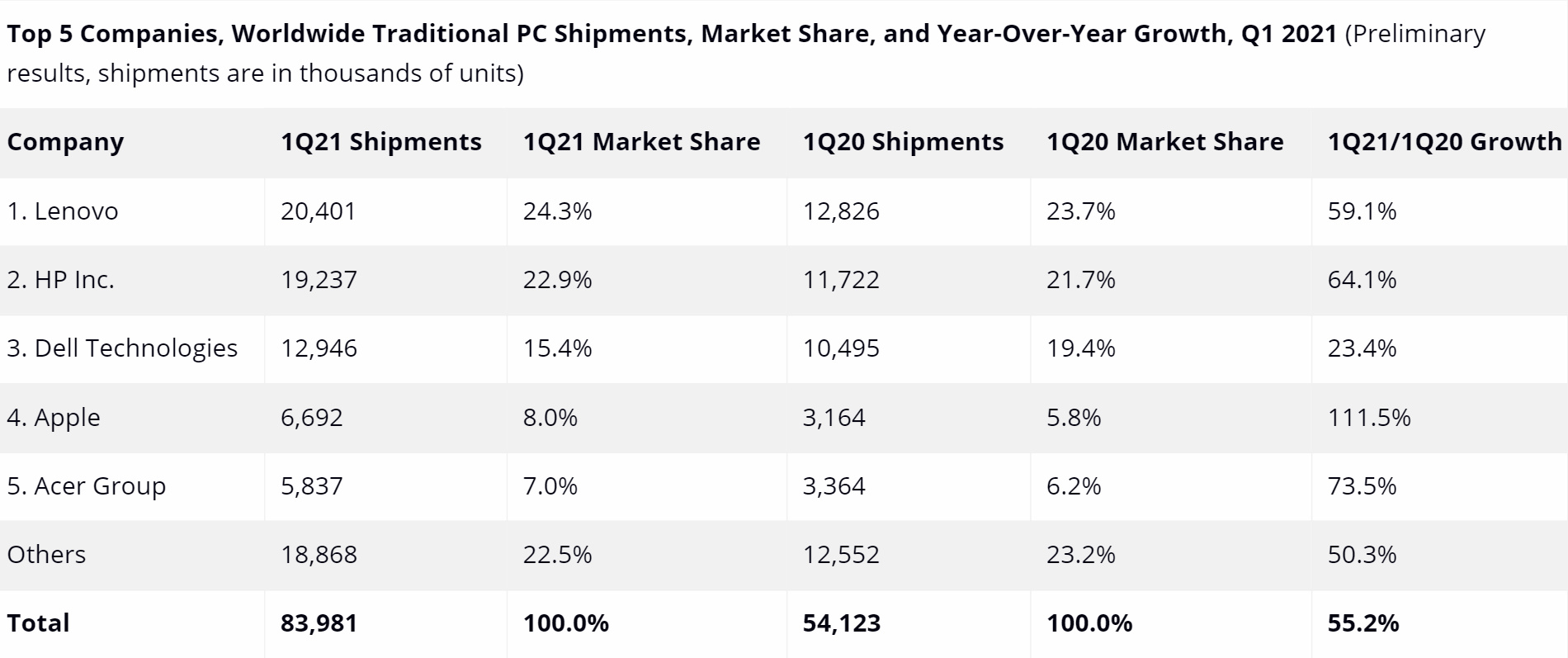 Lenovo led the market during the quarter, with a market share of 24.3% and shipping a total of 20.4 million units. At second place was HP, growing 64.1% YoY with a market share of 22.9%. Next, Dell shipped 12.94 million units in the quarter, and recorded a modest growth of 23.4%.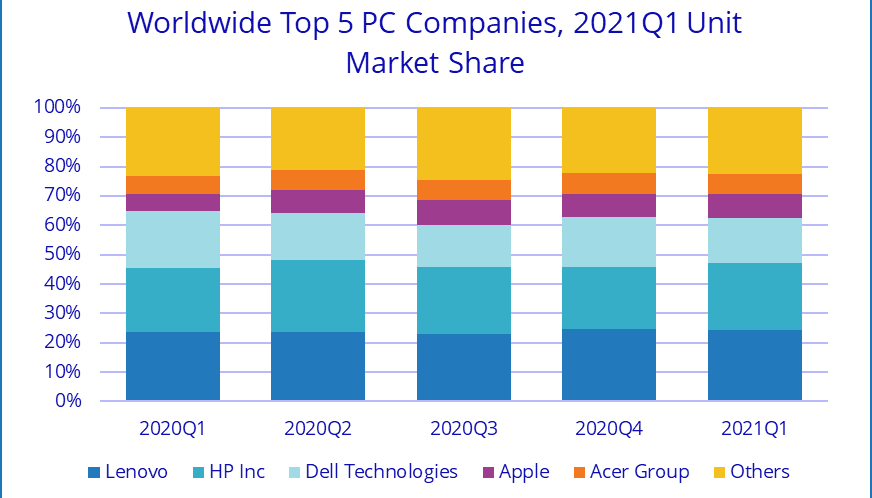 In fourth place, Apple recorded an impressive growth of 111.5%, thanks to the success of the M1-powered Macbooks, and in 5th place is Acer, shipping a total of 5.837 million units.
Commenting on the report, Jitesh Ubrani research manager for IDC's Mobile Device Trackers said:
Unfulfilled demand from the past year has carried forward into the first quarter and additional demand brought on by the pandemic has also continued to drive volume. However, the market continues to struggle with setbacks including component shortages and logistics issues, each of which has contributed to an increase in average selling prices.