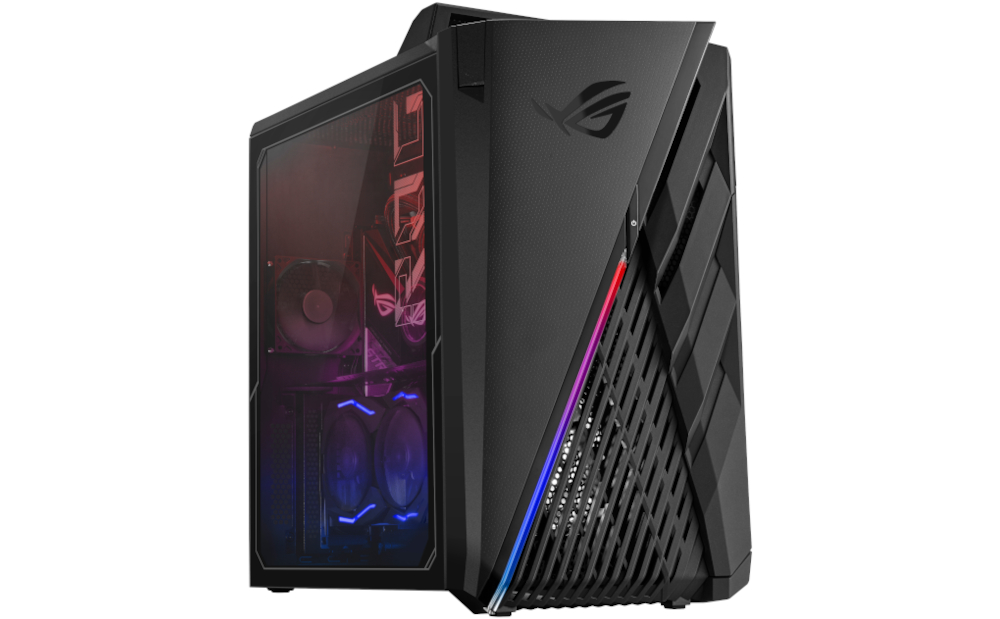 ASUS has launched two new gaming focused ROG Strix desktops for Indian consumers, called the Strix GA35 and Strix GT35. The desktops feature flagship processors from AMD and Intel, along with an NVIDIA GeForce RTX 3080 graphics card.
The ROG Strix GA35 desktop can be configured with either an AMD Ryzen 9-3900X processor & AMD Ryzen 9-3950X processor that is cooled by a 240mm liquid cooler. It features up to 32GB of DDR4-3200 MHz memory and for storage, it comes with a 1TB M.2 NVMe PCIe 4.0 SSD and a 2TB 7200RPM 3.5″ HDD. The desktop is designed for workloads such as content creation, streaming, video editing, 3D rendering, etc.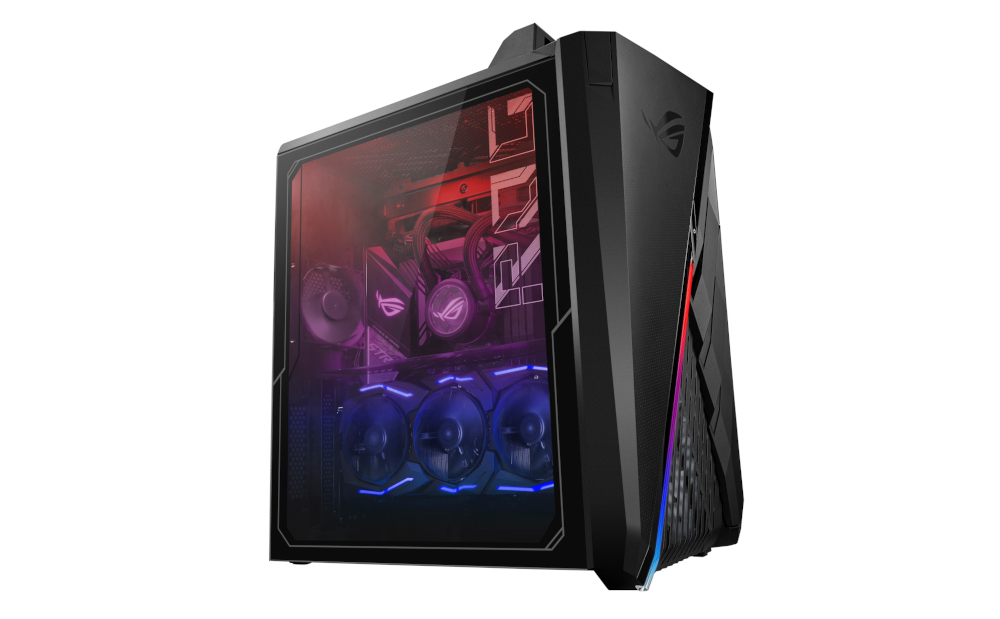 The Strix GT35 offers an Intel Core i7-10700KF processor and the NVIDIA GeForce RTX 3080 GPU. The CPU is cooled with a 120mm liquid cooler, it has 32GB DDR4-2933MHz RAM, and for storage it has a 1TB M.2 NVMe PCIe 3.0 SSD and a 2TB 7200RPM 3.5″ HDD.
The ROG Strix GA35 and ROG Strix GT35 are available for purchase on Amazon, Flipkart and ASUS channel stores across India starting at Rs. 2,54,990 and Rs. 2,34,990 respectively.
Commenting on the launch, Arnold Su, Business Head, Consumer and Gaming PC, System Business Group, ASUS India, said:
At ASUS ROG, we understand the importance of personal preferences in professional esports and are focused towards providing the best performance while considering individual choices and comfort with personalized designs and aesthetics. These new ROG Strix gaming desktops are curated with customization features offering the best in class experiences not only for avid gamers but also for the everyday users for smooth multitasking needs and requirements.