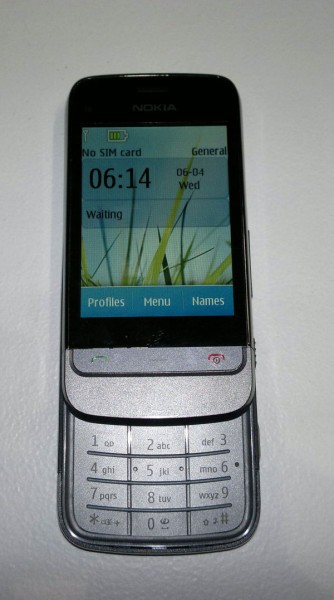 The above picture shows a Touch & Type slider phone from Nokia.
The design of the phone is very similar to the other CSeries phones. It looks like a combination of C3-01 and C5-03 phones. Considering the fact that Touch & type phones have numbering either C3-x or X3-x, we think it will have a similar numbering.
Most probably under the CSeries and maybe another version of the phone will be released under the XSeries.
No specifications are known yet but we will inform you as soon as we receive any new info.
via Test-Mobile