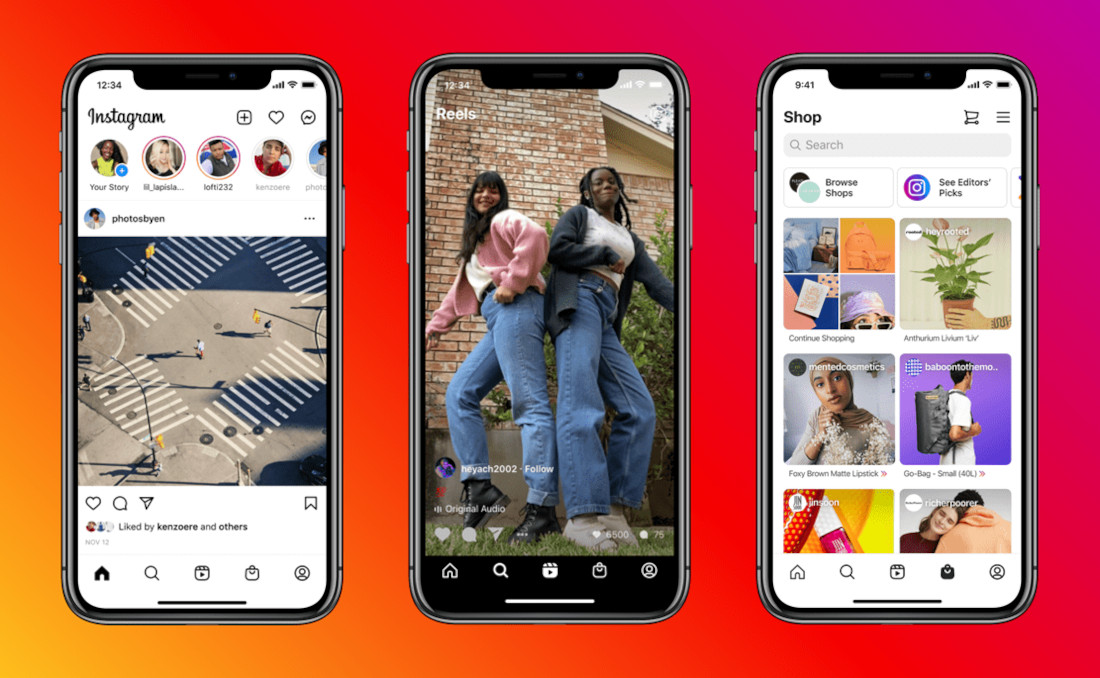 Instagram has announced a new update to their app that brings a change to the Home screen, adding two new tabs – Reels and Shop. These changes come after Instagram decided to focus of them more when they noticed a surge in content made in Reels and increased traffic in Instagram Shop over the period of the pandemic.
It has been quite a while since Instagram made changes to the Home screen, being wary of changing too fast, but enough to remain relevant. With this update, the Reels and Shop tabs join the bottom navigation bar, replacing the buttons for a New post and Post like history. These two buttons have now been moved to the top right next to messenger button.
Previously, Reels could be found either in the Explore tab or in the individual account page. And Instagram Shop was available directly from a checkout arrows on a product that was showcased in a post. Now these two have been brought out to the front Home screen of the app. In the Shop tab specifically, Instagram will show personalized recommendations, editors' picks curated by their @shop channel.
The new update will be rolling out to all users starting today.