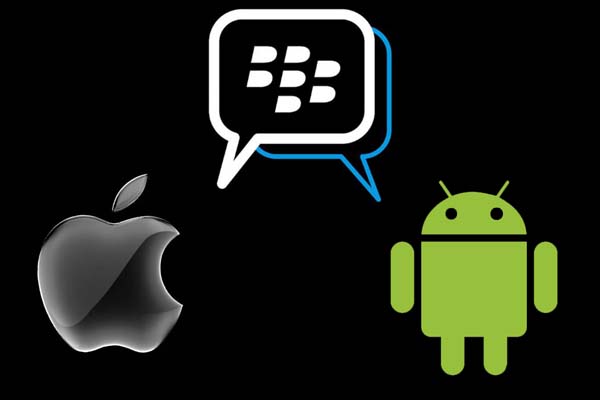 So here is the news for all those who dont use a BlackBerry, but always wanted to have a similar version of a BlackBerry Messenger service on their phones. Research In Motion(RIM) is  finally planning to bring their exclusive BlackBerry Messenger app service to Android and iOS . The company may offer the software free  to download or may charge users a one-time fee to access their BBM services on third-party platforms.
As far as the Android and iOS users are concerned, we are expecting that RIM will offer lighter version of the BBM app, which the BlackBerry owners have been relishing since a long time from now. By doing this it enables the Android and iOS users to communicate with anyone who has a smartphone with BBM installed, but they might not be able to share photos, locations, or videos.
RIM has not yet finalized about the launch date or pricing of the BBM as of now, but we are expecting that it will come some time later this year. The source says that Android users will be the first to experience the BBM, which will be followed with the iOS version too.
So lets hope that the BBM app arrives as soon as possible, enabling users to get the taste of BlackBerry without actually using one.