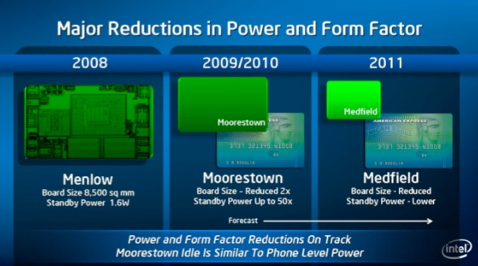 Sources say that mobile phones powered by Intel's new Medfield processors are likely to hit the market as early as Q3 of 2011.
Intel has reportedly increased the testing of their processors to end ARM's processor reign in the mobile phone segment.
Intel claim that their processor will beat ARM in terms of power efficiency. AAVA Mobile has been showing prototypes of phones with the new 32nm processors.
Intel also hopes to make use of the acquisition of Infineon to improve their mobile phones and tablets.
via SlashGear