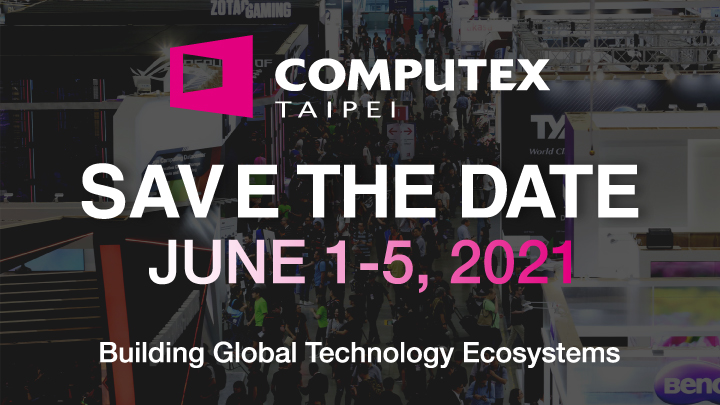 Due to the COVID-19 outbreak, several events and trade shows have got cancelled and moved online. On similar lines, COMPUTEX, one of the largest computer and technology trade shows in the world which was set to begin at the end of September this year has been rescheduled to next year.
COMPUTEX will take place from June 1-5, 2021 and this decision comes from the Taiwan External Trade Development Council (TAITRA) and Taipei Computer Association (TCA). A series of online services were launched to keep the tech industry connected with COMPUTEX by the Taiwan External Trade Development Council.
The online services include #COMPUTEXOnlineTalks, COMPUTEX Online Sourcing Meetings, #InnoVEXOnlineDemo, and COMPUTEX Online 2D Exhibition. On June 29th, 2020, startups will showcase their new products and technologies and the Online 2D Exhibition is set to launch on September 28th, 2020 that will display and promote exhibitors' products and services.
COMPUTEX in a statement said:
During this difficult time, the organizers' heart and sympathy are with those who are affected around the world. In the meantime, stay strong and fight on. After rolling with the punches, the organizers look forward to see you in COMPUTEX 2021 and drive the resilience in the global ICT ecosystem together.