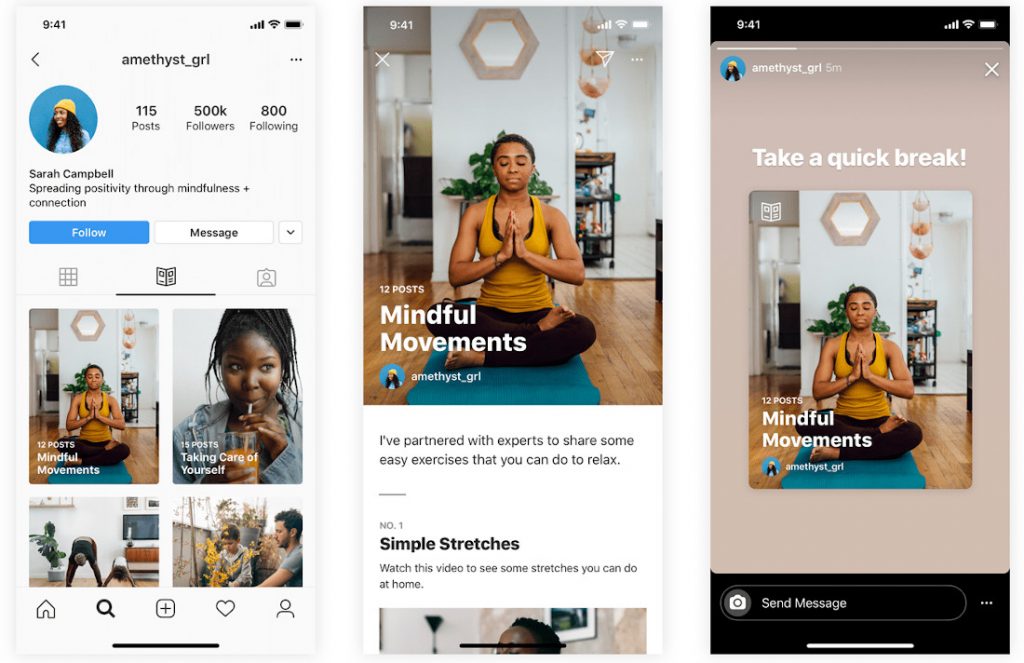 Instagram has introduced a new feature for its apps that will help users discover inspirational content, recommendations and tips from creators public figures, organizations and publishers. It will include posts and videos curated by the creator along with helpful tips and advice.
With most of the world's population under lockdown due to the COVID-19 pandemic, social media usage has sky-rocketed. Many turn to the internet to find positive sources of inspiration and advice on well-being, however it can sometimes be difficult to find. Instagram aims to solve this by introducing an easy way for users to find curated information.
Guides will be available on many accounts of creators and organisation like @afspnational, @heads_together, @vitaalere, @klicksafe, @headspace_aus, @deepikapadukone, @sudahdong and @eenfance. Visiting their profile, there will be a new middle icon to view their Guides. From here, users can tap on the image or video to view the original Instagram post.
Instagram has added the ability to share Guides in a Story or by direct messaging if the user wishes to share the positivity. They will also add the ability to access Guides via the Explore page in the app.
Instagram is available for download on the Play Store for Android and the App Store for iOS.