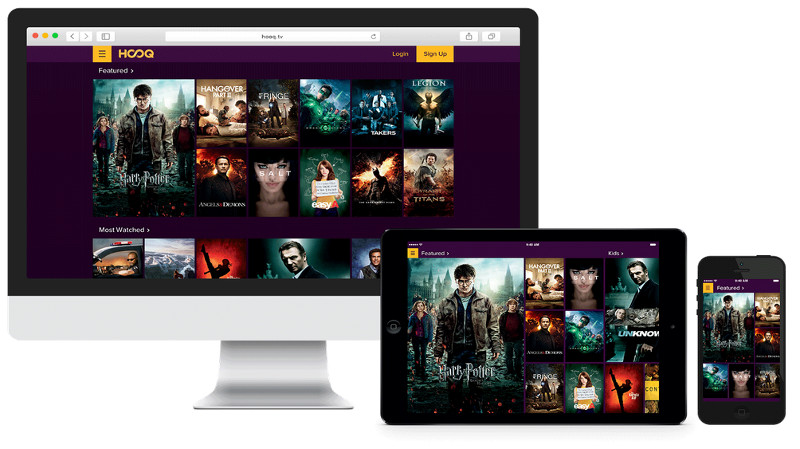 HOOQ video streaming launched in India back in 2015 and partnered with other streaming platforms and services. After almost 5 years now, the company has shut down its service globally and has end partnerships with other services as well.
HOOQ which is a joint venture between Singtel, Sony Pictures Television and Warner Bros has taken down all the movies, television content etc from its website and the landing page now reads "HOOQ is no longer available as of April 30, 2020". The company filed for liquidation recently and now it has ended partnerships with Disney+ Hotstar, Grab and VideoMax services.
Although HOOQ raised US$ 127.2 million, the company's losses in FY 2019 increased to US$ 220 million and it could not receive any funds as well, according to reports.
As on April 30th, 2020, the company has stopped subscription renewals, billing charges, and users' active/current subscription, and vouchers. It is also not issuing refunds as it is in a liquidation process.
In case you missed, the company had partnered with telecom operators in India like Airtel, Vodafone, internet service provider ACT Fibernet, and more.
HOOQ's statement on its website:
For the past 5 years, we gave you unbelievable thrills, heartrending drama, roaring laughs, awesome action, and more. Our goal was to bring you the best entertainment from here to Hollywood. Our hearts are full of gratitude for all of you who shared the journey with us.

We're taking this time to give our thanks, and we appreciate the support for all the times you made us a part of your lives. Five countries, countless hours of entertainment, over 80 million subscribers – and a priceless experience for all of us here at HOOQ.

From the bottom of our hearts, thank you, everyone. It's been amazing getting to serve all of you.