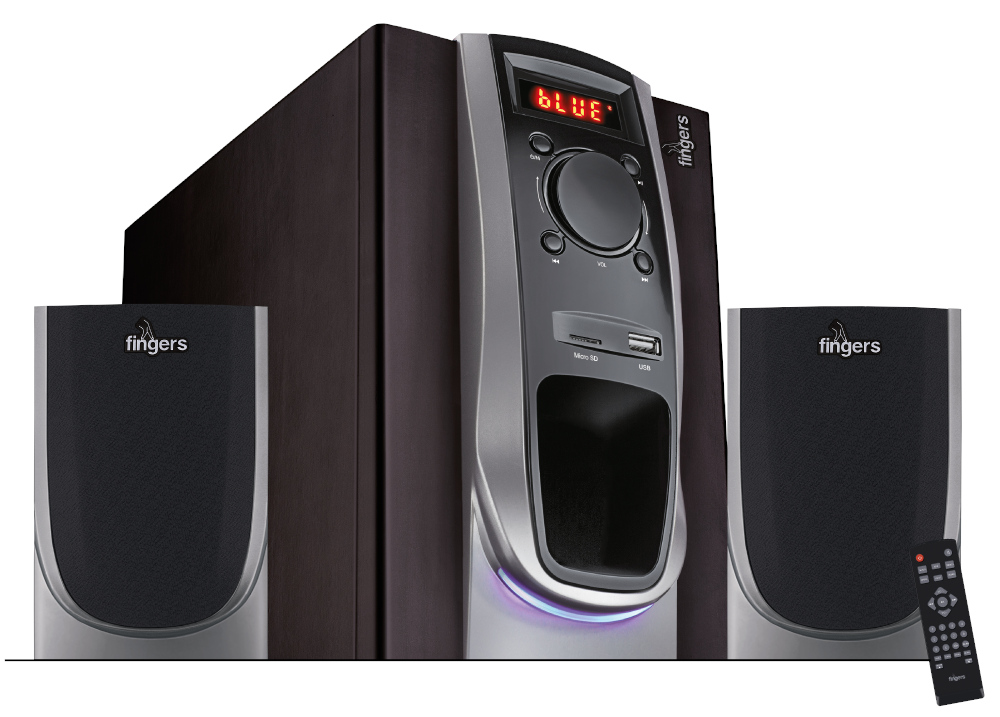 FINGERS, a manufacturer of speakers, earphones ad more has launched their new Solitaire 2.1 multimedia speaker system. It is a wood encased speaker that offers 5 modes of input including Bluetooth, an LED display, powerful bass and more.
The FINGERS Solitaire has a wood enclosed exterior in the colour of Rose wood that has an elegant profile and also enhances the bass performance of the device. Powering the system are 2 sets if 3-inch full range driver satellites that accompanied by 4.5" Bass Driver Subwoofer, having a combined output power of 50W.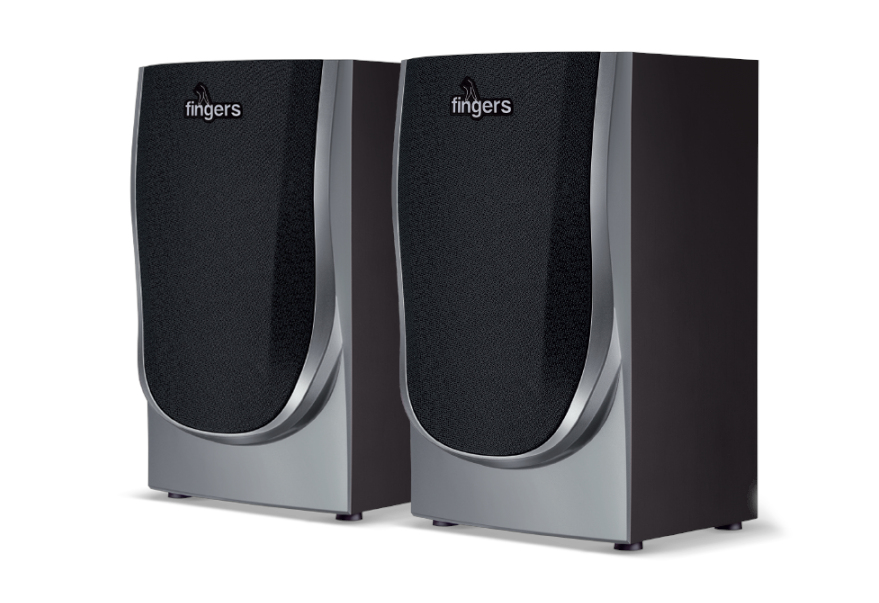 It has 5 playback input modes that include Bluetooth 5.0, FM Radio, USB, Micro-SD and AUX-in. On the front of the bass speaker, there is an LED screen that displays track details, volume levels and other details. There is also a remote control included with the system with which users can control the input volume, bass and treble control.
The FINGERS Solitaire 2.1 Wood Encased Speaker is available for a price of Rs. 4199  in retail stores across India.
Commenting on the launch, Sandeep S Parasrampuria, founder and CEO of FINGERS said:
FINGERS Solitaire is our flagship 2.1 Multimedia wood encased speaker. The sound quality will stun every listener in its segment. It combines Indian taste for strong bass and western taste of full range listening to give something exclusive. We are sure Solitaire would stand apart.