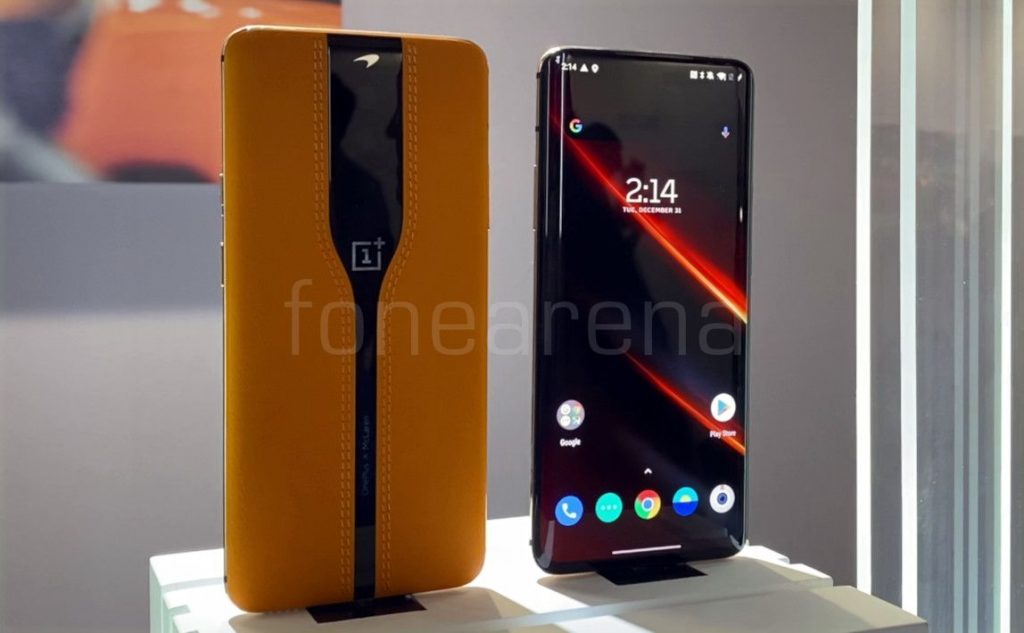 At CES 2020, we had a chance to sit down with with Pete Lau – Founder and CEO of OnePlus, and we asked questions that would answer all your queries regarding the latest OnePlus Concept One, what's next for OnePlus, OnePlus wearable device? and more. You can check out our hands-on and first impressions of the OnePlus Concept One here.
On with the interview:-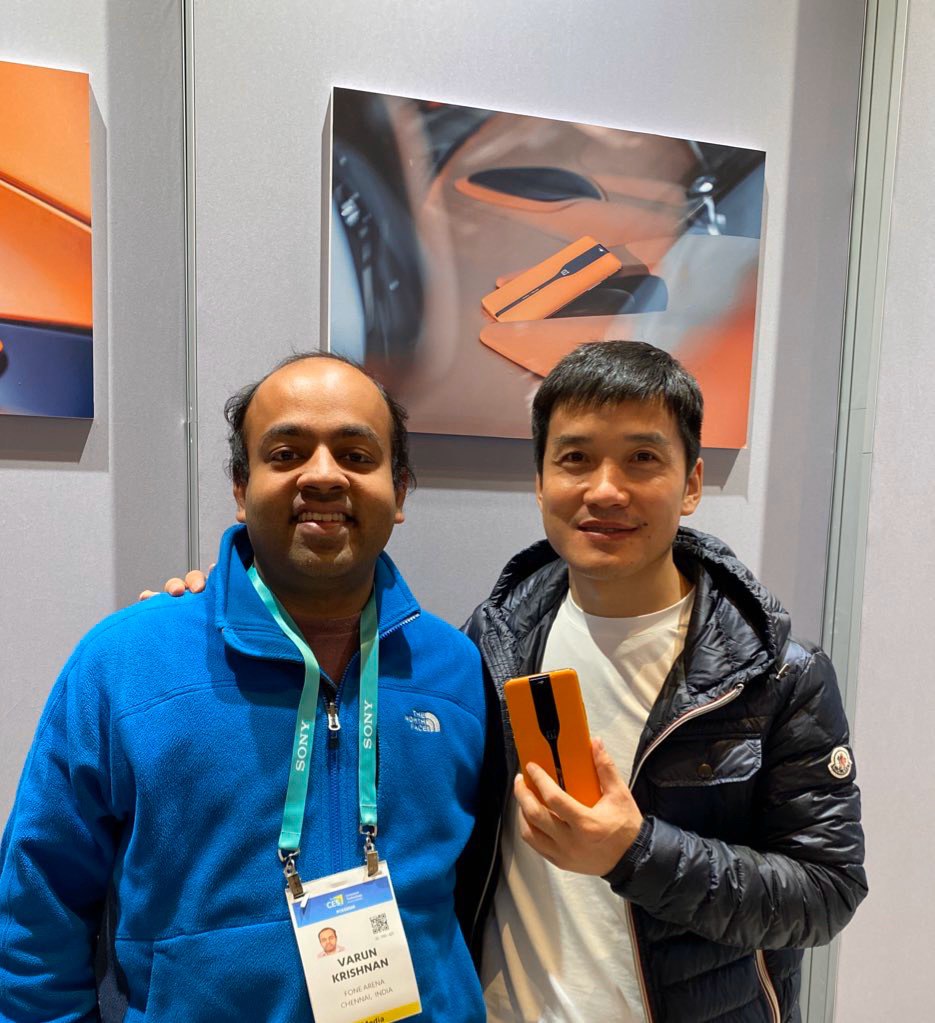 FoneArena: Hey Pete, I hope you're doing great! Welcome to the FoneArena Interview. First off, what has been the reaction from everyone regarding the unveiling of the OnePlus Concept One?
Pete:  It's been great. A lot of feedback came from all the media today and people seem really excited about it. There was a lot of feedback on the ND Filter, the glass and the overall form, as well.
FoneArena: Any new ideas that you have got so far from the feedback?
Pete: We didn't expect that there will be so much of a focus on the ND Filter and we find that exciting. It is also an inspiration for us to think about how we can focus on capabilities going forward as our R&D teams continue to explore possibilities for the ND filters.
FoneArena: Great! Can you control the ND filter or just turn it off and on off and on for now?
Pete: As of now, the selection is ON and OFF, but in the future, we would want to have it so that a user could select starting from zero all the way up to say 32 to 64 or whatever it goes. Also, there were interesting suggestions including having the electro-chromic glass be able to display certain information like notifications, and that's a good idea and an inspiration for us.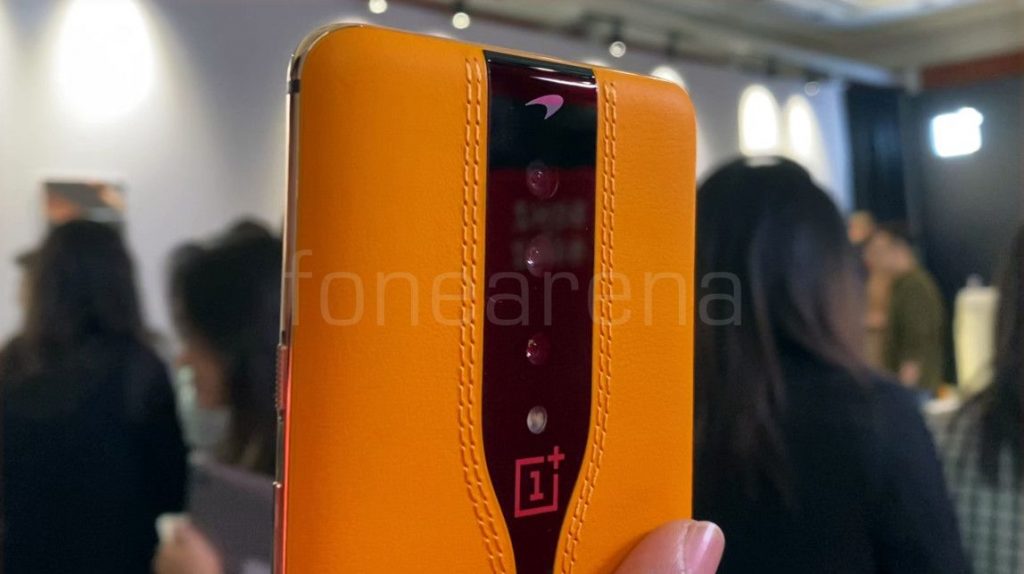 FoneArena: A lot of users asked about the possibility of a similar implementation for the front-facing camera. So, is OnePlus considering implementing an under-screen camera and will the electrochromic glass complement the under-screen camera?
Pete: The electrochromic glass technology wouldn't complement the under-screen selfie camera technology since, when the front-facing camera present under the display is used, it makes that part of the screen to go transparent. But, on the other hand, electrochromic glass is a different implementation.
FoneArena: For a smartphone company, how important is it for the management to be involved in the product and work with the product team? Do you constantly explore new areas of innovation, and do you think it is important?
Pete: I am most excited, passionate and most inspired by the pursuit of making better products, that's what I'm all about, that's where I come. As a company, users should be paramount and based on the products and services that you create, users have an impression and association with the company. For example, take the likes of a company as large as Apple, their success and reputation is based on that consistency in making a great product. So from my perspective, there is no limit on spending time energy and effort in making great products.
Also, as the company gets larger, certainly not everything can come from me individually. So the key task is to build a team, especially a product team that has a relentless spirit and pursuit of making a better product to really push the boundaries. That's something that can be a virtuous cycle and that if we have a team who is working for this level of passion and creation of products. The core of our company's culture is creating great products and that's super important.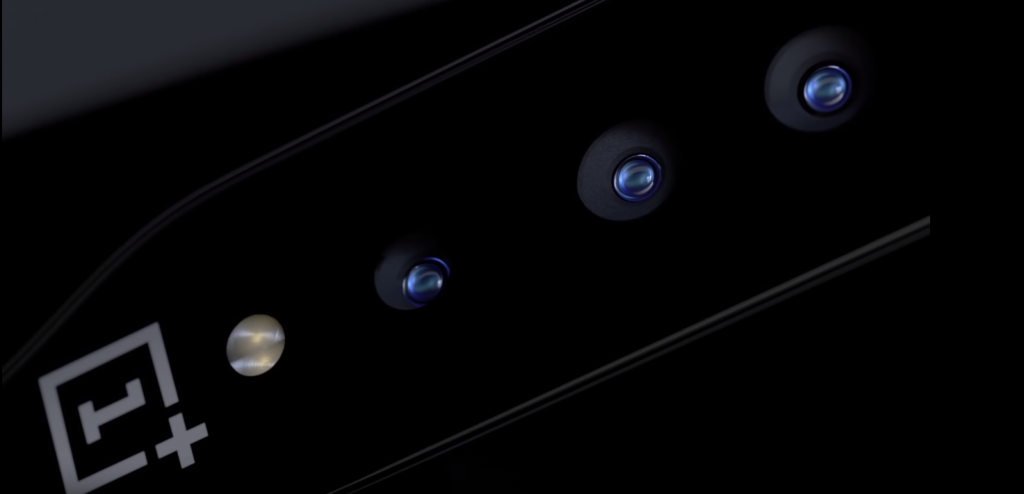 FoneArena: When can we expect the Concept One to hit the market and is there a timeline that you can share?
Pete: There is no specific timeline yet, but the technology shouldn't take tremendously long, and we will keep pushing forward with the innovation.
FoneArena: OnePlus started out as yet another phone company trying to give more value to the user and it became popular among consumers with due to that. You have also been successful in building a brand and community as well. With something like the Concept One, we are seeing some interesting R&D efforts from OnePlus, so what's next for OnePlus in terms of pushing the boundaries?
Pete: Regarding future innovation, we expect to see most outstanding innovation in the areas of 5G, but of course understandably India will have its own roadmap and timing for 5G and maybe later than other markets, but it will still come. So, on the technical level, those will all continue to advance and create opportunities for other areas of innovation that impact the user from the user experience level. The most critical area that we want to focus on is making that user experience holistically more seamless and we see a future of continued pursuit of innovation with a seamless connectivity between the smartphone and smart home devices and utilize AI and cloud technology to give users a more seamless connected experience with the entire internet of things around them.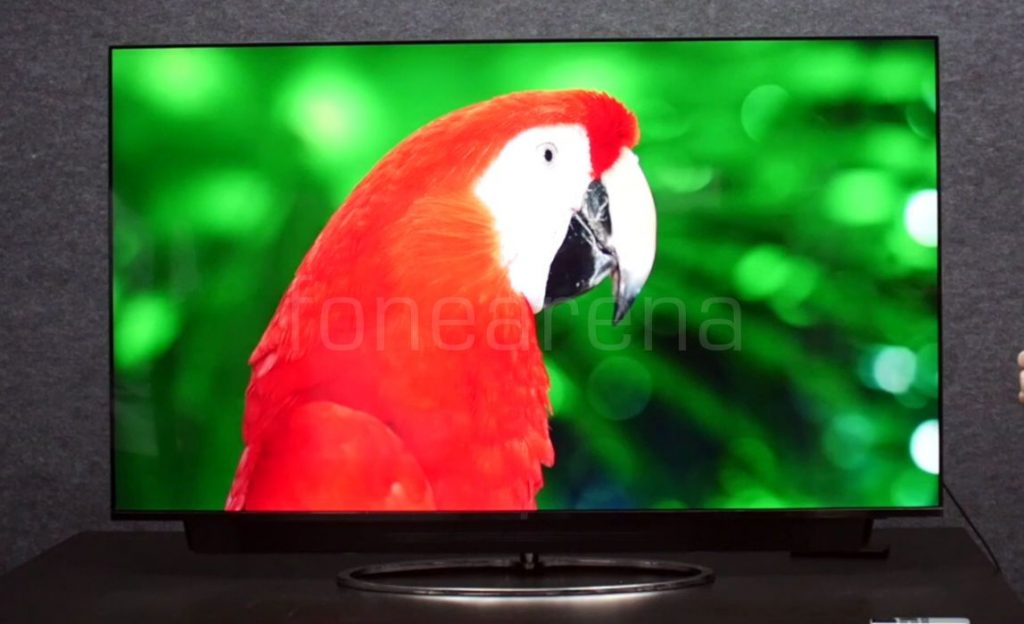 FoneArena: OnePlus has been established as a player in the smartphone category and is also expanding its audio lineup. Recently, you have ventured into the TV market as well, so could you share the learning from that as well as the overall vision for the TVs?
Pete: OnePlus TV specifically is very much part of a longer-term strategy, looking at five to ten years ahead within that connected home space so that users will have the presence of more smart displays throughout the connected home and it functions like an ability for the information to be displayed as the user moves about their life of mobile connectivity from the home.
The way I see it now is we've just gotten started on this long-term strategy journey and we have established good basic connectivity between the smartphone and the TV device, but there's a lot of work to be done here and there's a lot to be excited about in terms of the improvement that can come to the user experience.
FoneArena: With the introduction of cutting-edge tech like the Concept One, will the prices of OnePlus smartphones will be higher or will OnePlus be operating with more affordable offering in parallel to the flagship offerings?
Pete: New technology does bring an increase in costs but at the same time, new tech will also eventually become more established and comes down to the price into something that's more reasonable, and then is applied to all devices and the market. So from our perspective, it's always been to first create the best possible product that creates the best possible user experience, and then giving that at a reasonable price.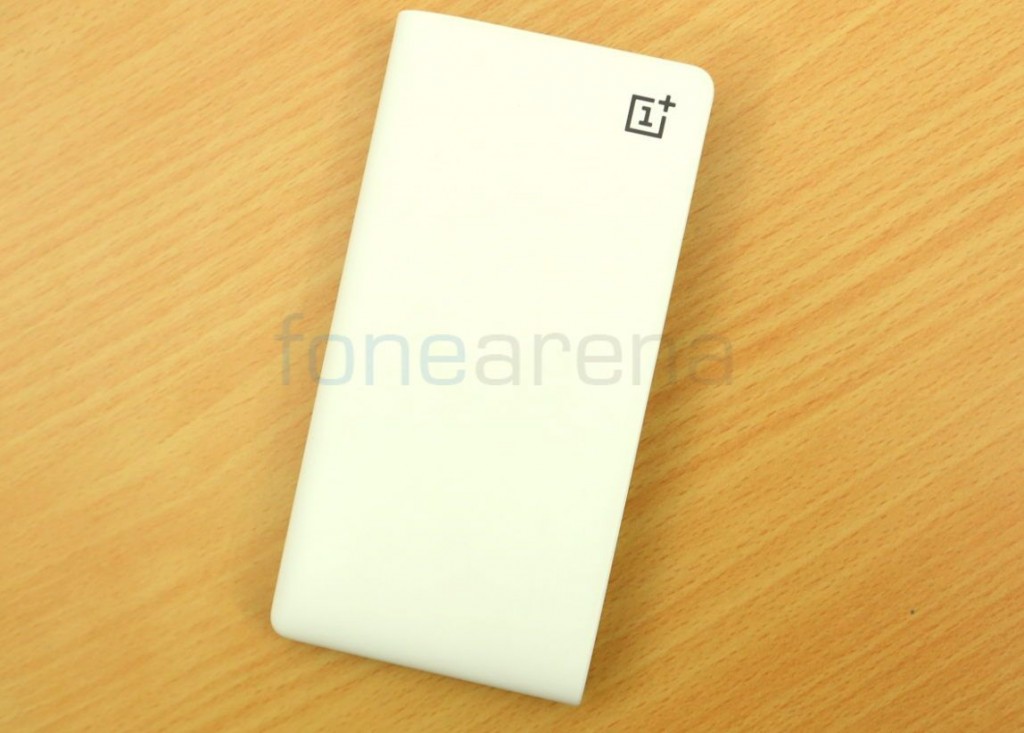 FoneArena: Why isn't OnePlus launching any new power banks? What's stopping you from expanding that lineup?
Pete: What we've seen in the market is that there are already great power bank options available at lower costs. So the question is that, will there be a sync value in OnePlus creating an additional power bank in the market. If not, it would be better for us to remain focused on what we do than getting distracted.
FoneArena: Talking about that, few brands have entered the Indian market with power banks when they weren't popular for their phones then, and later on, they became popular among consumers. But, I agree with your statement that it does make sense to launch the product if it adds some value.
Moving on, what prompted OnePlus to come up with the 'OnePlus Music Festival' as well and how was the feedback from the fans and your partners?
Pete: This is very much coming from our community culture and exploration from our teams and how we can create something more unique and interesting to engage them together with more OnePlus users on the whole OnePlus community, and that's really the spirit of it. It was a lot of fun and I think we can look at how we can take it to the next level by creating something that's unique for the OnePlus community that is constantly supporting us.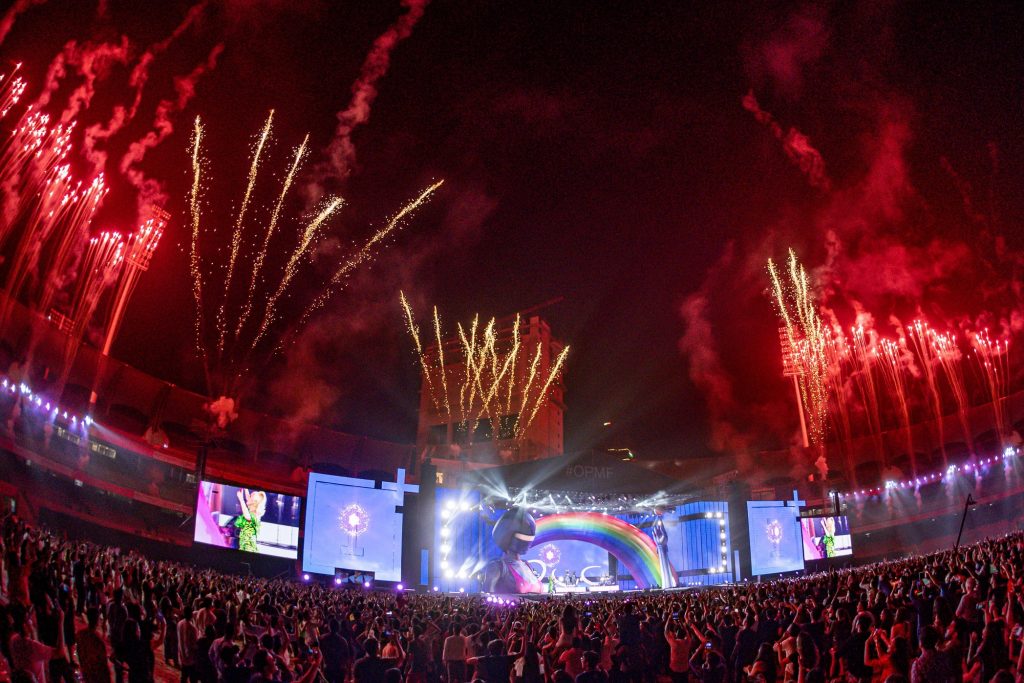 FoneArena: Is OnePlus working on any foldable devices and will we see any sometime soon? Also, do you see any kind of traction or interest in the wearable space, and are there any plans to launch a wearable device?
Pete: Foldable display technology is not mature enough yet and we haven't found an area or functionality where it is totally necessary. But, do you have any suggestions for us regarding the wearable device?
FoneArena: OnePlus and the entire team comes up with innovative and interesting products, but obviously, we don't want to see yet another wearable device. Apple Watch is now getting saturated, so people are looking forward to trying something different, and talking about that, Amazfit, Fitbit are doing some interesting work with their wearable devices. So, you could probably include the Zen Mode in the wearable device and try something new.
Pete: Yeah, we will keep exploring the possibilities and consider your valuable suggestions.
Well, that's pretty much it. Thank You, Pete, for spending time with us and answering our questions.
Manoj Nagendra contributed to this post.