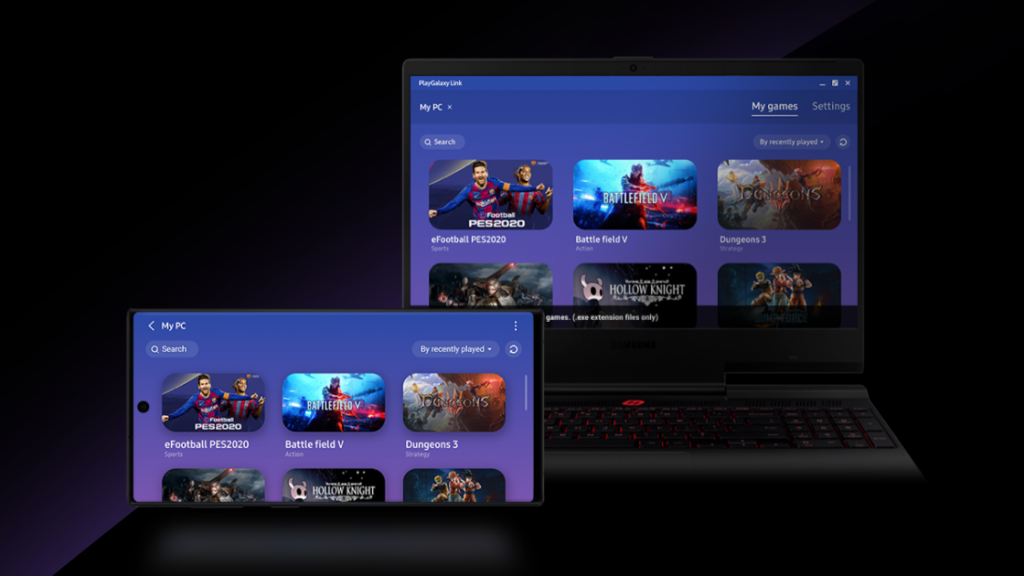 Update: 17th March,2020 – Samsung has announced that it is shutting down PlayGalaxy Link streaming service effective March 27th, 2020. While the exact reason is not known, Samsung has said that it is due to "internal policy changes" and is thanking users for playing and support PlayGalaxy Link throughout the beta period.
An official notice on PlayGalaxy Link website reads,
Dear Customers,

Thank you for playing and supporting PlayGalaxy Link throughout the beta period.

PlayGalaxy Link team hereby informs you of the end of service on 3/27/2020.

After many difficult discussions, PlayGalaxy Link will be ended on 27 March 2020 due to internal policy changes.
Samsung has just launched a new streaming service for the Galaxy Note 10+ users – PlayGalaxy Link. Users can continue the left-off PC gameplay on their smartphone through this app and can also connect wired or Bluetooth-enabled controllers to their device for an improved gaming experience.
Galaxy Note10 users should set up the PlayGalaxy Link app on both PC and smartphone first by installing it from playgalaxy.com. Users have to sign into PlayGalaxy Link with their Samsung account, and the app will search for their PC and the installed games automatically. In the next step, the app should be installed on the Note10 smartphone and a connection with their PC and controller (if required) should be established using Wi-Fi or mobile data (4G/5G). Once it is done, users can pick up right where they left off in the game. Also, when the PC is turned on, users can always access it to play PC games from outside via a mobile network.
The app is designed with a P2P connection which provides users with simplicity for better performance without a relay server and it also uses Adaptive FPS to ensure better connectivity even in poor network environments.
Samsung also lists the recommended computer specs for smooth gameplay experience. The recommended computer specs include an Intel Core i5 or higher processor, NVIDIA GTX 1060+ / AMD Radeon RX550+ GPU, 8GB DDR4 RAM, 50GB or more storage, 1GB bandwidth, and Windows 10 operating system.
The PlayGalaxy Link Beta is now available in South Korea, US, UK, Canada, Italy, the Netherlands, France, Singapore, and Russia. In addition to the Galaxy Note10, Galaxy S10 owners can now download the MR software update to access PlayGalaxy Link and the update will also be coming to the Galaxy Fold, Galaxy S9, Galaxy Note9, and Galaxy A90 in early December 2019.