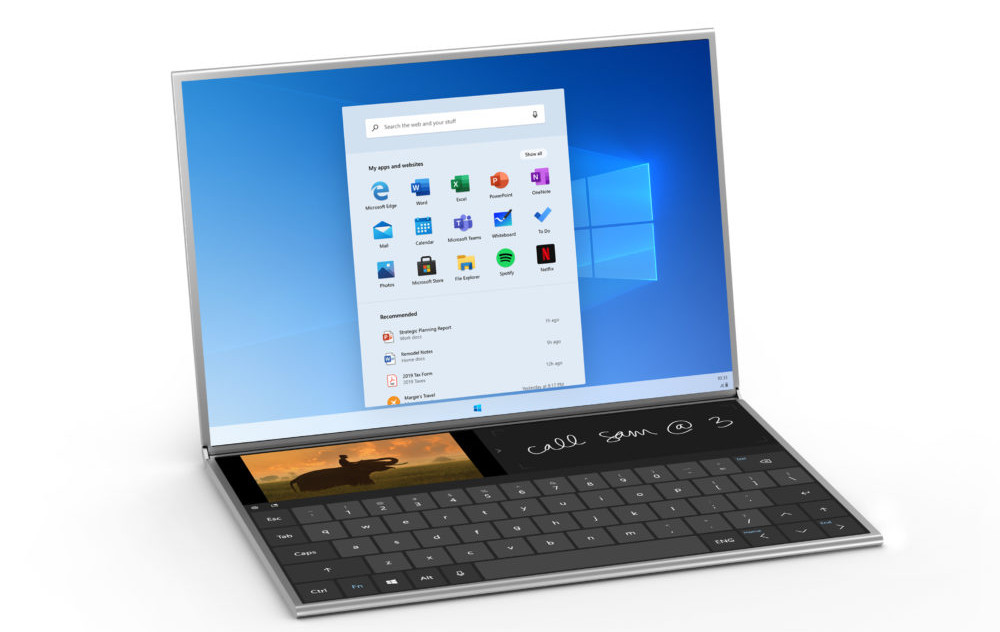 After rumors, Microsoft has officially introduced its new Surface Neo dual-screen device that have two 9-inch screens connected by a 360-degree full-friction hinge. This opens into a full-size 13-inch display with thinnest LCD in its class. Microsoft says that it has been built for productivity and runs on Windows 10X, a new OS for dual-screen devices.
"It's built for productivity and multitasking like a true PC would be – running full productivity apps, with a removable keyboard and compatibility with Surface Pen and Bluetooth mouse," said Microsoft.
It did not reveal any other specs or price. It will be available only during Holiday 2020, which is November or December next year.
Windows 10X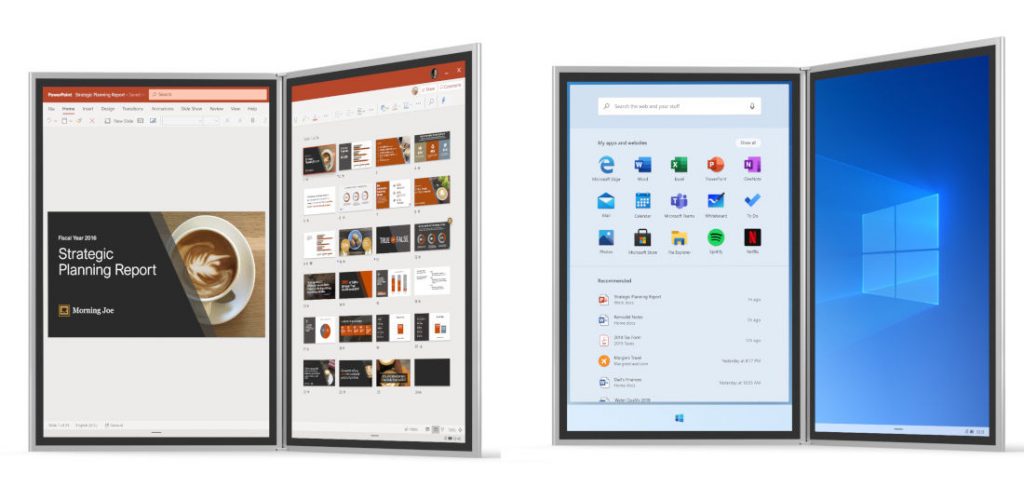 At the event Microsoft also announced Windows 10X for multi-posture dual-screen PCs. This will let you take notes on one screen while reviewing the full project proposal on the other while in transit; sit down at a table to write a thoughtful email on a hardware keyboard while waiting for lunch; and then watch a video, browse the web or read a book as you get back to your life.
Windows 10X is designed for new dual-screen PCs and not as an OS upgrade if you already own a PC, says Microsoft. It will be working with app developer ecosystem for custom apps.
ASUS, Dell, HP and Lenovo will be introducing Dual-Screen PCs running Windows 10X starting in the fall of 2020. The first wave of devices will vary in size, design and specs, and be powered by Intel.