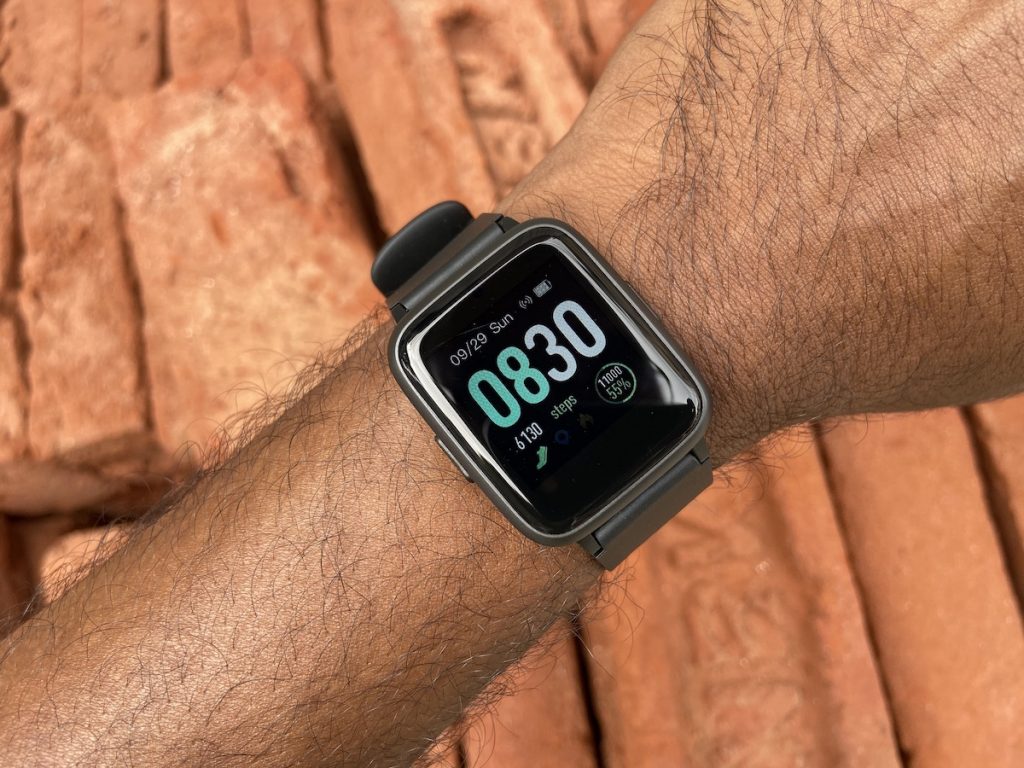 10 years back, it was the PC and the various devices around it, these days it's the smartphone and a bunch of devices around it. From USB to Bluetooth, the smartphone has replaced the PC as the center of our day-to-day lives. On this evolutionary path, we have been seeing many kinds of sensory devices slowly getting adopted into our lifestyles, one of them being "wearables". PLAY, a new Indian start-up has just jumped onto this opportunity with a newly launched PLAYFIT SW75 smartwatch, which, currently selling at Rs. 2,999 on Flipkart, is a great minimalist entry point into the world of health-focused smartwatches. Here's how my experience with this device went.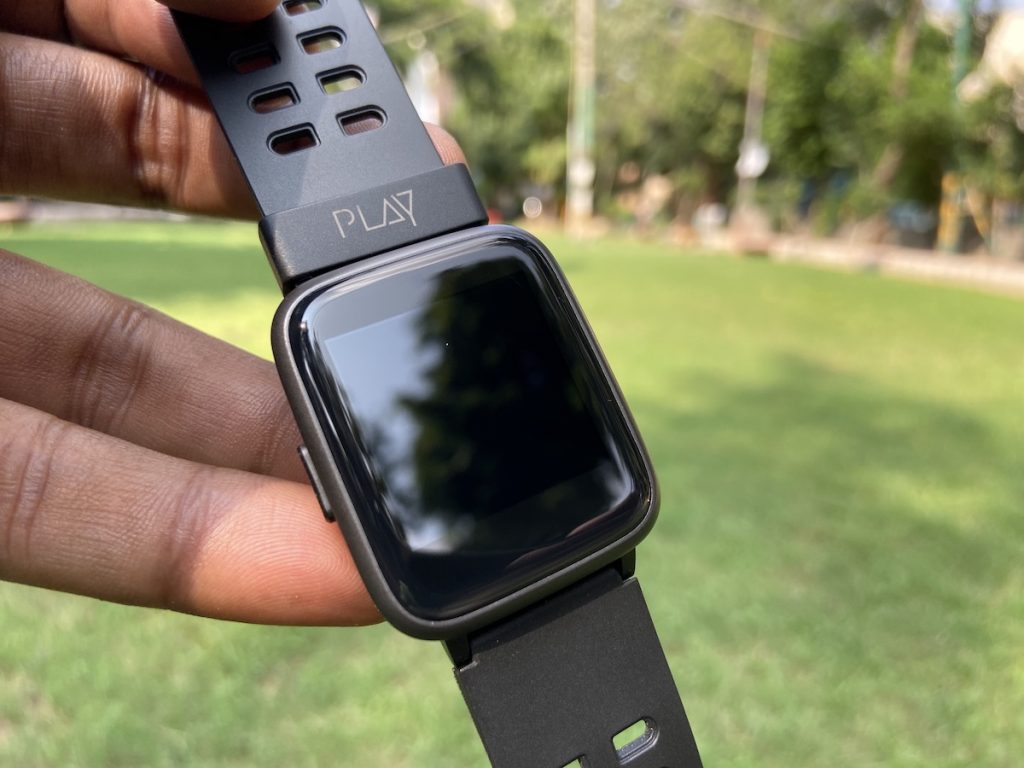 What fascinated me at the very first look at the Playfit SW75 is how well designed it is. At under 3k, I never expected a smartwatch to look this good, but this one definitely caught my attention because alas, it worked well too. Sure, I have seen well built bands that "work", with those tall vertical displays, but honestly, have never been a fan of the minimal real estate or a bracelet-like design which carries very little information or allows very little control. I'm a fan of the watch-like design and if I had to use a single world, it would "Solid" to describe this one.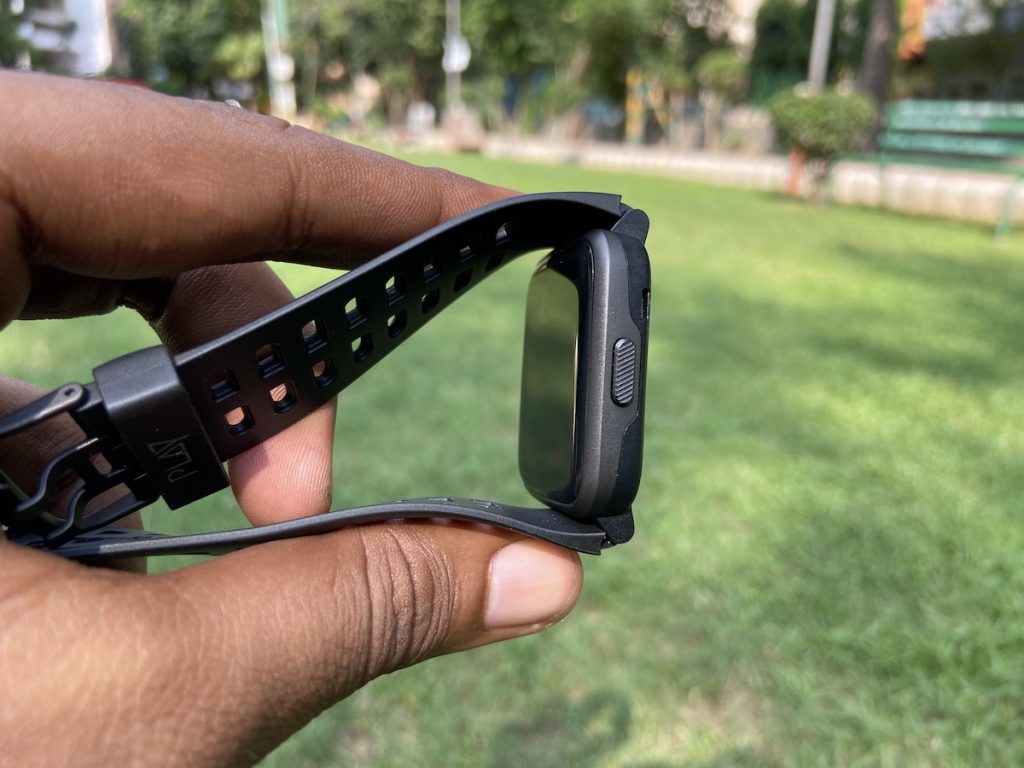 Because that's how the plastic on this one feels. The body seemed really dense, in a good way, with some major attention to detail. There is a two tone finish, with black at the bottom and the top panel color closer to "space gray" than black. The buttons on either sides have a slanted-line pattern. Quite unique. Oh and the straps are nice as well, with dual holes throughout the strap so that it can fit anyone's wrists.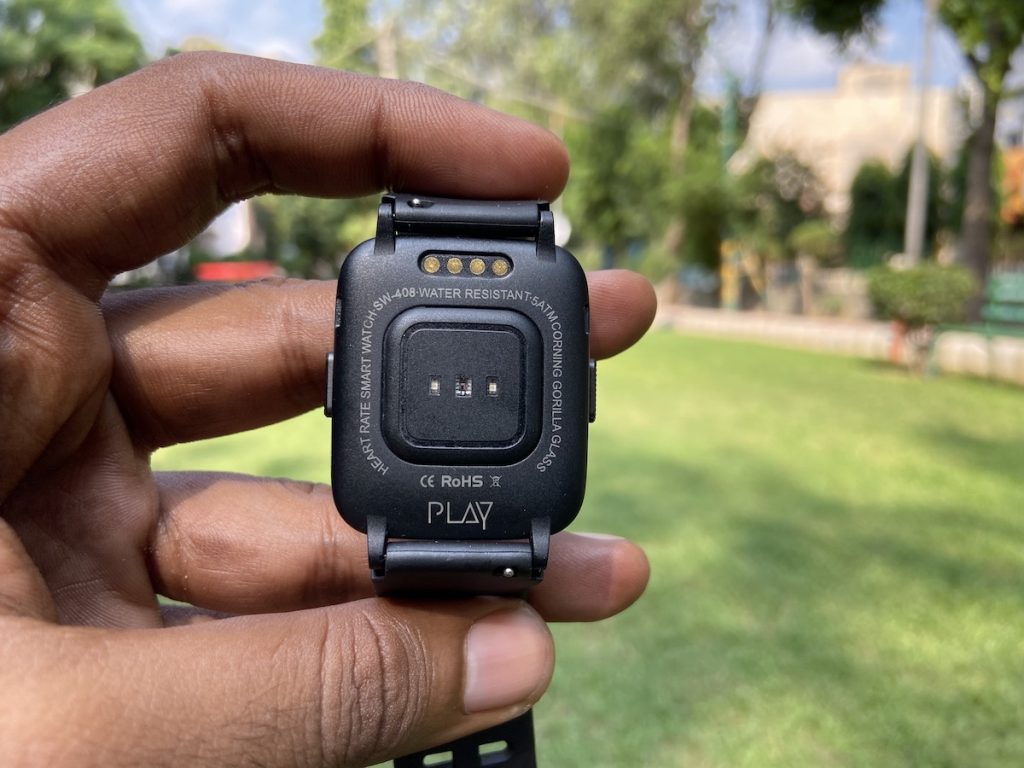 Over at the back side you have the heart rate sensor which is ubiquitous on all fitness based wearables these days. Rated at 5 ATM, the SW75 can survive underwater (conditions apply) upto a depth of 50m. Even here the build and design are quite solid, with the battery charging connectors placed inside a small depression.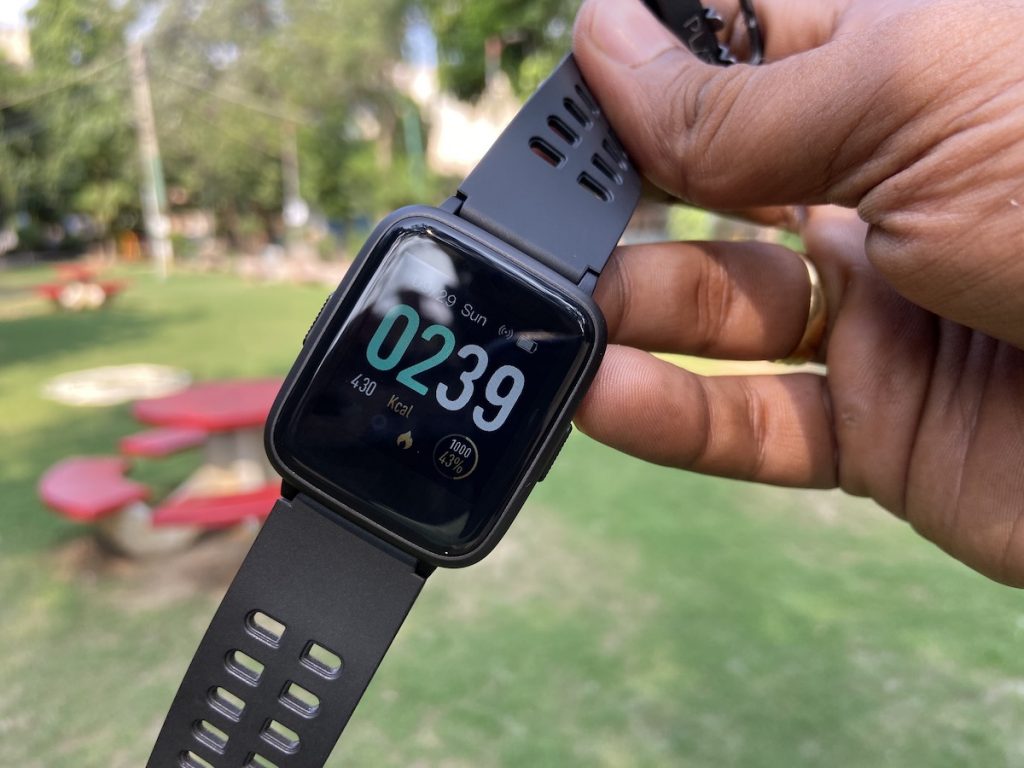 At the front you have a touchscreen protected by a nicely curved 2.5D Corning Gorilla Glass 3, underneath which you can find a high resolution 260×260 LCD panel.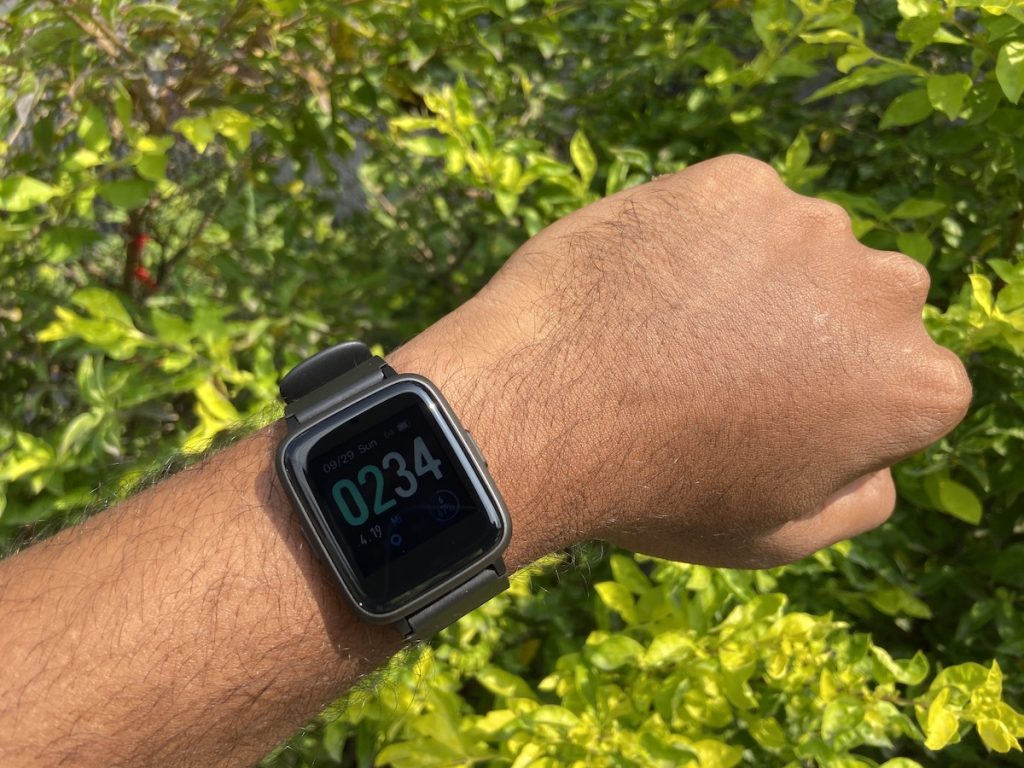 Yes, it's not like some other smartwatches, the outdoor visibility is surprisingly good, despite it being LCD. When the screen is off you tend to forget the bezels, which creates a nice look overall for wearing this watch outside. Again and again, the design seems top notch for a product that currently costs only Rs. 2,999/-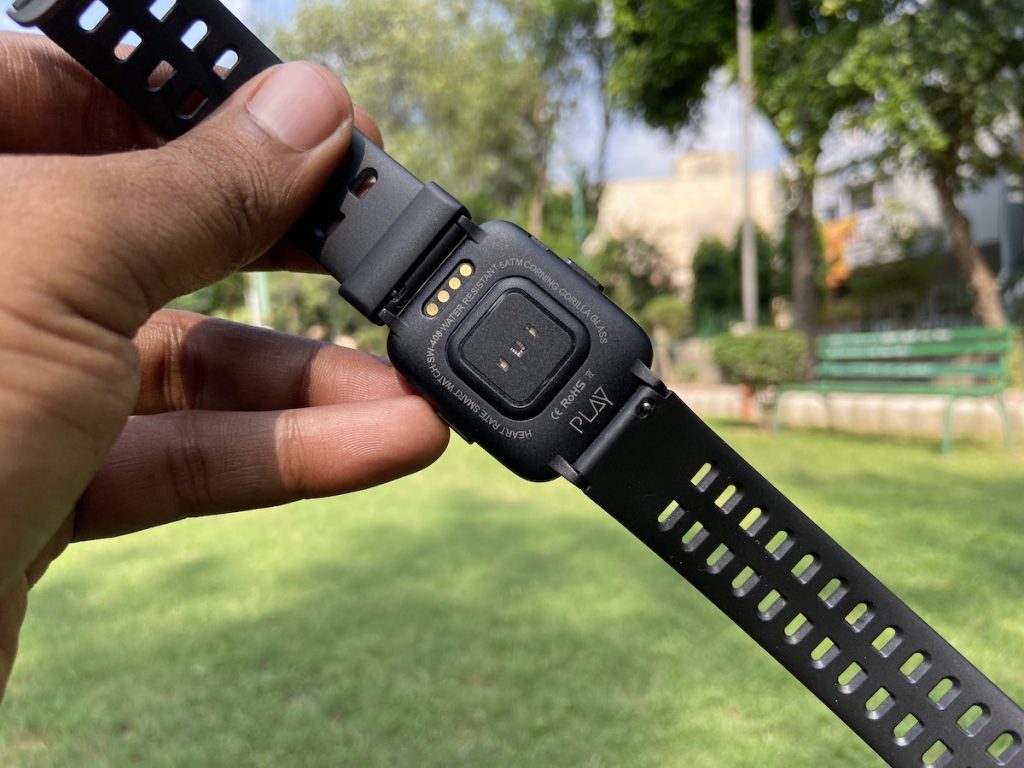 Powering the watch is a Nordic Semiconductor nRF52840 SoC, a super low power chip. Paired with Bluetooth 4.0's low energy protocols, the SW75 promises "working" time of at least 10 days and a maximum of 17 days. If you want it to work like just a watch, the battery (210 mAH) can be extended to at least 45 days. In my testing so far, even with periodic automatic heart rate monitoring (even during sleep), the battery seems to hold really well. Especially because I have been obsessively using the touch screen and the interface.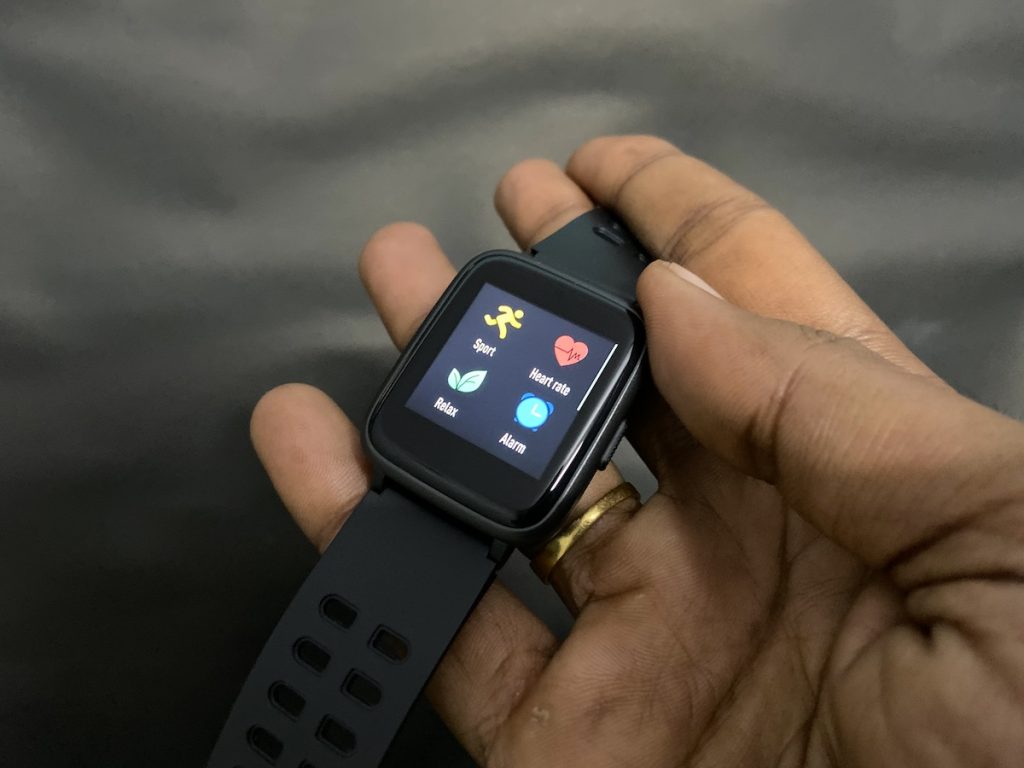 Yes, the interface. This is where most companies lose it. I have used quite a number of smartwatches and have never ever seen a cohesive interface. Thankfully, the minimal design of the watch goes beyond the hardware and into the software. The menus are simple and minimal. There are swipes and then there are buttons. The left button is to enter into an item, the right button is to "return" to the last item.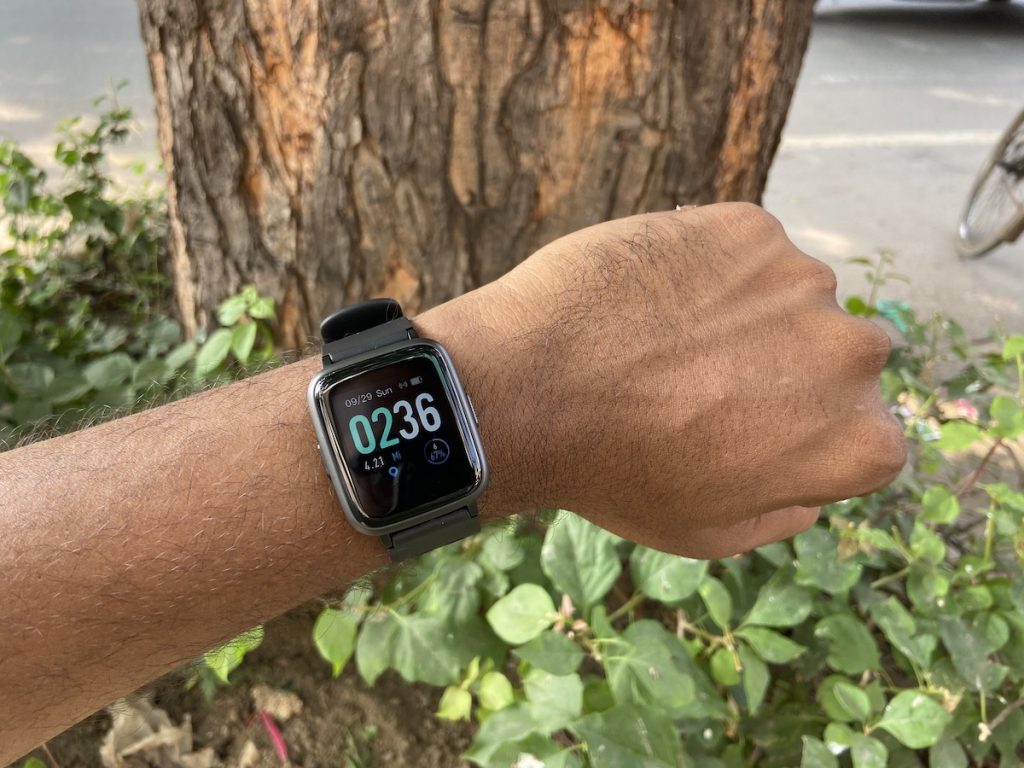 A long press on the watch face lets you quickly change it, with only 4 options available. Till now I haven't seen any way to use customized watch faces. With such a tiny bit of memory I don't think this will ever be possible on this watch but if the company is able to let us at least change and replace the default ones it will be nice. When you swipe left, you get two grids of icons.
The first one is sports modes, of which there are 8. Run, Walk, Bike, Hike, Climbing, Treadmill, Spinning and Yoga. Then we have the manual heart rate monitor. There is also a nice little "Relax" mode which, using the vibration motor will guide you to a meditative inhale-exhale cycle to calm your nerves. Then you have the alarm clock, ability to control music, timer, settings (to adjust display brightness and set long-press action for a button).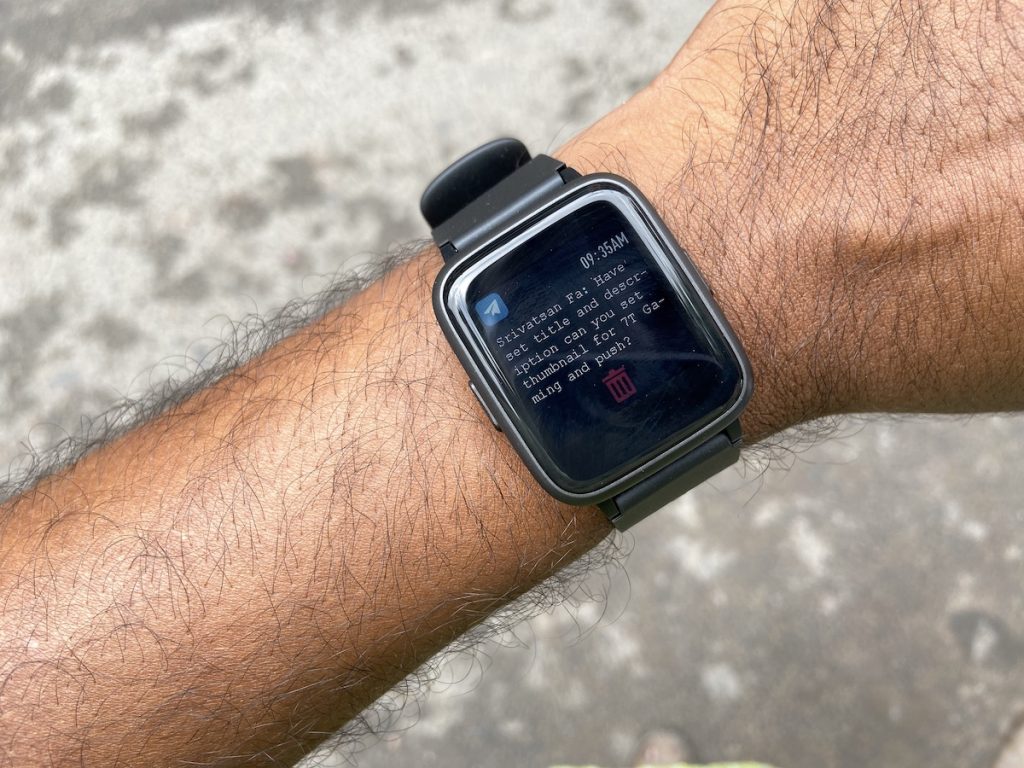 Back in the main page, a swipe down will get  you all the notifications that you received from the phone. Yes, third party apps like Twitter, Whatsapp and Telegram are supported. This is one of the major reasons why I prefer a smartwatch over a fitness band because even though some bands support all third party notifications, the experience of reading is not quite there. One a squarish watch it is easier to read and dismiss them. They do look really good on this watch.
A swipe up on the watch face will get you a summary of the day's history while the watch face itself will show you a summary in short form of the day's progress. The rest of the interface now continues in the PlayFIT app on your phone. While it is used to setup the watch and your fitness goals, along with some hard coded information like your age, height and weight, it also is the control center where everything that you can change with the watch can be changed. For example, you can decide how long your steps are, how many steps you want as a goal. You can see graphs, detailed data of your sleep cycle, heart rate monitored over time, in days, weeks and months. The app is your control center and your memory bank.
Surprisingly enough, even the app was well designed and performed without any hiccups in syncing or bugs. Sedentary alerts, Alarms, Music control, Heart rate detection modes, sensor that wakes up the display when you turn the wrist. Everything can be controlled and it even has a handy menstrual cycle monitoring feature for women. Suffice to say, the whole experience was well designed and feature rich.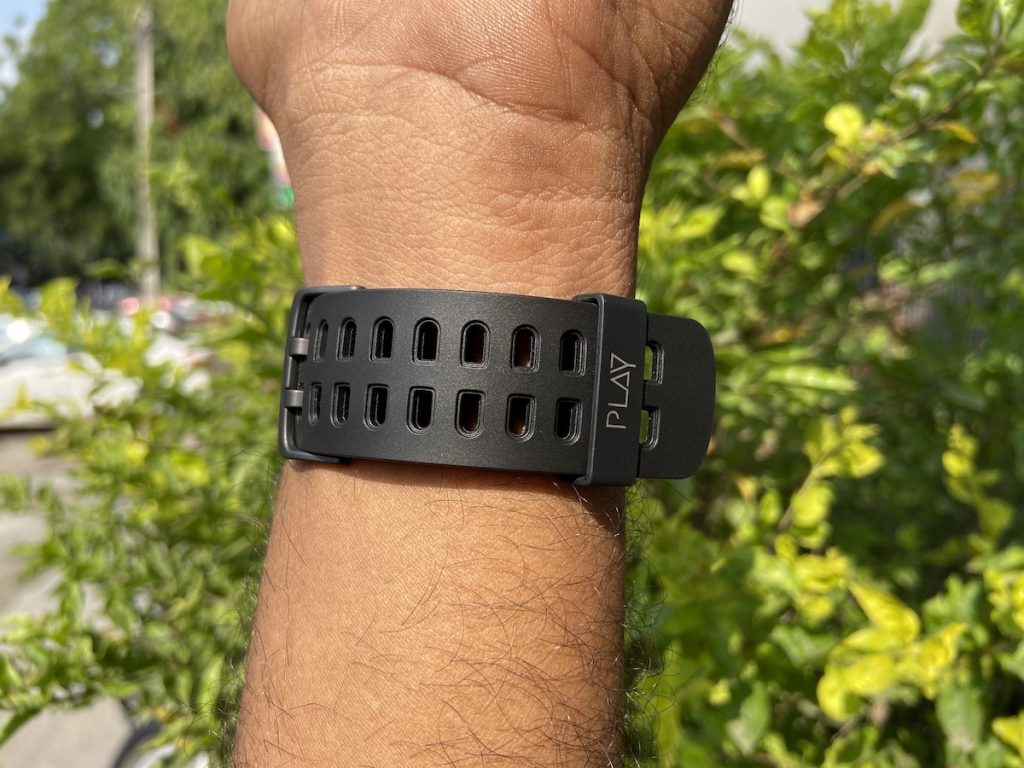 See, I am not a fitness maniac. I walk a lot, like at least 3-4 KMs per day, keep myself healthy by eating only at the needed times and sometimes do a little stretching in the morning. That's about it. I don't have a routine of the other sports modes this device has, so I am not the ideal candidate to test these features. But what I know is, the major sensors on this device are basically an accelerometer and a heart rate sensor. Some other minor ones work along with these major ones to get you the data you need, for monitoring and pushing yourself beyond the limits of yesterday. For this, the fitness elements will help you go further, for sure.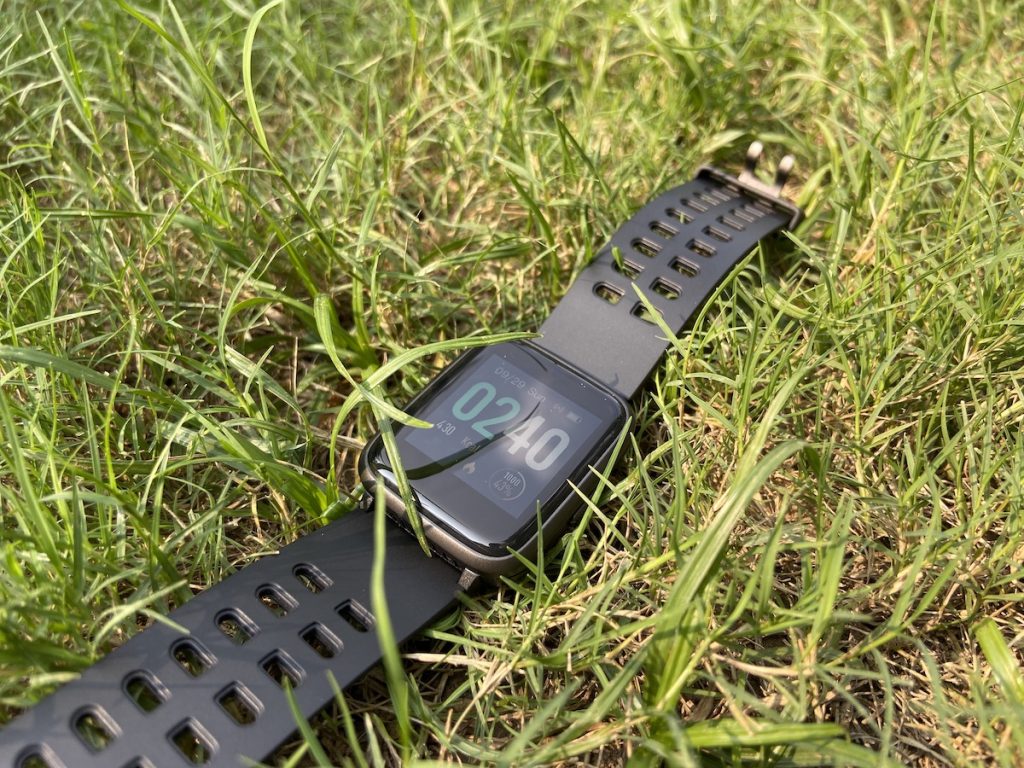 For a normal user like me, on the other hand, especially since this is in a watch-like form, I would prefer a well-designed, well-built product which can last long, show me notifications from my day-to-day apps and of course, show me time data. And yes, I don't want to spend that much for this as well. All these boxes, the Playfit SW75 ticks, and ticks it really well. It's a well designed smartwatch and will perfectly fit a minimalist who has a basic fitness routine and wants to look at the phone for a lesser amount of time. As always there are pros and cons with every device, let's see them below and once you are done with it, do let me know what you think about this product in the comments section below. Thanks for reading.
Pros
Well designed and well built
Great high res display that is easily visible outdoors
Solid tracking of steps, heart rate and sleep
Software is easy to use and intuitive, supports notifications
Battery life is great
Cons
No support for all third party apps in notifications
Watch faces are too limited in options
Only 8 modes in sports, no swimming option available.
More reading — About the low power chip 
About the company that designed this watch