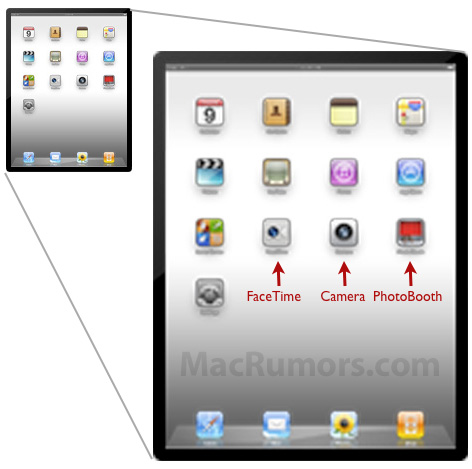 We had earlier told you about the release of iOS 4.3 Beta 2. We also told you the the iPad 2 may have a Proximity sensor. Now another leak that connects iOS 4.3 Beta 2 is the inclusion of support for Facetime, Camera and Photobooth.
This has almost certainly confirmed that the iPad 2 will have front facing camera. Rumours previously stated that there is a rear camera as well.
Photobooth is the software that allows users to modify and edit pictures and videos.
via MacRumors