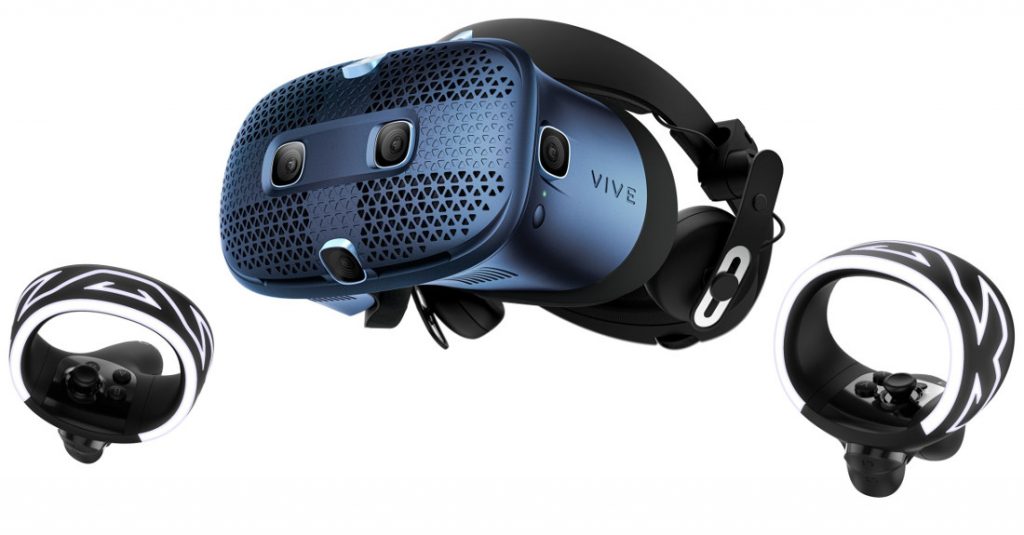 Earlier this year at CES, HTC announced the Vive Cosmos VR headset alongside Vivo Pro Eye headset. Today, HTC has announced the global availability of the Vive Cosmos VR headset along with the pre-order and pricing information.
HTC Vive Cosmos is a premium PC-based virtual reality (VR) system that sports a Dual 3.4-inch diagonal LCD panel with a resolution of 1440 x 1700 pixels per eye and 2880 x 1700 combined resolution. It also supports the 90Hz refresh rate and comes with 110 degrees (maximum) field of view, flip-up visor, adjustable IPD, and adjustable head strap. The ports include USB-C 3.0, DP 1.2, Proprietary Connection to Mods and feature G-sensor
Gyroscope, and IPD sensor.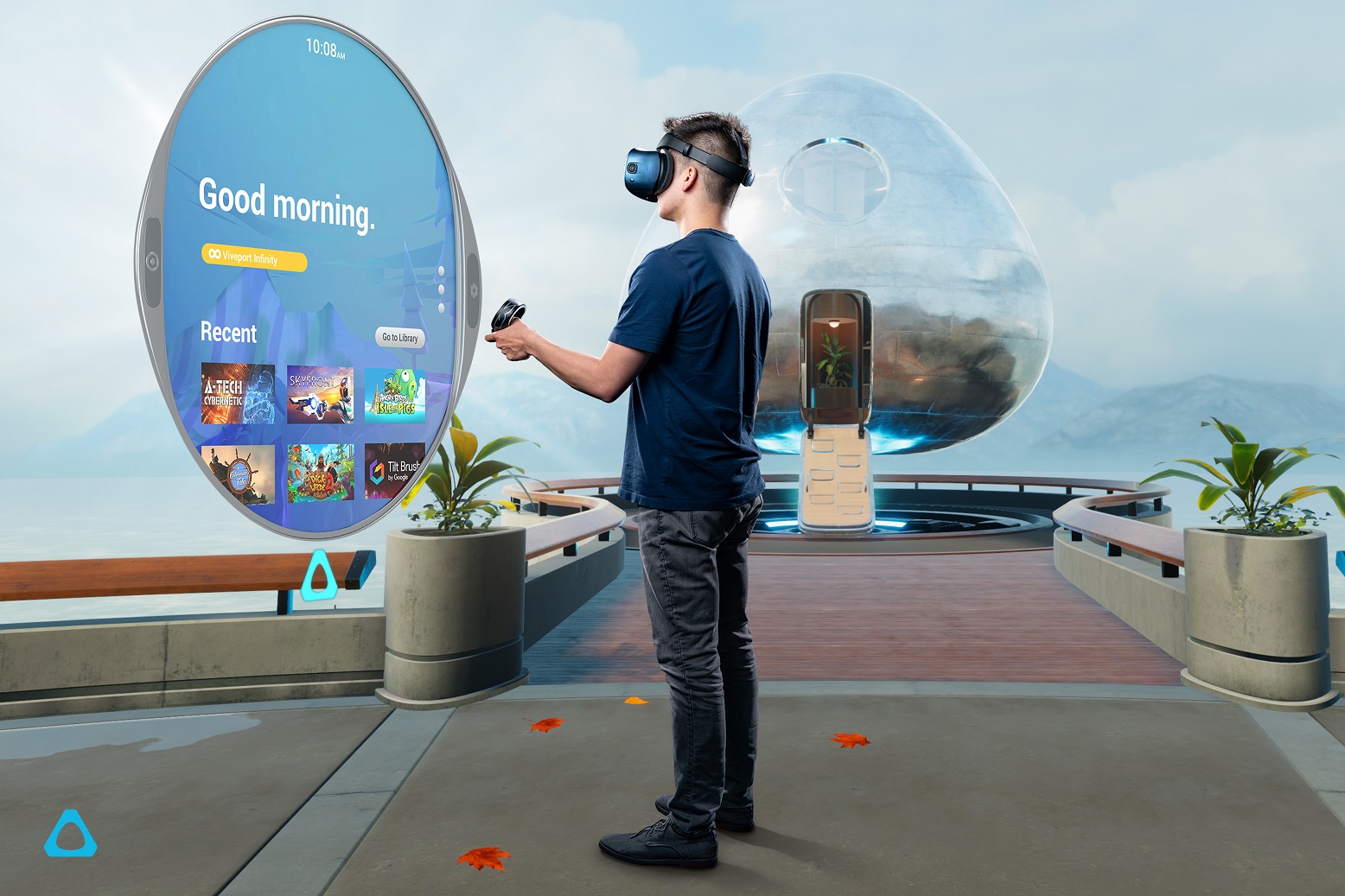 It sports 6 camera sensors for an accurate inside-out tracking via a wide field of view (FOV) and six-degree-of-freedom (6DoF) support. Users can enjoy high-quality audio with on-ear, form-fitting stereo headphones and it is also compatible with the Vive Wireless Adapter for those who want to enjoy moving in VR without being tethered. It now comes with all-new controls that glow during active use and the emitted light ensures accurate tracking on controllers. The Vive Cosmos is the first headset to offer the Vive Reality System, a reimagined core software experience for Vive and is an entirely new design philosophy for VR, offering an extension of life to make VR feel less like launching apps and more like stepping between worlds.
HTC also announced the first official mod – Vive Cosmos External Tracking Mod for users who want to continue to use their existing Lighthouse base stations for tracking scenarios, but also take advantage of the superior performance of Vive Cosmos. The Vive Cosmos also packs Viveport Infinity subscription with unlimited access to hundreds of top-rated VR apps, games, and videos.
Pricing and Availability
HTC Vive Cosmos VR headset is priced at US $699 (Rs. 49,680 approx.) and the company has started accepting pre-orders, while the shipping starts fon October 3rd 2019. The new mod will be available in Q1 2020.
Commenting on the launch, Raymond Pao, Senior VP of Product and Strategy, HTC Vive said:
Since Vive began our VR journey, we've continued to refine and improve on what a premium VR experience can and should be. Cosmos offers an unmatched experience and is also our most versatile headset yet—with inside-out tracking, options in the future for different faceplates, unlimited content in the box, and the new user interface, we see limitless possibilities for XR customers.