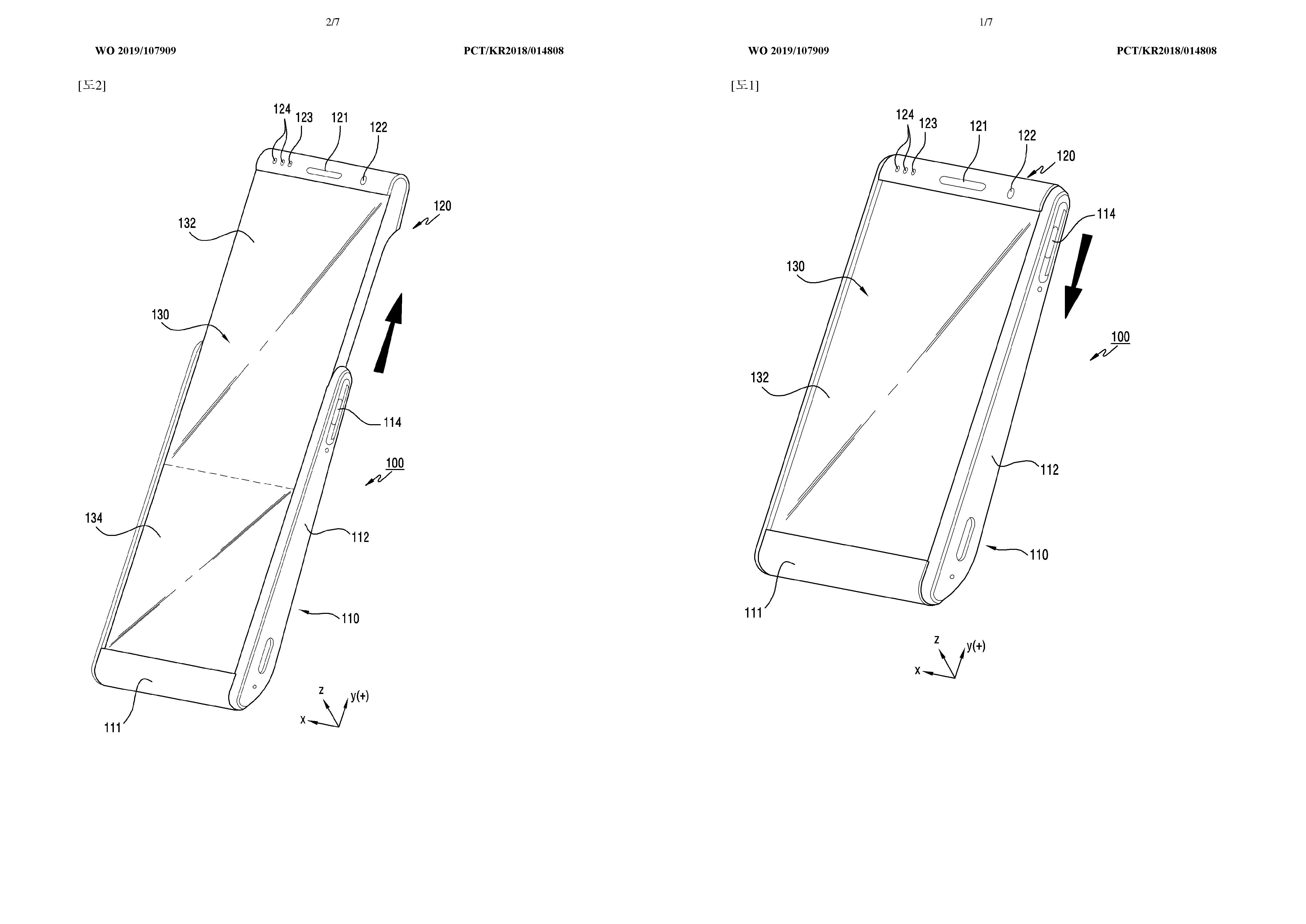 Samsung patented a smartphone with foldable display back in 2017 and earlier this year, the company launched its foldable smartphone, Galaxy Fold. However, eventually, it was delayed citing display issues. Today, new reports have emerged that Samsung has patented a smartphone with a rollable display having an expandable display area. The patent was submitted on 28 November 2018 and was published on June 6, 2019.
The patent submitted by Samsung with WIPO(World Intellectual Property Office) reveals an unannounced smartphone with a flexible display and the display can be pulled out, creating an extra screen surface. There are two rollers placed in the housing which ensure that the screen can be rolled in and out correctly. The upper bezel of the smartphone houses the earpiece as well as an LED indicator and the receiver seems able to extend outward from the phone. Along with the receiver, the upper bezel will house camera lenses like telephoto, wide-angle, etc.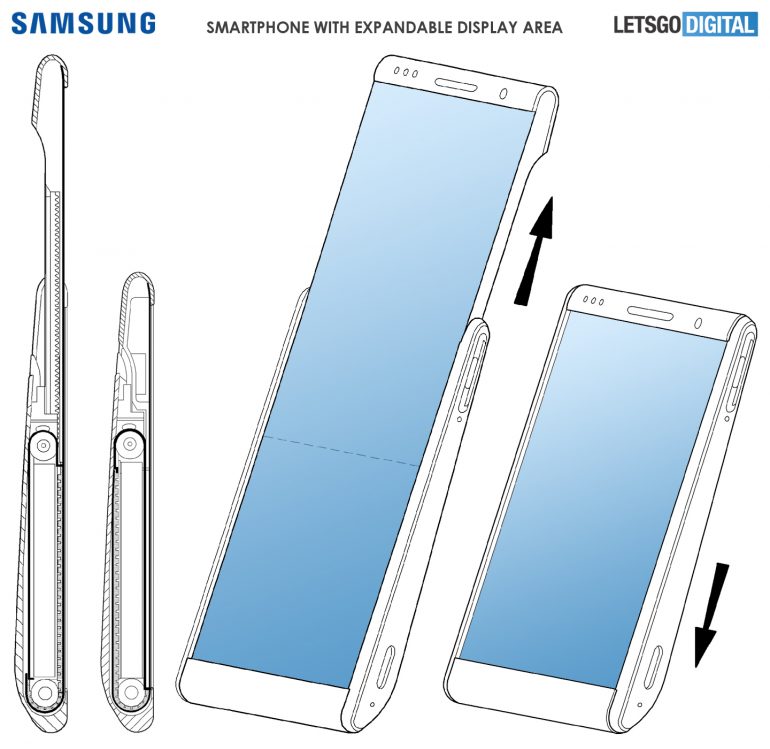 It also reveals that an elongated screen surface can be created by pulling out the display using a slider system and by this mechanism, the total surface mechanism is increased by no less than 60%. The possible damages from outside can be prevented as the extendable display is placed inside the housing. The extra screen surface will come in handy for users in situations like browsing through long web pages, playing games, etc.
Apart from this, the patent also reveals that a dedicated button can be placed on the side of the device to implement the sliding system automatically, semi-automatically or manually.
Rollable displays are being made by other manufacturers too and LG will be bringing its rollable OLED display later this year. It is to be seen when Samsung will launch this smartphone and it is likely to take a long time considering the issues present with foldable displays, like the display issue on the Galaxy Fold.