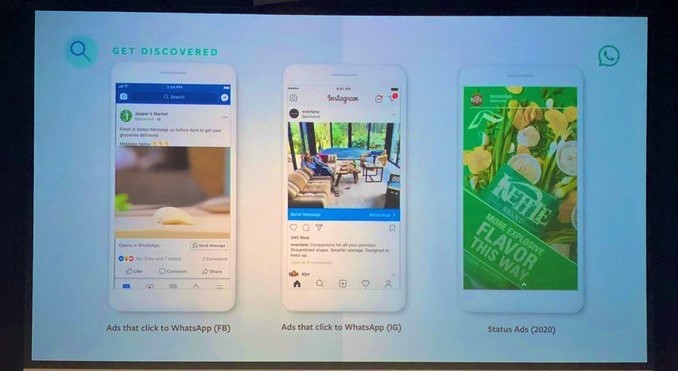 Facebook-owned WhatsApp has been getting new features recently like new privacy settings, Business catalog, Checkpoint TipLine and more. Now, at the ongoing Facebook Marketing Summit (FMS) 2019, Facebook has announced that WhatsApp will be getting Status Ads in 2020 and will bring changes to Business and product catalog.
Social media platforms like Facebook, Instagram, Twitter, etc have ads running on their platform. WhatsApp does not have any ads till date, but it is set to change next year as the company will introduce ads in the Status section next year. The company is said to introduce Ads that click to WhatsApp from Facebook, Ads that click to WhatsApp from Instagram and Status Ads in WhatsApp. Users on Facebook will see an ad that will prompt them to open and share on WhatsApp and users on Instagram will also see a similar option.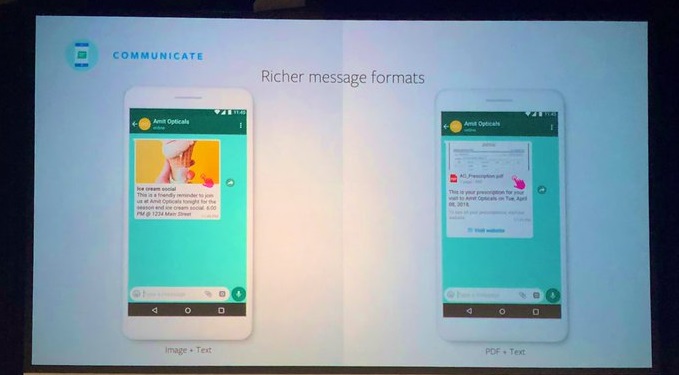 WhatsApp will also be bringing changes to WhatsApp for Business too. WhatsApp for Business will get richer messaging format options where users will be able to view Text along with Image in a single message and PDF along with Text in a single message.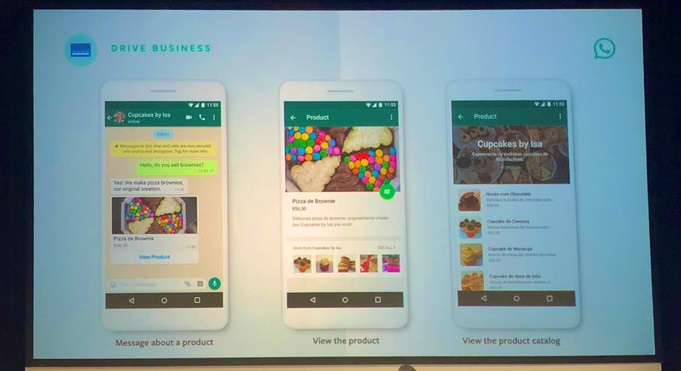 Apart from this, WhatsApp product catalog will be integrated with already existing Facebook's catalog. With this, users can just message about a product, view the product and the product catalog.