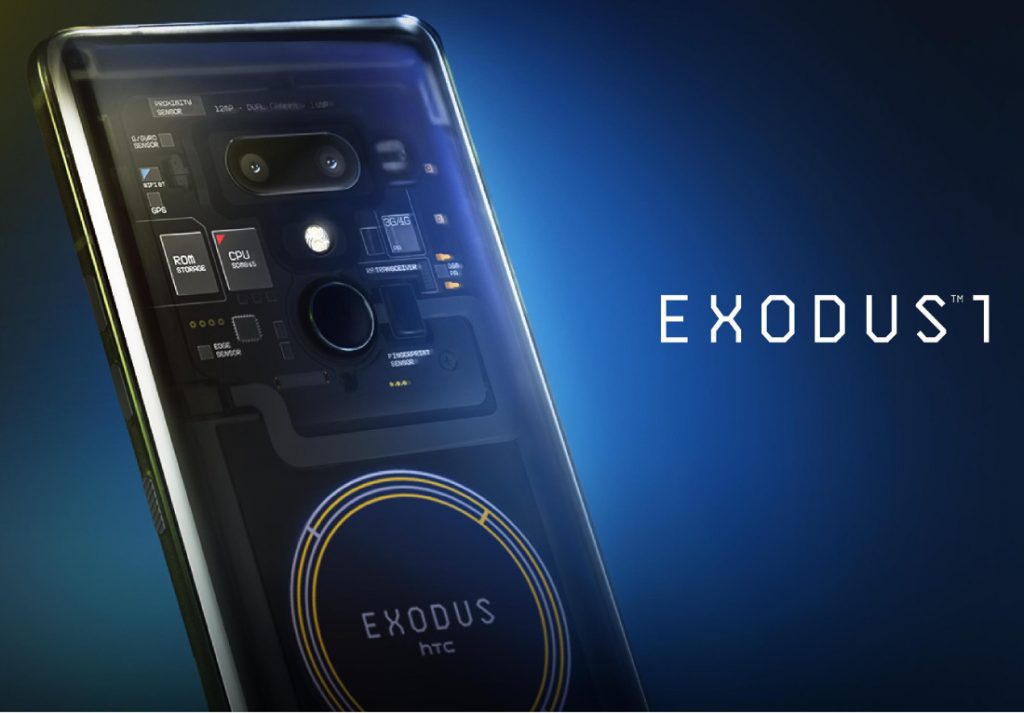 HTC's EXODUS 1 which was announced back in 2018 is now expanding its reach to non-crypto natives, meaning users who wish to buy the phone can now use real money, instead of using cryptocurrency. The Exodus 1 was available for pre-order in October, but users had to pay in crypto: either 0.15 bitcoin or 4.78 Ether. 
While 0.15 bitcoin or 4.78 Ether meant around $1000 back then, the volatile crypto market brought down the value to $571 or $644. With the option to pay real money, HTC is quoting $699 (Rs. 49,870 approx.) for the EXODUS 1. All the pre-orders are expected to ship by the end of March. This is in addition to its original purchase options of BTC, ETH, and LTC. In addition, through a new partnership with Binance, you can also purchase your EXODUS 1 using BNB.
Moving past the pricing, Opera partners with HTC to make Opera browser main and decentralized browser for EXODUS. The decentralized web will allow users to protect and secure their own data by providing more transparent peer to peer services, removing the middlemen that used to benefit from holding your information. HTC's EXODUS team is releasing the Zion Key Management API to selected partners with a focus on protecting user data and Opera is the first crypto-ready browser to take advantage of the API.
It has also added Etheremon and Decentraland DApps in its ZIONVault integrated cold storage, as well as Taiwanese DApp called Numbers.
Charles Hamel, Head of Crypto at Opera browsers said:
We are at the dawn of a new generation of the Web, one where new decentralized services will challenge the status quo. HTC and Opera have both made the bold decision to be the first to step up and enable this transformation. We are very proud to partner with EXODUS and together define a new standard for usability and security of crypto.
Phil Chen, Decentralized Chief Officer at HTC said:
EXODUS is about the future of data and getting the right architecture for the Internet, one that includes security, privacy and transfer of ownership of data back to the person generating it.