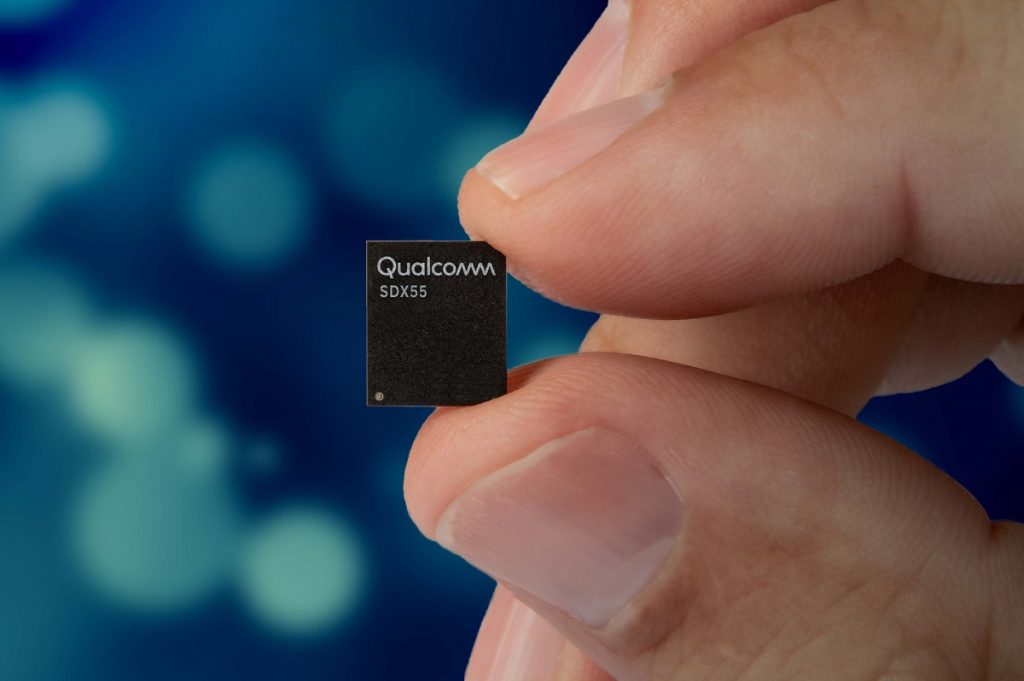 Qualcomm at the MWC 2019 has announced the Qualcomm Snapdragon Mobile Platform with 5G integrated into a System-on-Chip (SoC) which is based on the Snapdragon X50 and X55 5G modems and RF front-end (RFFE) solutions. It also announced its first 5G customer premise equipment (CPE) reference design for sub-6 GHz and millimeter wave (mmWave) 5G fixed wireless broadband (FWB) products.
The new integrated mobile platform is the first in a roadmap of software-compatible 5G mobile platforms and takes advantage of the newly announced second-generation 5G mmWave antenna module and sub-6 GHz RFFE components and modules. The new 5G platform features Qualcomm 5G PowerSave technology to enable smartphones with impressive battery life.
Qualcomm 5G PowerSave builds on a connected-mode discontinuous reception (C-DRX, a feature in 3GPP specifications) along with additional techniques from Qualcomm Technologies to enhance battery life in 5G mobile devices. The new integrated Snapdragon 5G mobile platform's samples will be available in Q2 of 2019, with commercial devices expected in the first half of 2020.
As for the reference design, it features the newly announced second-generation Qualcomm Snapdragon X55 5G modem and next-generation Qualcomm RF front-end (RFFE) components and modules for sub-6 GHz and mmWave deployments. It provides a comprehensive 5G modem-to-antenna solution. With this reference design, manufacturers can quickly and cost-effectively develop 5G FWB CPE devices, which Internet Service Providers (ISPs) can use to serve customers using 5G infrastructure – making the coverage, performance and deployment flexibility of 5G a compelling backhaul alternative to fiber or cabled solutions.
Additionally, the CPE reference design supports all major frequency bands, as well as both TDD and FDD modes of operations, – providing flexibility and enabling virtually all 5G-based deployment types globally. The 5G CPE reference design, when paired with Qualcomm Technologies' leading Wi-Fi Networking platforms, enables equipment manufacturers to deliver a complete home broadband gateway solution with performance rivaling passive-optical networking (PON), cable, and DSL broadband alternatives.
With the Qualcomm IPQ807x Wi-Fi 6 Networking Platform, service providers can deliver the latest generation of high-performance Wi-Fi networking to home devices paired with leading Qualcomm Technologies' 5G wireless connectivity to the carrier network. The commercial 5G fixed wireless devices based on the Snapdragon X55 modem are expected to launch in the first half of 2020.