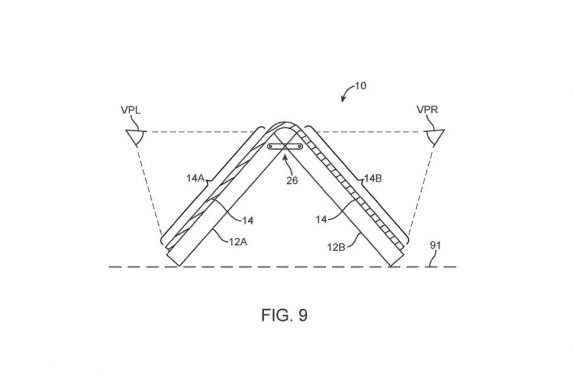 It looks like the foldable tech is slowly catching up, as OEMs including Xiaomi, Huawei, Samsung are all  working on a foldable phone for quite some time. New company to join the list is Apple who has updated a patent with drawings of a foldable clamshell phone. This is a continuation of a patent originally filed in 2011 and updated in 2016 with a drawing of what looks like an iPhone with a flexible display.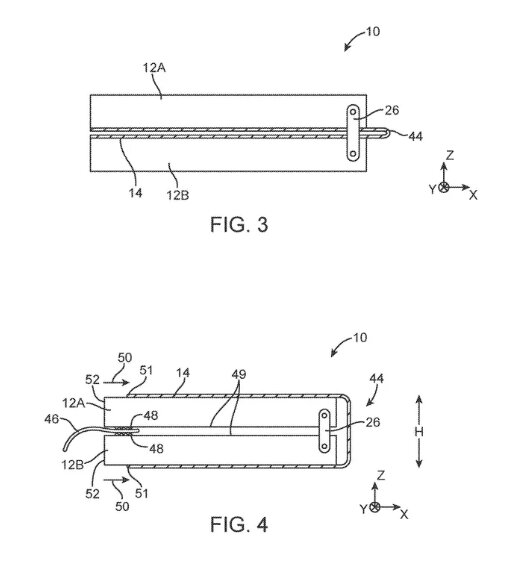 The timing of this update makes this interesting. On February 20th, Samsung is expected to introduce a foldable phone along with the new Galaxy S10. The new drawing shows a phone that folds up in half, somewhat similar to Motorola's patent for an updated Razr phone. On the other hand, Samsung and Xiaomi's approach is more about transforming a phone into a mini-tablet. Apple drawing shows incorporating of hinges and housing around a flexible OLED display to make it bend.
The drawings show flexible screens folding up inward and outward which could indicate use in something beyond a phone like a MacBook or iPad. Do note that Apple's patent for a flexible display means no guarantee that the company will release a foldable iPhone is 2019 or anytime soon, so take this with a pinch of salt, for now.