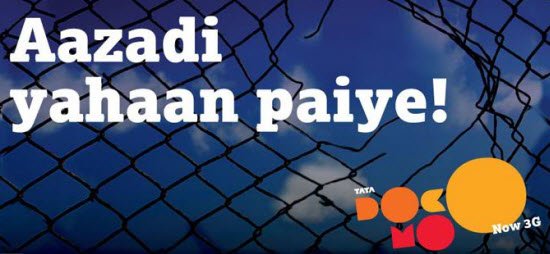 We have a reason to cheer, since the much awaited MNP (Mobile Number Portability) will be finally rolled out today in Rohtak district of Haryana. For those who are unfamiliar with MNP, let me once again tell you that Mobile Number Portability is the process by which, you can shift to another operator of your choice without changing your old number.
Earlier we posted that BSNL will offer free talktime and unlimited GPRS for those, who will shifts to BSNL from other telecom operators. As expected private players have joined the bandwagon. Tata Docomo is the first private operator to announce its MNP offers.
Tata Docomo will offer additional talktime on recharge vouchers of Rs.100, Rs.200, Rs.300 and Rs.400. Along with that, you will get 100 MB data free per month for 6 months. This is definitely a great move from Tata Docomo to attract new customers. To learn more, head over to this page.
Are you planning to shift to Tata Docomo, BSNL or any other service provider? Let us know your views.