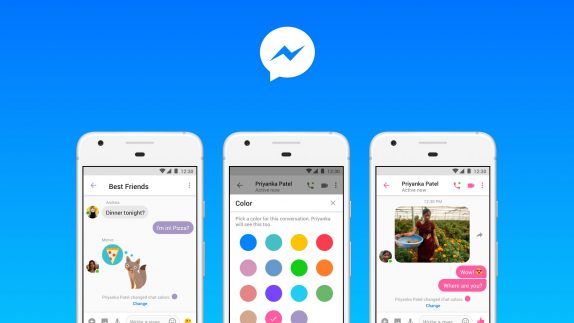 Messenger Lite for Android is getting a new update which brings the ability to express themselves more in chats by sending and playing animated GIFs. However, you still need a third-party keyboard to search and send Gifs. It is also finally bringing support for various color choices and emojis.
To use emojis, all you have to do is tap the info button in the top right to change the colors, nicknames, and emojis as many times as you want. When you make a change, the people you're chatting with will see what updates you selected. You can now share a file, picture, a video, or an audio file. To share a file, tap the "+" sign, select file or video from the popup, and hit send.
Despite being under 10MB in size, Messenger Lite has the ability to make video calling, thanks to the continued investments to the quality and speed of Messenger Lite. The company said that it is also making investments to more promptly address bugs or violating content so users can have the most positive experiences possible in Messenger Lite.